With Mr Bayne
Our Spring Term topic is 'The Fairground'
In science, we will learn about electrical circuits, sound, light, forces and mechanisms and how these are in play in fairground rides. We will also be studying the British Isles in geography linking it to how fairgrounds travel around. We will use the scientific learning to create shaky hand testers in DT and mini fairground rides. In art, we will look at fairground lettering and sign writing. We will be completing non-fiction writing based on the topic
In literacy, we are reading 'Clockwork' by Phillip Pullman. This is an eerie story within a story! We will be completing different pieces of creative writing based on the text.
In science we have started to further our knowledge about electricity and circuits. We looked at investigating the changes to the voltage that was being provided when adding more components to a circuit.
no images were found
In dance we have been learning street jazz, here are a couple of pictures from our performances.
no images were found
Our Autumn Term 2 topic is 'Why do some creatures no longer exist?'
We will be learning about Darwin and his theories of Evolution and Natural Selection. We will be studying how animals and plants have adapted to suit their environments. We will also be writing biographies on Charles Darwin.
We will be writing our own versions of Rudyard Kipling's Just So Stories: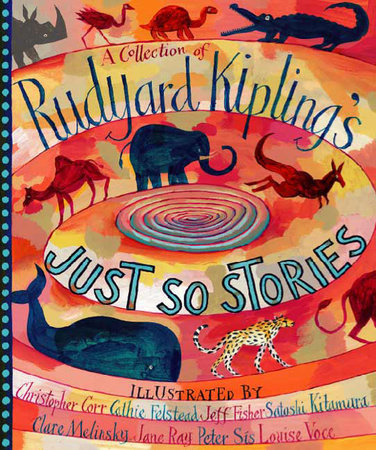 We have completed our Year 5/6 house football tournament, here are the results and some action photos.
Year 5/6 Football
1st – Red
2nd – Purple
3rd – Blue
4th – Yellow
5th – Green
no images were found
Year 6's attended the Lewisham's Junior Citizen event on the 11th of November. At the event we learnt a range of different things; fire safety, online safety, drugs, well being, care for animals, underground travel, personal safety and travelling with TfL. We had a great day, here are some photos:
no images were found
We also took part in a year 5/6 netball tournament winning the 'Respect' award for the best team. Here are some photos from he tournament;
On Tuesday 26th November we went on a citizen trip to City Hall. We found out all about how the Greater London Authority operates and the different issues they deal with across our city. It was a great trip and we got to sit where he meets the assembly to discuss the issues. Here are a few photos!
We finished our topic with a bread making day in honour of Charles Darwin, we made bread in the shape of animals that he would have seen on his Beagle voyage.
Our Autumn Term 1 topic is 'Out of this world'
At the start of the unit, we asked children what they already know, what they want to find out and ideas of how we could learn about this topic.
Children planned scientific investigations on gravity, air resistance and our shadows throughout the day. This will help us to understand gravity in space and on Earth, how air resistance affects gravity, the Earth's orbit and day and night.
Children also planned ideas for musical compositions based on journeys through space.
In literacy, we will be using visual stimuli to inspire our creative writing and working on non-fiction pieces.
We will also be learning about time zones and scientific theories about our solar system through history. In art, we will be studying Van Gogh's painting 'Starry Night' and creating our own versions.
Children can extend their learning on this topic in their learning logs.
We went on a class trip with Shakespeare class to the Royal observatory at Greenwich. Here are some of the highlights:
We had a class debate about the Geocentric and Heliocentric theories. We had a group of lawyers for each side that set out the arguments. We then had key witnesses for the Geocentric theory; a cardinal, Ptolemy and Aristotle. We had Galileo, Kepler, Copernicus and Newton for the Heliocentric theory. Here are a few photos from the debate:
no images were found
In art this half-term we have looked at Van Gogh's Starry Night, we learnt how to hatch with oil pastels, here are a few with our practice and complete pieces:
no images were found
In R.E. we have been looking at the religion Buddhism, we made our own water colours of what our Nirvana would look like if we reached enlightenment.
no images were found
In Breakthrough Learning we paired up with Shakespeare class, we have started and completed a range of projects. Here are a few from the term so far:
Our RE topic is 'What does it mean to be Buddhist?'
We will learn about Buddhist symbols and beliefs.
Important Information
PE is every Tuesday and Friday – ensure you bring the correct kit.
Shakespeare and Berry Class Trip to the Greenwich Observatory is on Wednesday 9th October.