Welcome to

With Mrs Franklin-Smith
Welcome to Shakespeare's Class Page.
Our Spring Term topic is 'The Fairground'
In science, we will learn about electrical circuits, sound, light, forces and mechanisms and how these are in play in fairground rides. We will also be studying the British Isles in geography linking it to how fairgrounds travel around. We will use the scientific learning to create shaky hand testers in DT and mini fairground rides. In art, we will look at fairground lettering and sign writing. We will be completing non-fiction writing based on the topic.
In literacy, we are reading 'Clockwork' by Phillip Pullman. This is an eerie story within a story! We will be completing different pieces of creative writing based on the text.
DT – Bread making
At the end of our topic 'Why do some creatures no longer exist?', Shakespeare Class designed and made bread rolls in the shapes of animals that Darwin found on his Beagle Voyage! We had to make the dough, knead it thoroughly then wait for it to prove. We then shaped the dough into our chosen animals, used knives and scissors to score to create textures then waited for it to prove again. Finally, we baked them and then ate them – they were delicious and kept their shapes quite well! Here's some photos of us making them and the final products.
Art – Endangered Animals
We studied endangered animals as part of our topic. We found out about the animals indigenous habitats and why they are engendered. In literacy, we wrote persuasive leaflets encouraging people to help save these animals. In art, we looked at the work of a street artist named Sonny Help. He paints portraits of endangered animals with some parts painted in traditional patterns from the indigenous country. He also makes sculptures of the animals skulls to represent the ones that have been killed already. We made our own endangered animal paintings and skull sculptures. Here are some photos of us using clay to make the skulls and the final pieces.
Our Autumn Term 2 topic is 'Why do some creatures no longer exist?'
We will be learning about Darwin and his theories of Evolution and Natural Selection. We will be studying how animals and plants have adapted to suit their environments. We will also be writing biographies on Charles Darwin.
We will be writing our own versions of Rudyard Kipling's Just So Stories: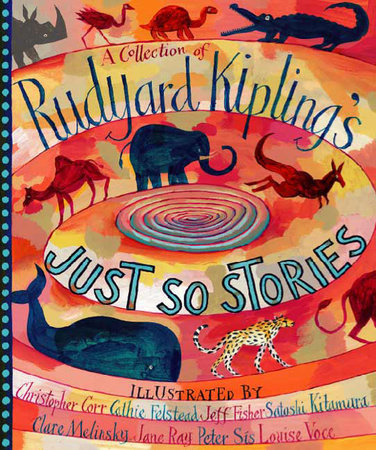 Shakespeare Class visited City Hall. We had a tour of the building including the viewing deck where we spotted famous London landmarks! We learnt about the history of London, devolution to the London Assembly and what the Mayor of London does. We found it very interesting and enjoyable!
We have completed our Year 5/6 house football tournament, here are the results and some action photos.
Year 5/6 Football
1st – Red
2nd – Purple
3rd – Blue
4th – Yellow
5th – Green
Year 6's attended the Lewisham's Junior Citizen event on the 11th of November. At the event we learnt a range of different things; fire safety, online safety, drugs, well being, care for animals, underground travel, personal safety and travelling with TfL. We had a great day, here are some photos:
We also took part in a year 5/6 netball tournament winning the 'Respect' award for the best team. Here are some photos from he tournament;
________________________________________________________________________________________________________________________________________________________________________________________________
As part of our space topic, Shakespeare class composed musical pieces inspired by journeys through space. Children chose to use instruments or music technology through garage band.
We went on a trip to the Royal Greenwich Observatory with Berry class to watch a planetarium show and visit the meridian line. Here are some of the highlights:
As part of our space topic, we have been learning about the history of the geocentric and heliocentric theories. We held a 'trial' putting both theories forward with lawyers and witnesses and then the jury had to decide which theory was true! We used this to help us plan and write balanced arguments about the theories.
In Science, we have been learning about the Earth's rotation and revolution. We learnt that it takes 24 hours or one day for the Earth to rotate on its axis which gives us day and night. It takes one year for the Earth to revolve or orbit round the sun which is how we get seasons. We acted as the sun and the earth and had a go at rotating and revolving!
We studied Van Gogh's painting 'Starry Night'. We looked at how he created the stars, the moon and even planet Venus! We practised techniques with oil pastels and then created our own versions. We used pastels for our backgrounds and built up colour then used paper silhouettes in the foreground.
We have paired up with Berry class to complete a range of projects in our Breakthrough learning, here are some photos from Autumn term so far:
Our Autumn Term 1 topic is 'Out of this world'
At the start of the unit, we asked children what they already know, what they want to find out and ideas of how we could learn about this topic.
Children planned scientific investigations on gravity, air resistance and our shadows throughout the day. This will help us to understand gravity in space and on Earth, how air resistance affects gravity, the Earth's orbit and day and night.
Children also planned ideas for musical compositions based on journeys through space.
In literacy, we will be using visual stimuli to inspire our creative writing and working on non-fiction pieces.
We will also be learning about time zones and scientific theories about our solar system through history. In art, we will be studying Van Gogh's painting 'Starry Night' and creating our own versions.
Children can extend their learning on this topic in their learning logs.
Our RE topic is 'What does it mean to be Buddhist?'
We will learn about Buddhist symbols and beliefs.
Important Information
PE is every Tuesday morning – ensure you bring the correct kit
Swimming is every Thursday morning – ensure you bring your swimming kit including hat
Shakespeare and Berry Class Trip to the Greenwich Observatory is on Wednesday 9th October.