Welcome to

With Miss Guyver
Click here to view our admissions page.
Ideas for Home Learning during Nursery closure
Important Notice: The following pages contain links to websites that we feel are supportive to the curriculum and safe but it must be noted that the contents of the websites are out of our control. Therefore, we recommend that parents check them before allowing children unsupervised access. Remember to stay safe online!
We have been contacted by staff at Lewisham Hospital & Queen Elizabeth Hospital Woolwich to help them make their staff break rooms more cheerful for the NHS staff at this time. If you would like to help, draw a lovely picture with a message of thanks, your name, age and school name. Your parent/carer can send a photo or scan of your picture to the school office on admin@stgeorges.lewisham.sch.uk. We will print & laminate them to give to the hospitals. Thank you!
HOME LEARNING – PLEASE SCROLL DOWN THE PAGE TO FIND SOME HOME LEARNING IDEAS LINKED TO OUR SUMMER TERM TOPIC 'GROUND, AIR, WATER'.
For support with setting rules at home, managing behaviour and children's emotional health visit http://www.familylinks.org.uk/
Visit the National Literacy Trust http://www.literacytrust.org.uk./ for story related activities.
For free access to thousands of online books click here . Try the monster counting book and see which other stories you discover!
For more story times, games and activities visit the book trust page here.
HOME LEARNING W/C 06/07/20
This week we are going to continue with the art project that involves all the areas of our topic GROUND, AIR, and WATER.
We will continue creating the big picture showing the ground, air and water. Last week you worked on the top section – the sky, this week we will work on the middle section.
The middle section is going to be the ground and will need to be coloured or painted to look like the ground. Include different types of ground in your picture.
Talk about different types of ground you might walk on.
Watch the walk on the sand and pebbly beach here.
You will also need to draw or paint the things that we see growing out of the ground, or you could look through magazines or newspapers and see if you can find any pictures to use.Talk to your adult about what we see growing out of the ground. Also, why not go to the park or into your garden (if you have one) and look and see what is growing out of the ground.
When you have created your pictures, or found some nice photos in magazines, your adult will give you safe scissors so you can cut out and stick your art work/photos onto the middle section of your picture.
Here are some images to give you ideas for what grows out of the ground.
Watch this rhyme here to see what grows out of the ground in Mary's garden. Or in the woods here.
Next week we will create the final part of our picture – Water.
HOME LEARNING W/C 29/06/20
This week we are going to start on an art project that will involve all the areas of our topic GROUND, AIR, and WATER.
We are going to create a big picture showing the ground, air and water. You can use a large sheet of paper, or cut out a big circle to look like planet Earth. We are going to divide the paper into 3 sections. The top section will be the sky, the middle section the earth, and the bottom section the water.
The top section will need to be coloured or painted blue, to look like the sky. You will now need to draw pictures of things that we see in the sky. What do we see when we look into the sky? Talk to your adult about this.
Did you think of the sun, the clouds, stars or the moon? You will need to draw pictures of these things and colour them in. Or you could stick cotton wool onto clouds to make them nice and fluffy, or tin foil onto the stars to make them nice and shiny. When your pictures are finished your grown-up will give you some safe scissors so you can cut out your drawings and stick them onto the sky.
Now talk to your adult and make a list together of any creatures you might see flying in the sky. Try to think of as many different creatures as you can.
Did you think of bee, butterfly, bird, dragon-fly, lady-bird? If you did think of bird, what type of bird? Owl, sea-gull, robin?
Look at some different pictures of flying creatures in a book or magazine, or watch this song here.
Here are some pictures of creatures to help you with your drawings.
Next week we will move on to the creatures we find on the earth.
Keep busy, have fun.
HOME LEARNING W/C 22/06/20
This week we will continue learning about WATER, but not the sea this week, instead we will learn about the river.
Talk to your grown-up about the word river. What is a river?
Watch and listen to a river song here.
There is a great book about a journey along the river – Mr Gumpy's Outing. Listen to this story here.
Why not try to make some play dough (recipe below) models of Mr Gumpy and the animals. Make a boat out of paper, or a box, or a tub. See an example of some children's creations here.
In London – the city we live in – there is a very big river called the River Thames. Watch Barnaby the Bear visit this river here.
Talk to your grown-up about the sea and the river. What is the same about the river and the sea? Can you think of anything that is different? Look at these pictures below to help you.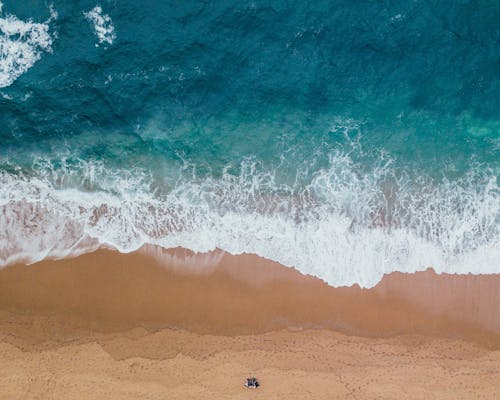 sea
river
Watch Peppa Pig go for a trip on the river here.
Now draw a picture of Peppa on the boat with Grandpa and Grandma Pig. Don't forget to colour it in, and make sure you write your name on your picture so that everybody knows that you drew it!
Keep busy, have fun.
HOME LEARNING W/C 15/06/20
This week we will continue with our Under the Sea box from last week.
Last week we had coloured the back of our box to look like the sea and hung some fish.
This week we will add to the scene. What else would we find under the sea with the fish? Talk to your adult and make a list. Have a look at the boxes above for some ideas.
Yes, you can draw some seaweed, and cut it out using the safe scissors your grown-up gives you, to stick into your box. Also make some sea shells and pebbles – use the play-dough recipe we used for home learning in w/c 18/05/20 to make some new dough and then model the shells and pebbles for your box.
What other sea creatures did you think of – an octopus, a shark, maybe a dolphin? Can you draw them, cut them out and hang them inside your box? Did you think of any other creatures?When you draw your octopus make sure it has 8 legs – count them carefully.
Watch and sing-along with this song about creatures under the sea here . Also sing and dance along with Baby Shark here.
Watch Commotion in the Ocean here to learn more about sea creatures. Which is your favourite sea creature? why? Talk to your adult about this.
Keep busy, have fun.
Home Learning W/C 08/06/20
This week for GROUND, AIR AND WATER we will be thinking about 'Water'. We will be going under the sea.
This week we will think about the fish living under the sea. What do you know about fish in the sea? Talk to your adult about this.
When you finish chatting watch the story of the Rainbow Fish here
Can you make a Rainbow Fish? Your grown-up will help you draw a big fish shape on a piece of paper. Now colour, paint or stick paper onto your fish to make it very colourful. Use lots of colours – make it a rainbow fish. Your grown-up will find some safe scissors for you to use and you can cut out your fish. Make a hole in the top of the fish and put a piece of string through the hole and you can hang your colourful fish up for everyone to see. Don't forget to write your name on the back and then everybody will know who made the fish.
Now you are good at making fish you can begin to make an Under the Sea box. Your adult will get you an old shoe box. Take off the lid and turn the box on it's side so you can see inside the box. Now you can paint, colour or stick paper to the back of the box to make it look like a scene under the sea. Talk to your grown-up about what colours you should choose for the sea – yes, different blues.
Now can draw 3 or 4 small fish. Decorate your fish, then with safe scissors cut your fish out. Attach string to the fish and then hang them inside the box, attaching them to the top of the box. We have now started out Under the Sea box and will continue to make it next week. Keep it safe until then.
You could also watch this film on CBeebies Storytime about a fish called Hooray for Fish here
Sing this counting song with your adult about a fish 1,2,3,4,5 Once I Caught a Fish Alive here. Remember to use your fingers to show the numbers as you sing.
Keep busy, have fun.
Home Learning W/C 01/06/20
Welcome back after the half-term.
We will continue our topic Ground, Air and Water by continuing with the story of The Very Hungry Caterpillar. Before half-term we thought about the caterpillar in the story (see below) now we are going to think about what happened to the caterpillar after he ate all the food. Did you watch the story on Youtube? Can you remember what happens? Talk to your grown-up about this. Yes, the caterpillar spun himself a special home called a cocoon (or chrysalis) and stayed inside for some time, then when he came out he had turned into a beautiful butterfly! Amazing! Visit this song here to learn about the caterpillar/cocoon/butterfly
Visit CBeebies and Search ' Butterflies' to find activities and music about butterflies – here
Butterflies are lovely to look at, if you are ever lucky enough t get close to a butterfly you will see that the patterns on their wings are very special. They are symmetrical. ( For the adults – the dictionary definition is that they have 'exactly similar parts facing each other')
1Practise saying this word with your adult – it's a great word to know. What does it mean?
2Make a symmetrical butterfly. Your adult will help you fold a piece of paper in half (talk to your adult about what the word 'half' means), then the adult will draw one half of the butterfly on one side of the folded paper (draw the head first, nearest to the fold). The adult will then find you some safe scissors and help you to cut out the half butterfly shape (remember to keep the paper folded in half during this).
When you open the paper, abracadabra, you will have a whole, symmetrical , butterfly shape!
(Adults if you are unclear on how to draw and cut out the butterfly shape you can see how to make a simple shape on Butterfly Puppets on CBeebies)
3Now it is time to create a symmetrical pattern on your butterfly. If you have some paint use it to make a lovely colourful pattern on one half only of your butterfly. When the pattern is finished fold the butterfly in half again, then press the half of the butterfly with the wet paint onto the dry side. Now open very carefully and you will see that you have the same pattern on the whole butterfly!
4If you don't have paint it can be a bit harder to make your butterfly symmetrical – but you can have fun trying! Use coloured pens, pencils, or stick on coloured paper to one half of the butterfly to create a pattern. Look very carefully at your pattern. Now see if you can make the other half of the butterfly look the same.
5When your butterfly is dry, stick it onto an old lolly stick or a piece of card, to make your own butterfly puppet. Can you make your butterfly fly through the air, swooping up and down and around.
6Now you can pretend to be the butterfly and create your own butterfly dance. Ask your adult to help you choose some music to dance to – can you choose some music you think is good for a butterfly dance? If you can find some material to put over your shoulders, to make pretend wings, that would be great. You can be the butterfly dancing to the music. Or use your butterfly puppet and make it dance to the music.
You can watch Little Blue Butterfly or Butterfly Ball or Dance like Butterfly on CBeebies for ideas and music to create your own butterfly dance.
7If you go to the park this week look out for butterflies. If you see one remember to watch how the butterfly dances through the sky.
Keep busy, have fun.
Home Learning w/c 18/05/20
This week for our topic Ground, Air and Water we will be thinking about a little creature that starts off living on the plants growing out of the ground and ends up flying through the air? What could this be?
1.Talk to your grown-up about this.
2.Did you guess we were talking about a caterpillar, which then turns into a beautiful butterfly? In nursery you will have heard the story of The Very Hungry Caterpillar who after eating lots of food, enters his cocoon and then turns into a butterfly. You can hear this story again by visiting the animated version of this story on YouTube.
3. Now it's time to make your own caterpillar puppet. You will need to cut out six circles, you can draw around an egg-cup or a small beaker (slightly stiff paper or card is best, if possible). Now you need to colour 1 circle in red, as the Hungry Caterpillar has a red face in the story. The other circles need to be coloured in green. Draw a face on your caterpillar, he could look happy, or he could have a sad face because he has eaten so much food. Now cut out your circles (your grown-up will find some safe scissors for you) and stick your circles together in a line (they will slightly over-lap) to make your caterpillar. Stick your caterpillar onto an old lolly stick or stiff strip of card to make your puppet.
4. Now it's time to make some food for your caterpillar. You will need to make some of the food he eats in the story. You could make the fruit he ate – 1 apple, 2 pears, 3 plums, 4 strawberries, 5 oranges, you could also make the cake, or ice-cream. It is up to you.
You could draw the fruit and cut it out or make your food out of plasticine or play-dough. Why not make your own play- dough with your adult. Here is a very simple recipe –
2 cups plain flour, 1 cup salt, 1 tablespoon cooking oil, 1/2 to 1 cup cold water,(2 drops food colouring -optional).
Mix the flour and salt. Add water, colouring and oil. Mix until all ingredients are combined. Knead well.
If the dough is too wet – add more flour.
5.Now start to make your fruit. Remember to count each piece so that you make the correct number.
Remember this dough IS NOT FOR YOU TO EAT. WASH YOUR HANDS before, and after, playing with your dough.Keep your dough in an air-tight container in the fridge to stop it drying-out over night. PLEASE NOTE – This dough will only last few a couple of days before it needs to be thrown away.
6.. Can you line your fruit up in the correct order? 1 orange on Monday, 2 pears on Tuesday and so on.
7. Practice saying the names of the days of the week with your adult. What day is it today? What day is it tomorrow. What day was it yesterday?
7. Visit CBeebies and search Caterpillars to find films, stories and songs about this minibeast.
Have fun, keep busy.
HOME LEARNING W/C 11/05/20
Did you start your growing activities last week? If not, plant your seeds now, or get your carrot tops ready.
This week for our topic 'Ground, Air and Water' we are going to think about a story that has a very special plant that grows from some magic beans. Do you know a story that has magic beans in it. Talk to your grown-up, what story could it be?
The story is – Jack and the Beanstalk. In this story Jack gets some magic beans which grow during the night into a giant beanstalk. The beanstalk reaches all the way up into the clouds, and when Jack climbs this beanstalk he finds a giant living in a castle!
You can watch this story on BBC Teach, just Search 'Jack and the Beanstalk' on the Home page. This version is shown in 14 short episodes, so you could watch two each day and finish the story by the end of the week.
1After you have watched the episodes with your grown-up, talk about what you liked best, and what you didn't like. What did your grown-up like best?
2Draw a picture of each character in the story as they appear each day in the episodes you are watching. After watching the first episode you can draw a picture of Jack and his mum. As the week goes by you will be able to draw more pictures. By the end of the week you will have drawn, Jack, his mum, the cow, the old man, the giant's wife, the giant and the hen! Make sure the pictures of the giant and his wife are taller than the pictures of the other characters. Which picture has the tallest character? Which picture has the shortest? Remember to colour-in each picture and to write your name on your lovely drawings.
2How many pictures have you drawn by the end of the week? Count with your adult and see.
3Find some old boxes and tubes in your home. Using sellotape or glue or paste made from flour/water stick the boxes together to make a Giant's Castle. Don't forget to draw the windows and doors, ask your grown-up help you cut the door out – the door will need to be big, a giant has to fit through it. You could make some characters from the story to play with too. Use card or tubes to make your characters. Now make-up your own Jack and the Beanstalk stories using the characters and the castle you have made.
4 Decorate your castle by sticking on coloured paper, or by colouring or painting it.
5Make and play a Jack and the Beanstalk counting game. Cut out some paper/card in the shape of the silver coins or golden eggs and put them in a pile. Now roll a dice. Whatever number appears on the dice means you win that many coins or eggs. If you haven't got a dice then make some number cards – write a number on each card and put them in a pile. Whatever number you turn over is the number of coins you win.
6When all the coins have gone, count to see who has won the most coins altogether.
Keep busy – have fun.
HOME LEARNING W/C 04/05/20
This week we will think about Spring time and what is happening in the GROUND.
During the Spring lots of plants and seeds start to grow. Do you know what they need for this to happen? Talk about this with your adult.
Yes, they need water and light – the rain and the sun. If seeds and plants do not have these they will die. See BBC Bitesize 'Growing Seeds' to see some children growing seeds outdoors.
We can also grow seeds or plants indoors as long as we make sure that the things we are growing are in a room with plenty of light – and we musn't forget to water them!
You may be lucky enough to have a packet of seeds that you can grow indoors – just sprinkle your seeds into a pot of earth (an old plastic cup or margarine tub will do, just make sure to put some drainage holes in the bottom) , put them near the window, water them regularly and watch them grow.
If you don't have a packet of seeds you could try planting the seeds from a tomato or orange. Just wash the seeds, soak them in water for 24 hours, and plant them in a pot on your window ledge. It is unlikely that you will get any tomatoes or oranges on your plant, but it will be fun to watch the plants grow.
If you can't grow seeds because you have nowhere to collect earth from – don't worry! You can grow carrot top plants without using soil.
Cut the tops off of some carrots and place them on folded wet newspaper on a plate. Keep the newspaper wet, but do not let the carrot tops stand in lots of water. In this way you can grow a carrot top plant. You can't eat it, and it won't grow any carrots, but it can produce some nice flowers. See CBeebies 'Grow Vegetable Scraps' for more information on this.
Now make your own beautiful flower. Draw a large flower on some stiff card (the inside of a cereal box would be ideal). Colour your flower with as many colours as you can. Stick your flower inside an old cup, tub or pot. Now you have your very own flower!
HOME LEARNING IDEAS – WEEK COMMENCING 27/04/20
Topic – Ground, Air, Water
This week we will continue thinking about the new season of Spring.
Springtime is a time for new life – new leaves and blossom on the trees, flowers beginning to open and baby animals being born on the farms.
Watch this film from CBeebies to see the new animals on the farm. Also there is a Spring counting song, a Spring film and some fun Spring craft ideas.
Can you draw your 3 favourite baby animals on the farm? Colour your pictures in.
Ask your grown-up if they could help you cut out your pictures with some safe scissors. If you stick your drawings to old lolly sticks, pens/pencils, or stiff strips of card, you will have made some baby animal puppets.
Can you make all the sounds of the baby animals? Sing Old McDonald Had a Farm with your adult and make all the appropriate animal sounds, use your animal puppets to help you.
Can you find out the names of three baby animals?
What is a baby horse called? What do we call a baby sheep and a baby chicken?
Remember -Don't forget to keep practising writing your name! Every time you draw a picture make sure you write your name on your super work!
Have fun making your puppets!
IDEAS FOR SUMMER TERM HOME LEARNING LINKED TO OUR TOPIC – GROUND, AIR, WATER. WEEK COMMENCING 20/04/20
Spring has arrived. What is Spring? Talk about this with your adult. How is Spring different from Winter? Look out of your window, can you see any signs of Spring, your grown-up will help you. Can you see any changes? Does the weather look different? Do the trees or bushes look any different? Are the clothes you are choosing to wear any different? Watch this film about Spring.
Make a list with your adult of some of the signs of Spring.
Draw a picture, paint, or make a collage of something that shows it is spring. You could draw a tree with new green buds or baby leaves. You could draw the sun shining in the sky, or people walking about without coats now that the weather is warmer. You could draw all of these things!
Can you draw or paint a picture of a rainbow? Rainbows are seen in the springtime more than at other time as it takes sun and rain together to make a rainbow. Listen to this song to learn the colours of the rainbow and to help you with your drawing.
You could stick your rainbow in your window to say 'thankyou' to all the people who are helping us at the moment Also your adult may want to email a copy of this to Barbara in the office so that she can print and send it to Lewisham and Woolwich hospitals (see above). Or they may want to email a copy of one of your Spring pictures.
Get creating – keep busy.
Also, remember we have some general home learning ideas listed below, keep working on these.
GENERAL HOME LEARNING IDEAS
Whilst your children are at home there is still a lot of learning that can take place. Here are some ideas
Develop fine motor skills by encouraging children to draw and colour-in as much as possible. Make a book together with pictures of something that interests your child eg animals or Superheroes.
Practice name writing – make sure you use lower case letters, and only a capital letter at the beginning of the name eg Sophie, not SOPHIE.
Be creative – use old boxes, cartons and paper to make models – you could create a house, or a rocket , maybe a bus.
Make dominoes out of old bits of card, count the spots and draw them on.
Play shops – this is great for counting items. You could make money out of card too.
Share stories as much as possible, if you run out of books create stories together.
Develop scissor skills by cutting out pictures from old magazines and catalogues (use age appropriate scissors).
Use jigsaw puzzles, build with blocks, play with dolls and cars – all these activities encourage and develop useful skills for young children
There are also a number of websites that are useful to help children play and learn – CBeebies www.bbc.co.uk has educational games and creative activities that children will enjoy, it also has a range of stories available. The Government website Hungry Little Minds http://www.hungrylittleminds.campaign.gov.uk also has ideas for Home Learning.
You may also find this website useful when talking to your children about Covid 19.
https://www.mindheart.co/descargables