Welcome to Year 5
with Miss Simmons-Bah
To see the curriculum map for the entire year click here
This Half Term…
We are Reading: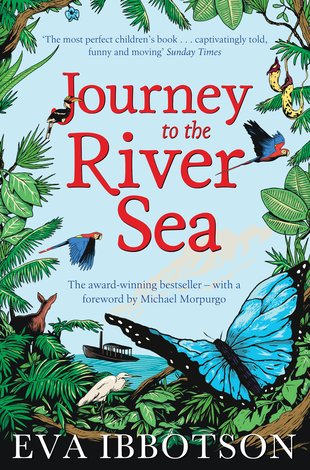 We are Asking:
Who are we? Why do we live here? Do we make the most of it?
This term, our topic is all about plants and our local area. We will find out about how plants grow and what nature there is in our local area. We will also be thinking about how where we live affects who we are and comparing our local area with the Amazon Rainforest. We will find out about wildlife, plants, people and the history of the Amazon and think about how this is different to where we live. We will use maps to locate places and learn about physical features of the local area and the Amazon Rainforest.
As part of our learning in this topic, we went to Horton Kirby where we learned about plant life cycles and adaptations. We played games which helped us understand what plants need to grow and survive and went on a nature trail.
Our Learning
P.E.
The unit for this Half Term is athletics. We will be developing our skill and control in sprinting and jumping.
Mathematics
This Half Term , we continuing our proficiency in problem solving. We will also be revising fractions, decimals and percentages.
Religious Education
This Half Term our topic is Exploring Faith in… We will learn about and reflect on faith in our class, our local community, and the wider world.
Music
In music, we have been developing the control we have over our voices by learning a range of different songs. We have also been composing our own pieces inspired by the Amazon.
Breakthrough Learning
We have been working hard to plan and work on our projects. Our projects range from making our own songs and music videos to creating a scaled model of the school. We have been evaluating our progress each week so that we know what we need to do to achieve our planned goals.