School Closure due to Coronavirus
Online learning platform

The Government have produced an online learning platform for all ages and subjects. Click on the following link to go to the lessons:- https://www.thenational.academy/online-classroom. The lessons are structured for each day weekly or you can search by subject and age range for a particular lesson you might want to do with your child.
Supporting children's reading at home
Oxford Owl
Oxford Owl are offering access to an e-library of their reading books free of charge.
Parents will be able to select books by age range and level by registering on-line.
All books are tablet friendly.
The Summer Reading Challenge has begun!

This year's Summer Reading Challenge has been adapted because of the disruptions caused by Covid-19, and the impact it has had on schools and public libraries. To support parents and carers with reading at home, the Summer Reading Challenge has launched earlier than usual.
This year's theme is the "SILLY SQUAD" – a celebration of funny books, celebration and laughter. The website will be completely free and there will be a place for children to rate and review their books, and as always, work towards their reading goal. Other special features include: video content, games, quizzes, digital and downloadable activities to encourage children to take part in the challenge, even though it will be from home.
You can join in using the following link: https://summerreadingchallenge.org.uk
Enjoy!
Online Library
During this period you can access thousands of books online by following this link: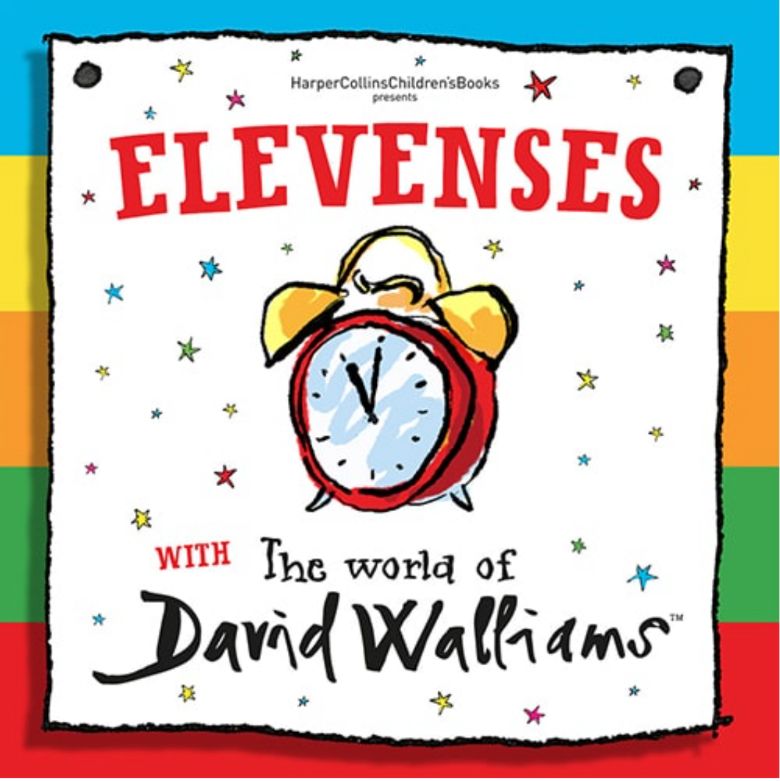 Click here to listen to David Walliams read a story: https://www.worldofdavidwalliams.com/elevenses/
We use the fun interactive Phonics Play games every day in school. They have made their resources free for children to use during this period of home-schooling
Login with:
Username: march20 Password: home
All our favourite games are on here. Log in and have fun!
Literacy

A child's ability to communicate is vital to all aspects of their learning therefore English is at the core of our curriculum. Speaking and Listening, Reading and Writing skills are taught from Nursery through to Year 6 using objectives from The National Curriculum.
The aim is for all St. George's children to be confident, enthusiastic and independent speakers, readers and writers, and so we provide a broad range of daily activities for children to practice these skills.
Reading is an essential skill for participation in all areas of life. We recognize the value of teachers reading aloud to children, in order to improve their grasp of story language, to enthuse them with a love of books and inspire them as writers. Therefore from Nursery to Year 6 texts are shared and chosen carefully to inspire and motivate children to want to read. The texts may also link into the theme that the class are undertaking or could be used to deal with an issue or promote discussion. The texts and discussions lead to the children's thinking being challenged and develops their ability to comprehend and justify.
Literacy is also closely linked with other areas of the curriculum. In order to support writing across the curriculum, children visit museums and other places of interest for history and geography, they work with authors and participate in writing and drama activities. All of these experiences are used to help inspire and extend writing. Writing activities have meaning and purpose with links to real life contexts and experiences. Marking and feedback ensures that children know their next step target and can make progress.
The Power of Reading
At St. George we use The Power of Reading. The Power of Reading is about teaching Literacy through high quality books and creative teaching approaches. This approach aims to engage and motivate children in their literacy learning.
It also enables children to deepen their understanding of texts and provides a meaningful context for writing.
A quality text is used as the basis for learning over several weeks. Children explore and discuss the text through creative activities. They also write in a range of genres as part of the unit. For example they might write a letter in role as a character or write a newspaper recount about the events in the text.
Reading aloud is a key part of the Power of Reading. This strategy enables all children to access quality texts. It also enables the teacher to model expressive and fluent reading to the children. Children then echo what they have heard read aloud in their own writing.
These are some of the quality texts we use:

See the full book lists here
Power of Reading Foundation Stage booklist Power of Reading Year 1+2 booklist
Power of Reading Year 3+4 booklist Power of Reading Year 5+6 booklist
Please click on this link to find out more about the Power of Reading and how it can benefit your child. Ask them what they enjoy about the texts they are reading in class. http://por.clpe.org.uk/
Reciprocal Reading
https://www.youtube.com/watch?v=vsfzZKMickI
What is Reciprocal Reading?
Reciprocal Reading is an innovative and powerful classroom strategy that engages students and promotes enhanced comprehension and interactive learning.
Reciprocal Reading is designed to enhance comprehension in the classroom by enabling students to take on a more active role in discussing their texts, usually in small group reading sessions.
Pupils also learn teamwork, negotiation, listening and collaborative skills; all of which are essential skills.
There are 4 comprehension strategies: – Predict: What are we going to read about in the next section? (Who, what, why, where, when, how?) – Clarify- Which words and phrases do we need to find the meaning of? – Question – Can we ask questions to help us learn more about this text? – Summarise – What are the main ideas of the text / this section?
In each session, children take on the roles below:

Why use Reciprocal Reading?
It encourages children to talk with understanding about texts
It encourages students to think about their own thought process during reading.
It helps students learn to be actively involved and monitor their comprehension as they read different texts (including extracts)
It teaches students to ask questions during reading and helps make the text more comprehensible
See Reciprocal Reading in action:
https://www.youtube.com/watch?v=VNf-_0_Nb6g
https://www.youtube.com/watch?v=HphS06z4yas
Phonics

What is phonics?
Phonics is a method of teaching children to read by linking sounds (phonemes) and the symbols that represent them (graphemes ). Phonics is the learning-to-read method used in primary schools in the UK today.
At St George's we follow a systematic programme which relates exactly to the "Letters and Sounds" phonic phases. There are six overlapping phases. The table below is a summary based on the Letters and Sounds guidance.
Overview of Letters and Sounds
Overview of Letters and Sounds
Below is a chart showing the order that children will be taught the sounds
Phase 1

· Listening to and for sounds.

· Rhythm and rhyme

· Alliteration

Phase 2

· Sounds taught: s, a, t, p, I,n, m, d, g, o, c, k, ck, e, u, r ,h, b ,f ,ff ,l ,ll , ss

· Tricky words: the, to, go ,no

Phase 3

· Sounds taught: j, v, w ,x ,y, z, zz, qu

· ch, sh, th, ng, ai, ee, igh, oa, oo, ar, or, ur, ow, oi, ear, air, ure, er

· Tricky words: no, go, I, the, to, he, she, we, me, be, was, my, you, they, her, all , are

Phase 4

· Recap all previous sounds.

· Teach reading and spelling tricky words: said, so, he, we , me, be, have, like, some, come, was, you, were, little, one, they, all, are , do, when , out, what, my, her

· Read and write words with initial and/or final blends: st, nd, mp, nt, nk, ft, sk, lt, lp, tr, dr, gr, cr, br, fr, bl, fl, gl, pl, cl, sl, sp, st, tw, sm, nch, shr, str, thr

Phase 5

· Learn new phoneme zh

· Teach new graphemes for reading ay, ou , ie, ea , oy, ir, ue, aw, wh, ph, ew, oe, au, a-e, e-e, i-e, o-e, u-e

· Teach reading words oh, their, people, Mr, Mrs, looked, called, asked, water, where, who, again, thought, through, work, mouse, many, laughed, because, different, any, eyes, friends, once, please.

· Teach spelling words said, so, have, like, some, were, there, oh, their, people, Mr, Mrs, looked, called, asked.

· Teach alternative spellings for ch, j, m, n, r, s, z, u, i, ear, ar, air, or, ur, oo, ai, ee, igh, oa, y. oo, sh

Phase 6

· Understand and apply suffixes – ed, ing, ful, est, er, ment, ness, en, s, es

· Understand the rules for adding ing, ed, er, est, ful, ly, y

· Investigate how adding suffixes and prefixes changes words

· Introduce the past tense

Glossary

Phoneme– the smallest unit of speech-sounds which make up a word.

Grapheme- the written representation of sounds.

Tricky word- word which cant be sounded out

Keywords- high frequency words

vc word– vowel consonant word (it, as)

cvc word– word made up of a consonant, vowel, consonant (cat, dog)

Initial sound– first sound in word
Assessment takes place half-termly. We use assessment information to make provision for the following half-term, making sure that children are placed in Phonics phases that best reflect their current ability and progress in phonics.
Useful websites related to Phonics
https://www.gov.uk/government/publications/letters-and-sounds
https://www.youtube.com/watch?v=26uXtUYssuo​
http://www.bbc.co.uk/cbeebies/alphablocks
Other useful websites
https://www.gov.uk/government/uploads/system/uploads/attachment_data/file/335133/PRIMARY_national_curriculum_220714.pdf
Paired Reading
Each week we have paired reading sessions. Classes buddy up and children share books and stories they've written.