Cycling Superstars!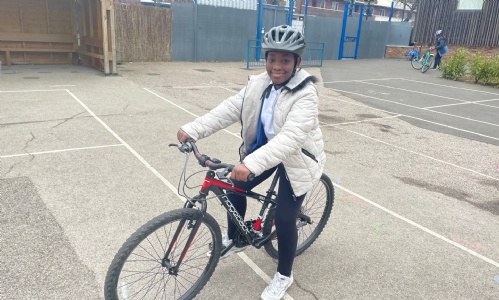 Year 5 and Year 6 have been conquering the road-rules with 'Cycle Confidence' this week!
Our vision statement for RSHE says:
Be healthy. Be safe. Be resilient.
A big part of meeting this vision is becoming proficient in key life skills such as cycling.
This week, members of year 5 and 6 have been practising in school and out and about on the local roads, their cycling skills and knowledge of the highway code.
They started the week in the playground practising manoeuvres and signals, before moving onto the roads to test these new skills. They have learnt about primary and secondary contact to ensure other cars and road users are aware of their positioning. They have been learning how to be aware of their surroundings checking for cars within 360 degrees.