Cracking Carnival Fun!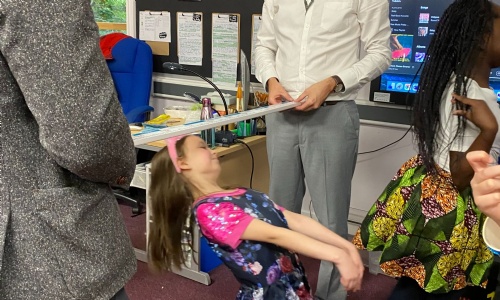 Year 6 have celebrated the end of their Windrush Generation unit with a carnival in class!
Our history unit has come to a conclusion, we have learnt all about the amazing impact the Windrush pioneers had on British society and the troubles that they faced. They truly are an inspiration and showed qualities we like to follow in St George's such as determination, passion, teamwork and self-belief.
We celebrated with an in class carnival, in which we had Caribbean and other cultural foods kindly donated by our parents. We also listened to 'Calypso' music and played limbo (a game invented by the Windrush pioneers.) We have remembered the history vision throughout this:
Be inspired - Be academic - Be reasoned
We are lucky to have such a great influence on the British culture. We have also made speeches this week to thank and recognise the Windrush Generation for their outstanding contributions and role they have played in society. Below are some pictures of the Carnival: