Winter Wonderland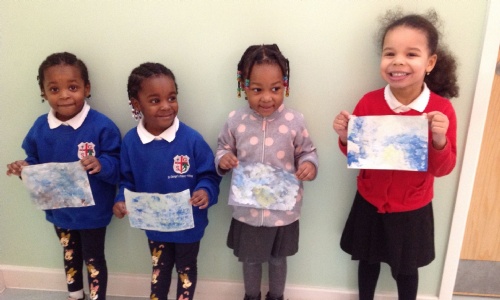 The children in nursery are eagerly anticipating snow now that winter has arrived and Christmas is fast approaching!
In nursery we have been busy monitoring the change of season.
Now that winter is upon us, we have been exploring the winter weather in the world around us and creating some super artwork.
Although the snow has not yet arrived outdoors, indoors snowflakes have appeared! The children have created snowflakes using a variety of mediums. They have developed their understanding of pattern and their scissor skills by making paper snowflakes, persisted with some intricate snowflake printing, and used clay and paint to create snowflake Christmas decorations,
Looking at the artist Monet's snowy winter landscapes together has allowed the children to develop some great descriptive language as well as producing some lovely Monet inspired winter landscapes.
The children have really lived up to our Early Year's Vision:
Be an Explorer, Be a Trier, Be a Talker, Be a Creator.