Improving Playtimes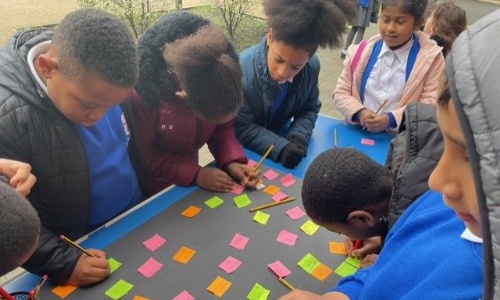 School Council have been very visible this week promoting pupil voice and collecting ideas to help improve our already fantastic offer at playtime.
They set up a table in each playground on consecutive days. Pupils were invited to write their ideas on how to improve our play and lunch times.
School Council will collate the fabulous ideas, share these with Mr Janes and Miss MacAlpine to develop improvements where they can.
See democracy in action in the photos below!