International Women's Day 2022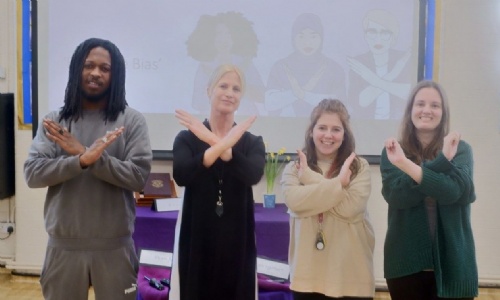 On International Women's Day 2022, we joined the campaign to #breakthebias.
In worship this morning, we all learnt about the meaning behind International Women's Day.
We took the time to learn about some inspirational women from history, as well as look at some inspirational women at our very own St. George's... we have plenty to choose from!
We even had a look at some of the inspirational female figures we have named our classes after.
The theme for this year's International Women's Day is 'Break the Bias'.
Together, we learned what bias is and some of the common biases that are shown towards girls and women. Together, we wanted to join the cause to 'Break the Bias'. We heard that there was a symbol that the organisers of the day wanted us to show to indicate support. Of course, we all had a go at showing the symbol as we want all biases to be banished!
Have a look at some of the learning we did and some of us showing the #breakthebias symbol.