St George's Day 2022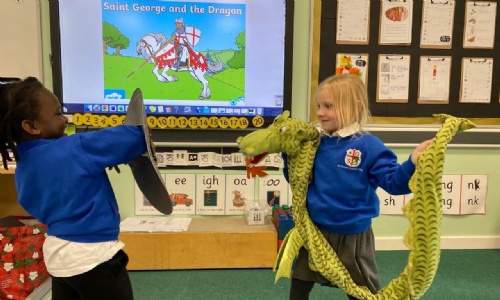 Celebrating St George's Day at St George's!
It is St George's Day on Saturday, which is a special day for everyone at St George's.
On Wednesday's worship, we reminded ourselves all that we know about St George.
We remembered that St George was actually born in a place we would now class as Turkey and did not ever visit England, despite being England's patron Saint!
We also learned about some countries which also share St George as a patron saint, like Georgia, Portugal and Ethiopia.
On Thursday's worship, Mr Janes read part of the legend of St George and the Dragon. We reached the part of the story where the battle between the two was just about to begin. It was everyone's challenge to then write their version of the story back in class!
On top of that, Ms Hall, our art lead, has organised the creation of a whole school display about St George. Year groups worked together to create different aspects of our 3d display which will be going up very soon!
Have a look to see what we got up to!
The Story of George and the Dragon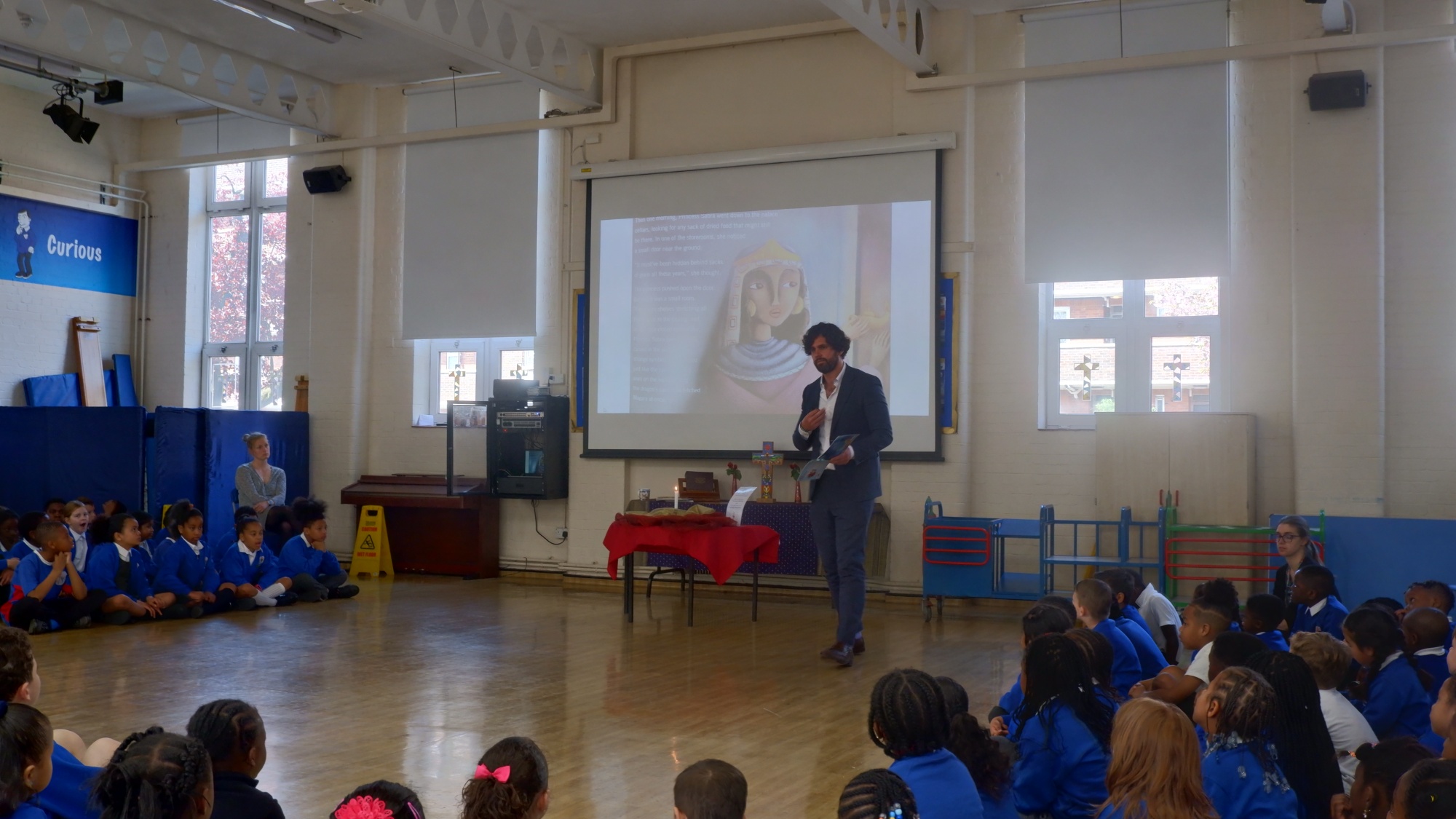 Playing and Learning in Reception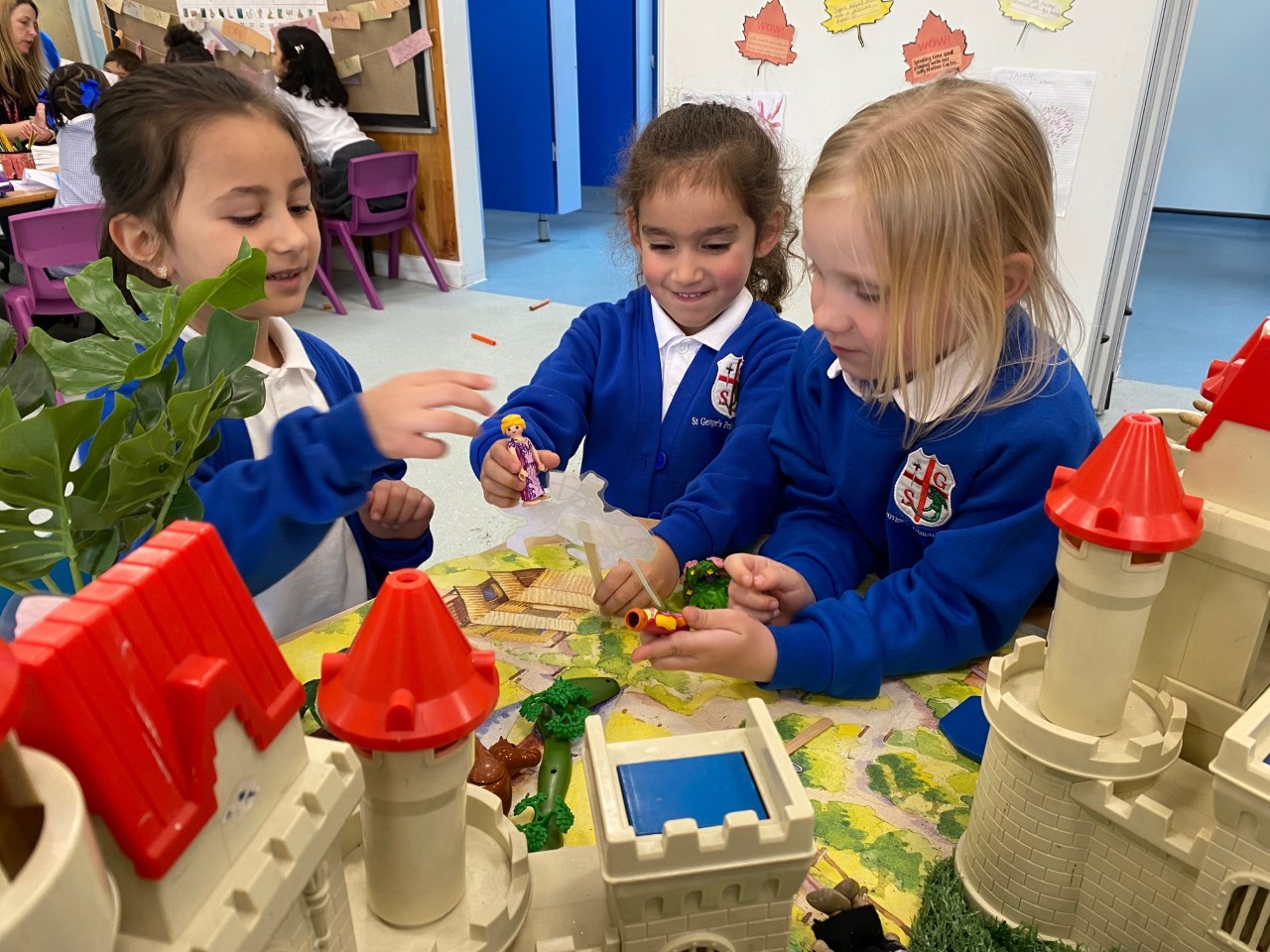 Creating our Display