Ore-some Iron Age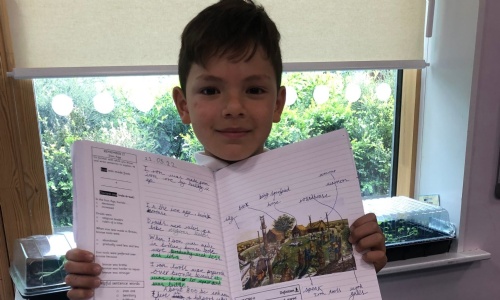 This week our Year Three's have mined their brains for the knowledge they have acquired on Iron Age Britain.
In the Autumn term, we learned all about the Stone age.
But at St George's, we don't think we have learned something unless we are able to remember it later on!
To test whether we have really remembered our learning on the Stone Age, we have revisited it.
We have been blown away by how much our Year 3s have remembered!
Last week, the class were reviewing the Bronze Age and the Beaker people.
This week, we reviewed our learning on Iron Age Britain and how the technology and culture changed from the Bronze Age.
Our Curriculum vision statement for History is:
Be inspired. Be academic. Be reasoned.
The children have written academically using high level language inspired by the topic. They have used reasoned statements to show off their knowledge.
Have a look at the wonderful work the year three's have done.
We are stars at recording and retrieving our knowledge of the Iron Age!
Next we will be learning all about the Romans.