Terrific Traditional Tales!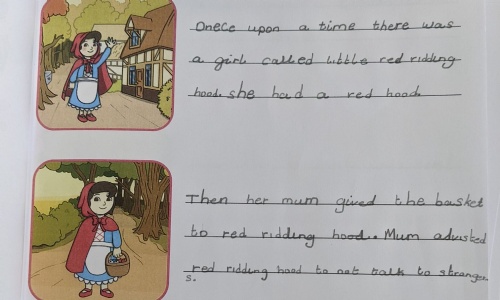 In Jemison class children have been writing traditional tales independently!
Our vision for English is:
Be a reader
Be a writer
Be a communicator
Year 1 have impressed Mrs King, Mr Janes and themselves by persisting over a period of weeks to write their own book of traditional tales and stories. Using pictures from a range of well known stories that we have read in class, as well as sentence prompts, children have used captions to re-tell each story carefully.
So far, a few children have finished and the rest are persisting to complete their challenge. Here are a few photos of our books and some of our sentence writing practice too.