Year 4 Reach Melting Point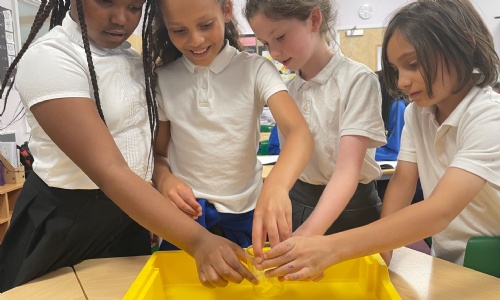 Tull class have been boiling water and melting butter whilst learning about states of matter.
Our science vision statement at St George's is:
Be curious. Be academic. Be practical.
Year four were practical this week whilst discovering how to change butter from a solid into a liquid.
We had to be careful whilst boiling water to create the reversible change.
Next, we will be learning all about evaporation and condensation, linking it to our learning about the water cycle.
Have a look at our scientists in action!