Danish Delicacies
In year 5, we designed and made our own Smorrebrods.
Our Vision Statement for Design Technology is:
Be innovative. Be hands-on. Be diagnostic.
This includes how we think about designing meals in food technology.
To continue our learning on foods around the worlds, specifically different types of breads, we learnt about Smorrebrods, which are traditional open-faced sandwiches. These sandwiches are a common cuisine in Denmark, Sweden and Norway, usually made from rye bread and a variety of colourful foods.
To begin with, we had to cut the bread. Children developed their techniques for cutting breads and to ensure all slices were roughly the same size.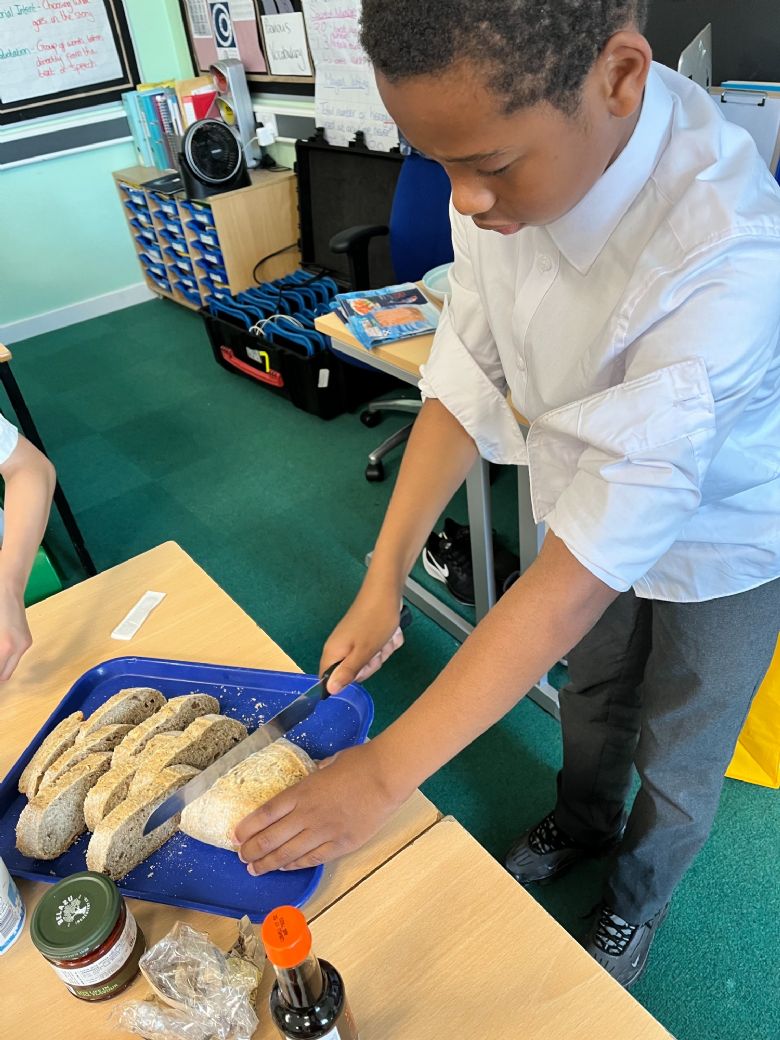 We then continued to make the marissa yoghurt and Marie Rose sauce. Children had to work in groups to carefully measure out the ingredient and then mix together to get the right consistency.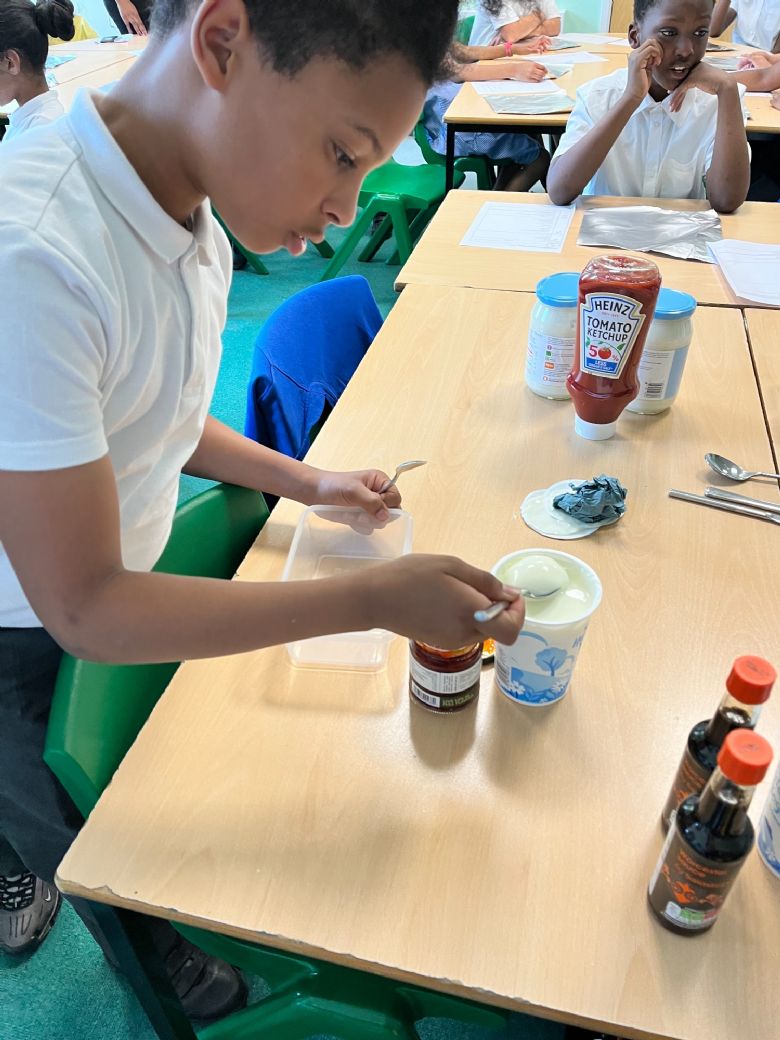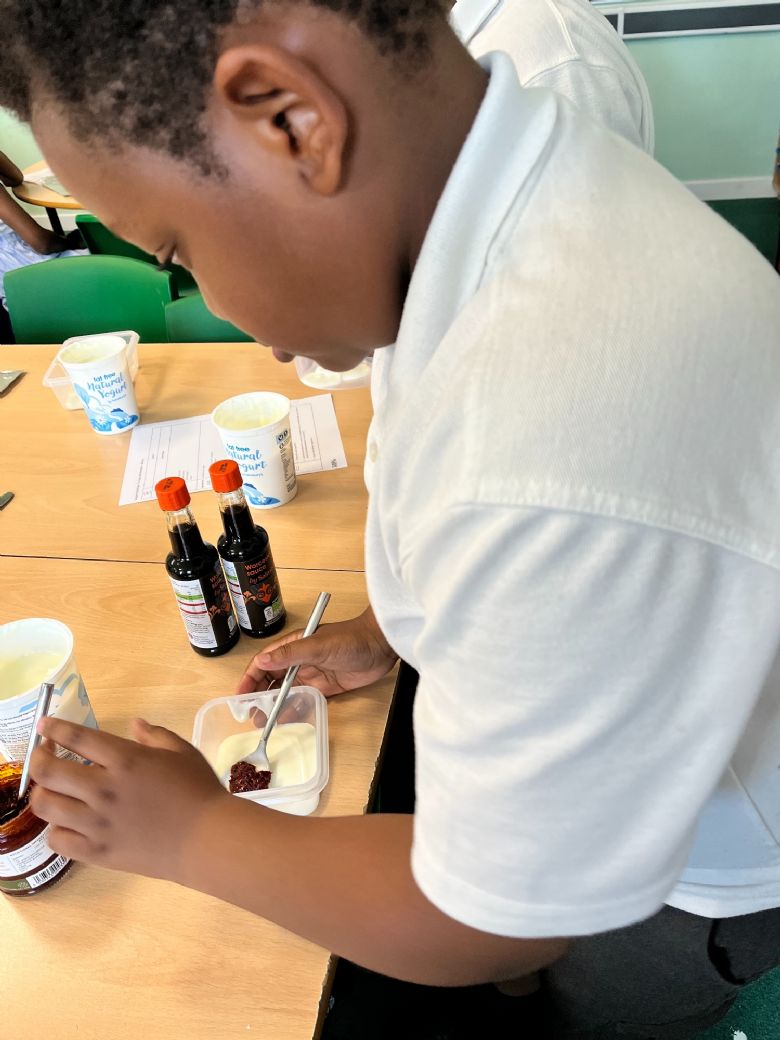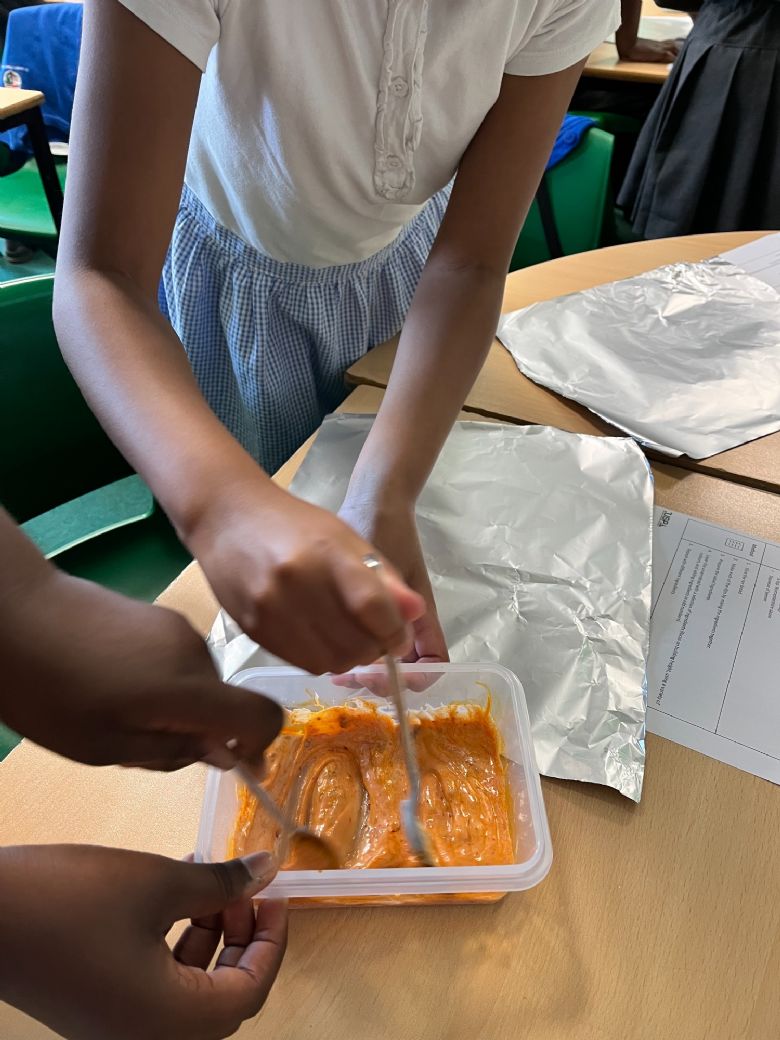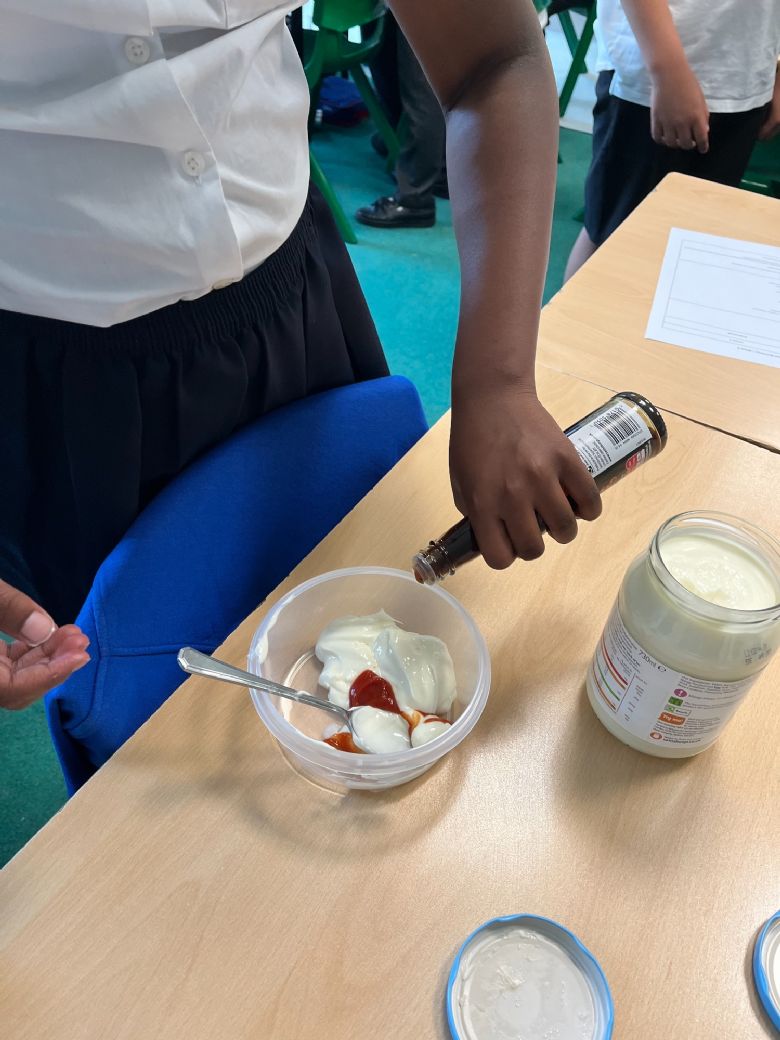 We then looked at the variety of foods that were colourful and where the flavours would complement each other. Children then created their own Smorrebrods, thinking about their ingredients and the presentation of their final product. They really enjoyed tasting them afterwards!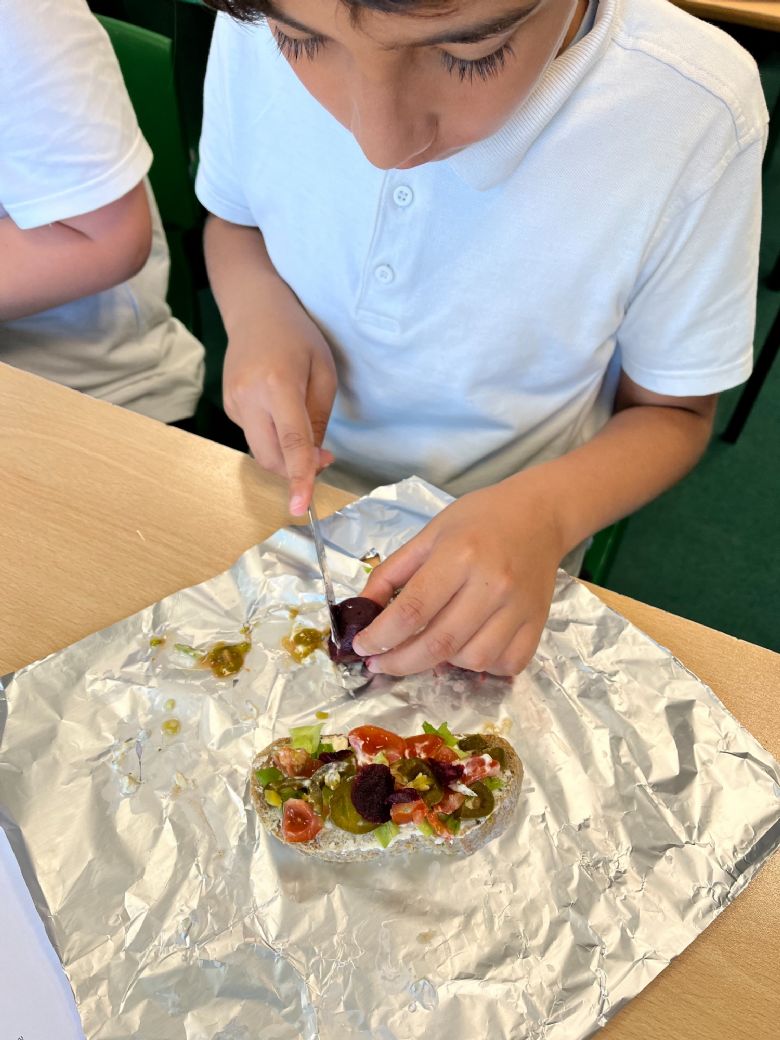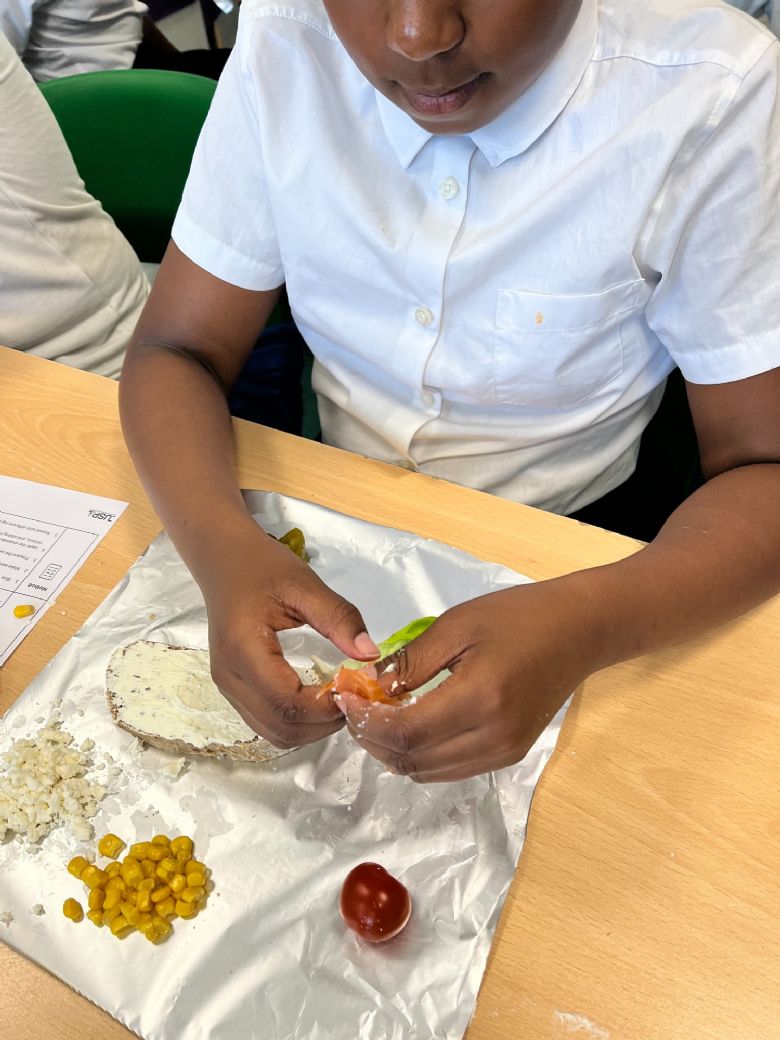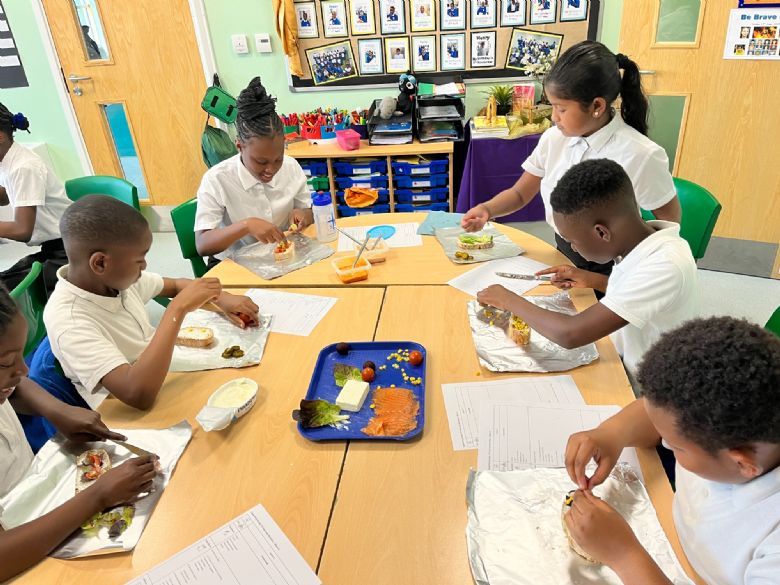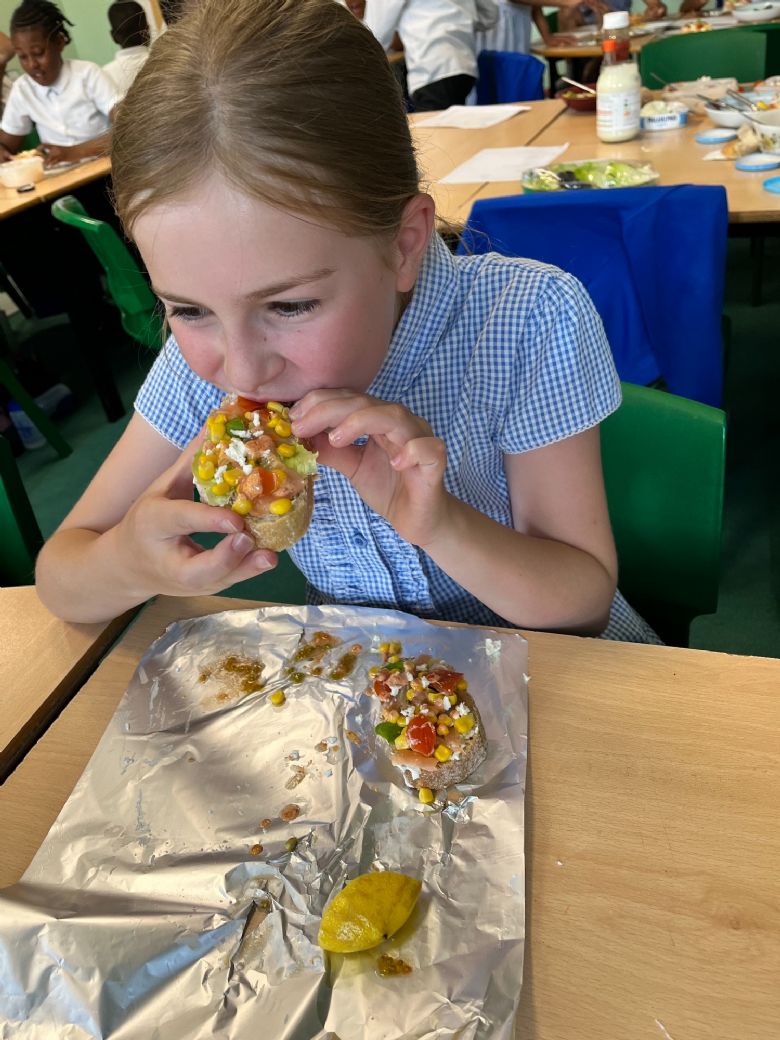 We look forward to our final food technology lesson, where we will be making Mezze bowls!