Mini Enterprise 2022 Begins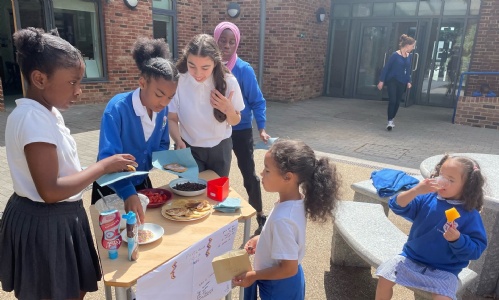 Our Year 6 Entrepreneurs have created, marketed and begun selling their products on Friday!
Year 6 Mini Enterprise has begun!
There was lots on offer for customers across the school as our Year 6 businesses set up their stalls.
There were pancakes, smoothies and ice lollies on offer.
We hope to raise lots of money for some of our end of year treats, like our trip to Southend!
Another Mini Enterprise update will be coming your way next week.