Incredible Inuksuk Art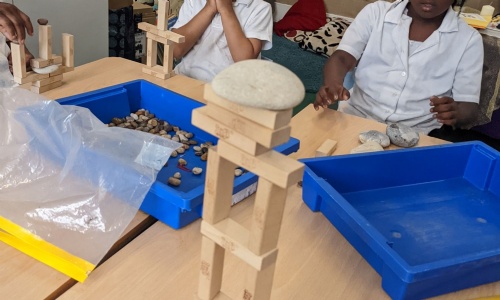 Year 1 have been inspired by these unusual landmarks!
In Art our vision is:
Be creative
Be proficient
Be reflective
As part of our unit on 3D Modelling, Jemison class have learned about stone landmarks called Inuksuk. These freestanding, man-made constructions are found in the Arctic regions of North America and often resemble a human form. They are made out of natural materials and have to be perfectly balanced, otherwise they would fall over! The children in Jemison class learned lots of vocabulary relating to these structures, then had a go making inuksuks out of construction materials such as wooden blocks and natural materials like pebbles. We experimented with different sizes and shapes of classroom items such as board rubbers and plastic cups!
Later, each child planned out an inuksuk based on the shape of an animal and selected materials to construct their design. Check out our awesome models below!