Remembrance Day 2022
On the 11th hour, of the 11th day, of the 11th month, St George's remembered them...
At St George's, we say to our pupils:
Be brave. Be great. Be you.
This makes it even more important that we remember the bravery of soldiers whose lives have been taken by war.
On Remembrance Day, the whole school came together in the hall to observe two minutes' silence.
Together, we listened as our Year 6 pupils read 'For the Fallen', before playing The Last Post and observing two minutes of silence.
Our Faith Team contributed a peace prayer at the end of the small service and helped us display the large poppies they have created in the hall and at the front of the school.
Thank you to everyone who bought a poppy-related item from our school stall this week.
Poppies on Sale

A Reading From Year 6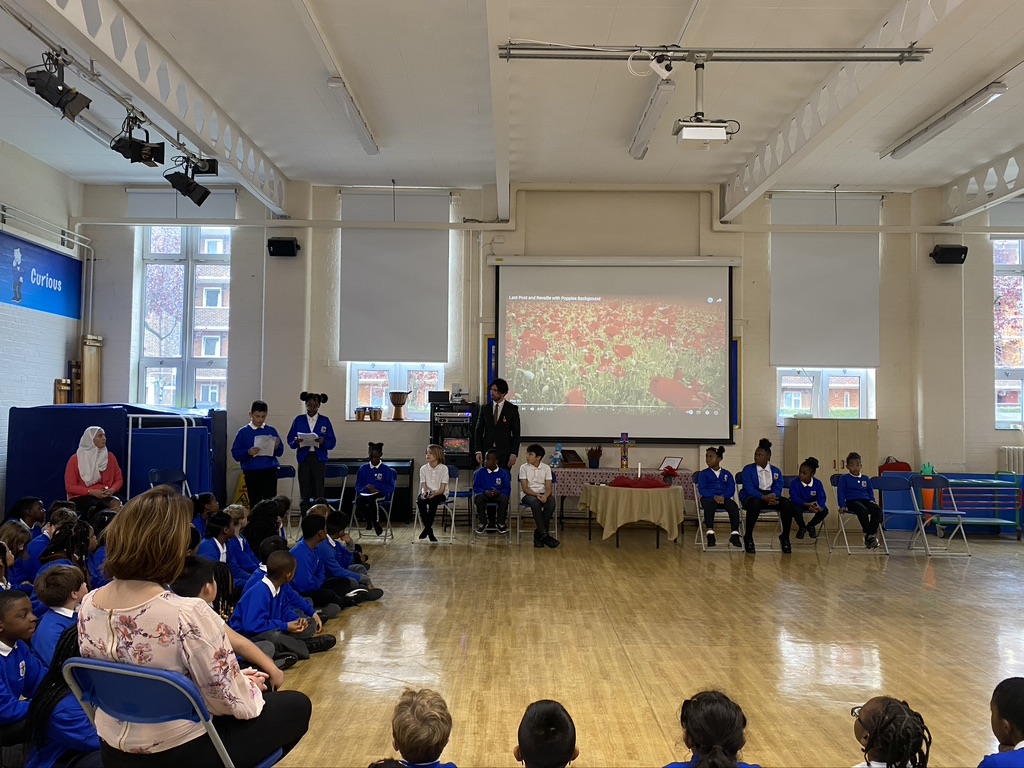 The Last Post and Two Minutes Silence

Our Faith Team Makes a Presentation