Stickman Adventures!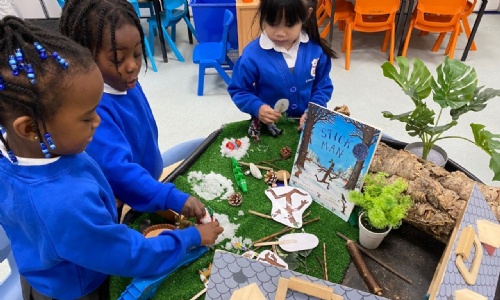 Reception have been getting into the Christmas spirit with our core text 'Stick Man'.
Our vision for Early Years is:
Be an Explorer. Be a Trier. Be a Talker. Be a Creator.
In the book, Stick Man is used for all sorts of things! In Reception, we went off to explore! We went on a stick hunt and then used our imaginations to be creators, thinking what our sticks could be.
In English, we persisted with using our phonics to write descriptive sentences about Stick Man, and also had a go a creating our own Zig Zag books. We were also talkers when re-telling the story using our story tray and role play areas.
Have a look below to see some more of our amazing learning!
Re-telling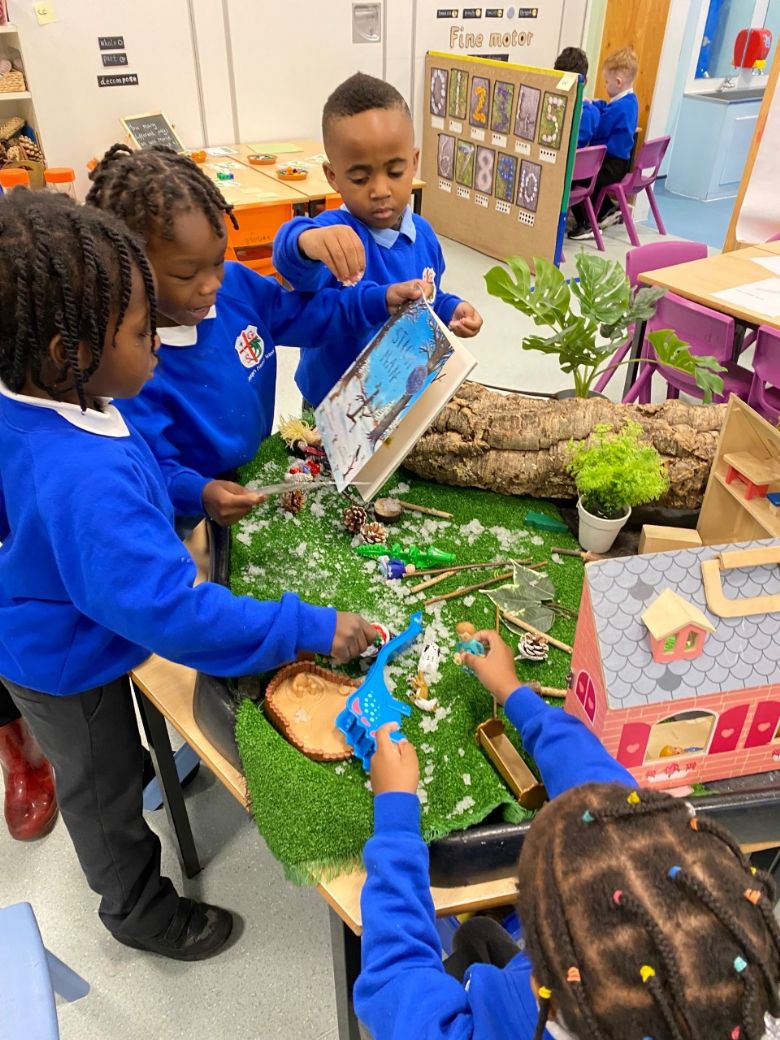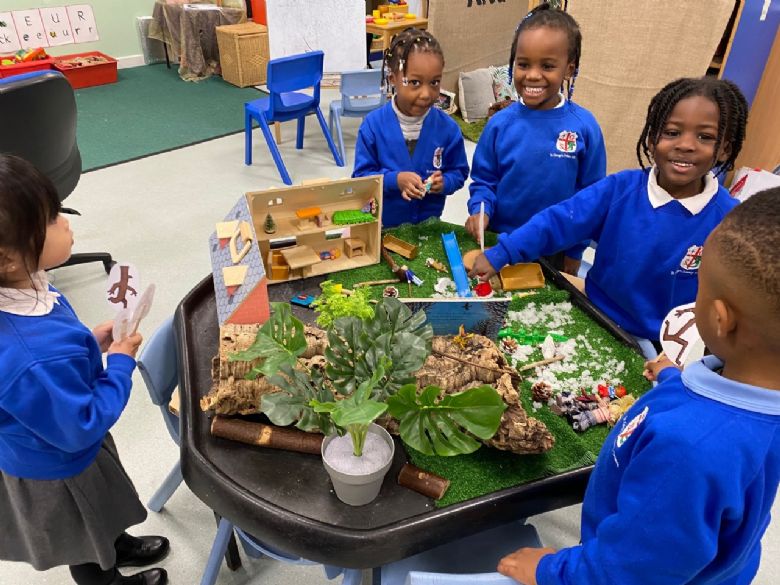 Investigation and Exploration
Oh no! Stick Man is frozen in the ice - can you help him escape?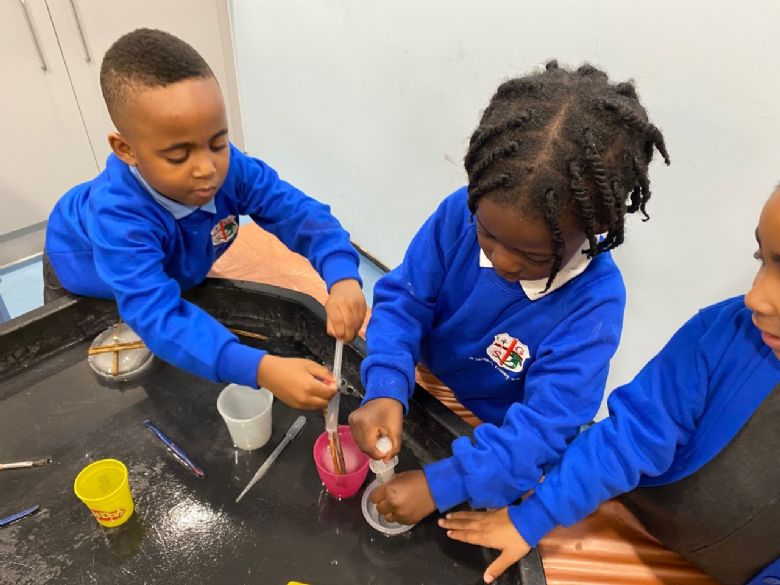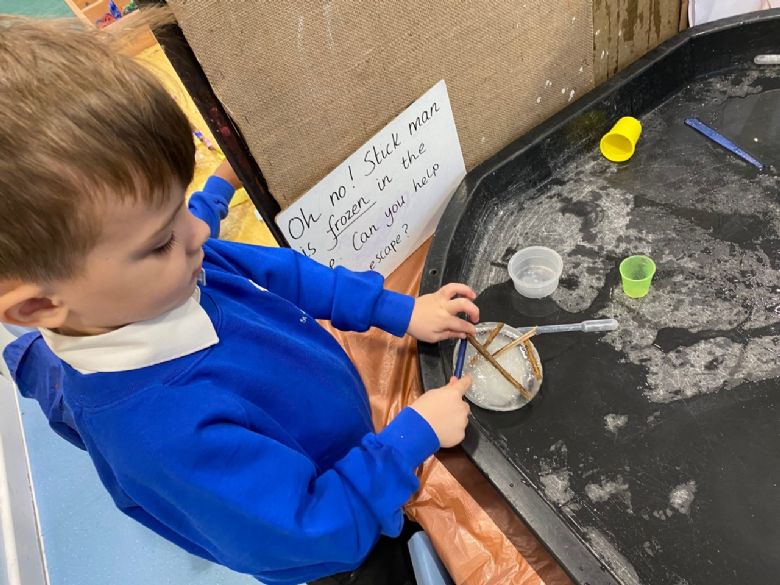 Writing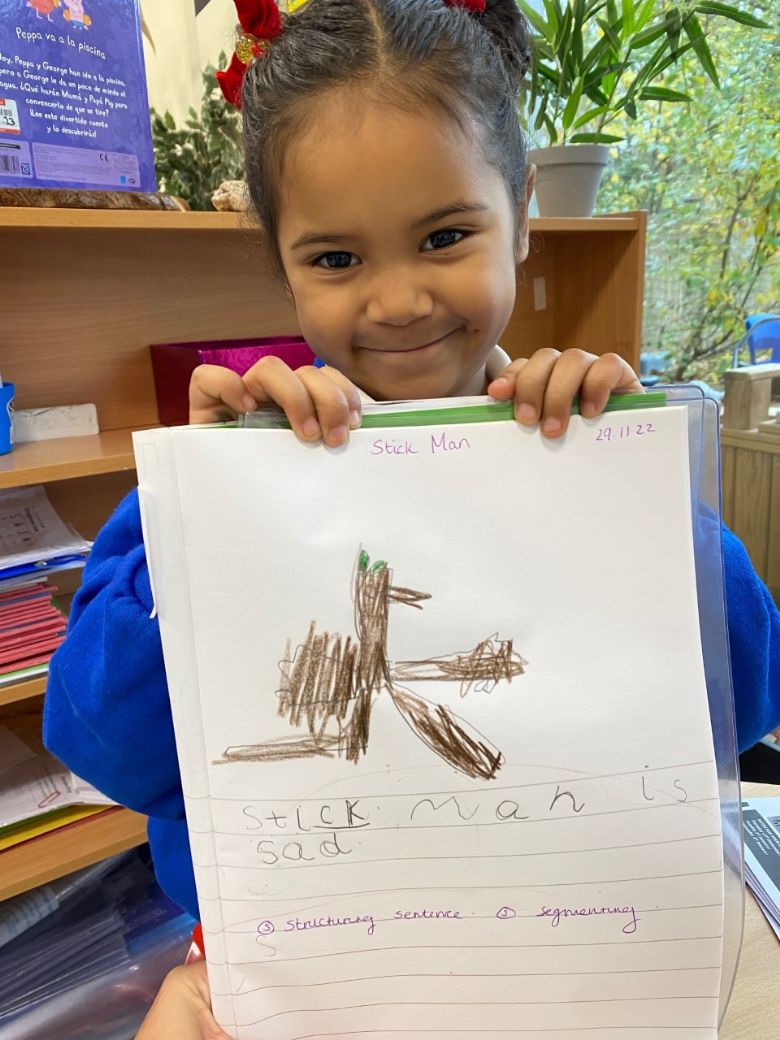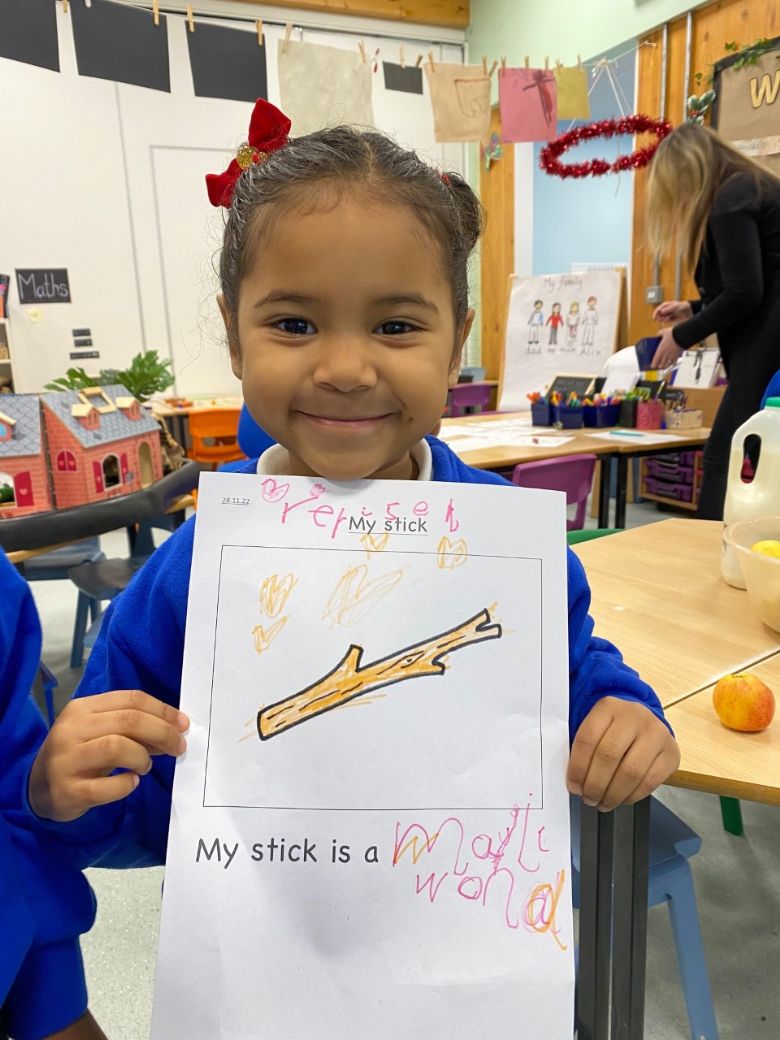 Expressive Arts and Design