Stewing our berry best!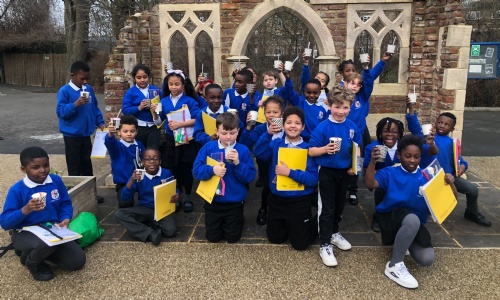 In Year 3, we have been getting our strawberries in a stew making delicious fruity yoghurts!
In DT this week, we have been putting our knowledge about preservation and balanced diets into practice whilst learning some vital new life skills like how to use a knife safely, how to toast oats and make a yummy berry stew (though in hindsight it could have been a little sweeter...).
The children had great fun being:
Innovative
Hands On
Diagnostic
as we washed, chopped, measured, mixed, toasted and stewed our fruity yoghurts. We have learnt that stewing berries are a great way to preserve them without adding artificial preservatives, and to enjoy them out of season. These special, red berries are packed with vitamins and minerals, naturally sweet and low in calories - they are truly e-straw-ordin-berry!