Year 6 Visit To The Imperial War Museum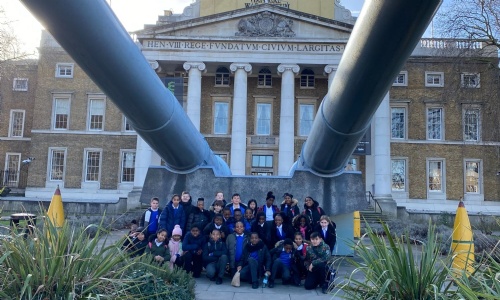 Best class visited the Imperial War Museum as part of their WW2 Battle of Britain topic!
Year 6 have ventured out to further their learning at the Imperial War Museum. The topic (Battle for Britain) is coming to an end, and we finished it with an informative time looking at primary and secondary sources of information. The session was looking at the main WW2 gallery through time.
We started by looking at reasons the war started and what life was like. Then we moved through the main events; from the invasion of Poland through to the Battle of Britain and D-day. We also got to see what life was like for a Briton living through war. We saw many heroes along the way and explored the engineering that won the war.
We did this through the History vision:
Be Inspired. Be academic. Be reasoned.
Enjoy a range of our photos from the trip!