Roarsome Dinosaurs!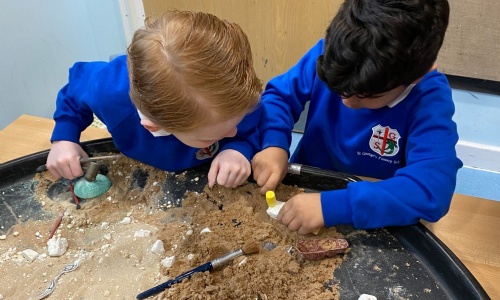 Reception have thoroughly enjoyed learning about dinosaurs as part of our topic 'Animals'.
In English, we have enjoyed sharing and re-telling stories about dinosaurs, including 'Harry and his Bucketful of Dinosaurs' and 'Say hello to the Dinosaurs' by Ian Whybrow. We have been using our phonics to write for a range of purposes in our provision, including labelling, describing and creating our own books about dinosaurs.
In expressive arts and design, the children have been persisting with using a variety of media and techniques to create dinosaur pictures and models.
In Understanding the World, we have been pretending we are Palaeontologists by digging for dinosaur bones and fossils! We have really expanded our vocabulary this week!
In RE, we have been learning about Palm Sunday. We created our own palm leaves and acted out Jesus's entrance into Jerusalem. We also reflected on who is special to us and how we might treat those special people.
Reception are certainly living up to our Vision statement in Early Years:
Be a Trier. Be a Talker. Be an Explorer. Be a Creator.
Playing and Exploring
We are Palaeontologists!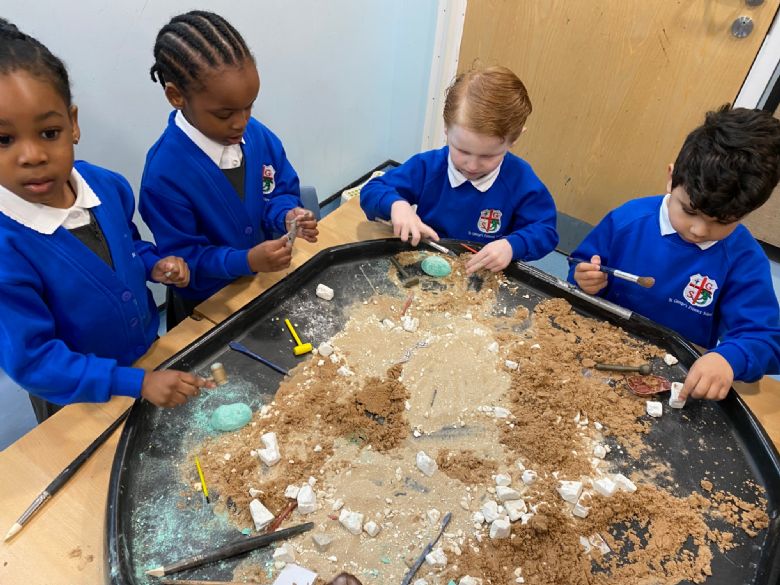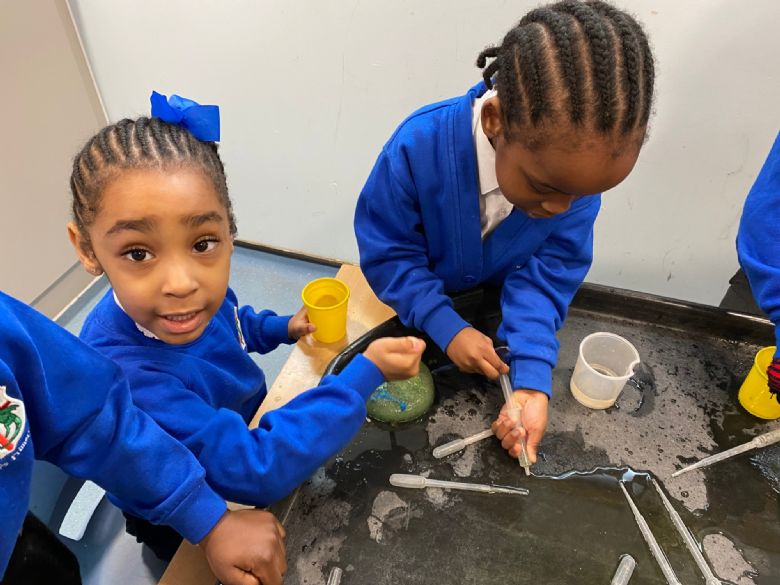 Oh no! The dinosaurs are stuck in the ice! Can you help them get out?
Expressive Arts and Design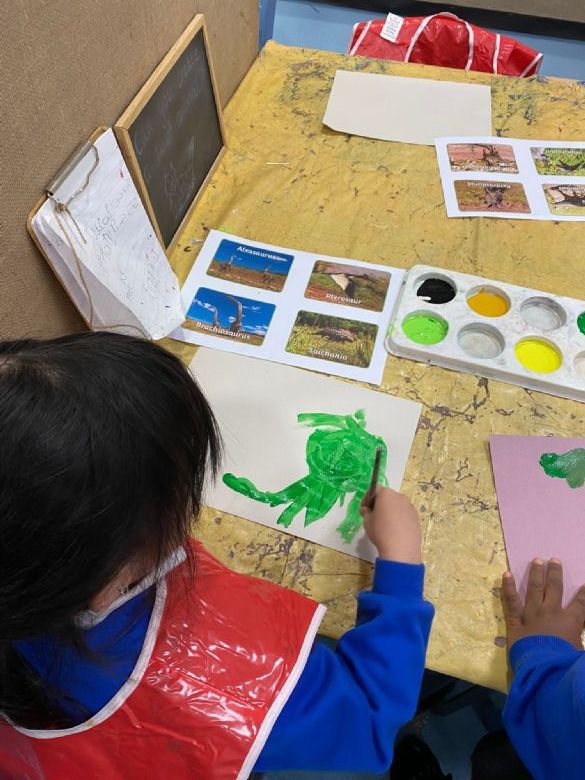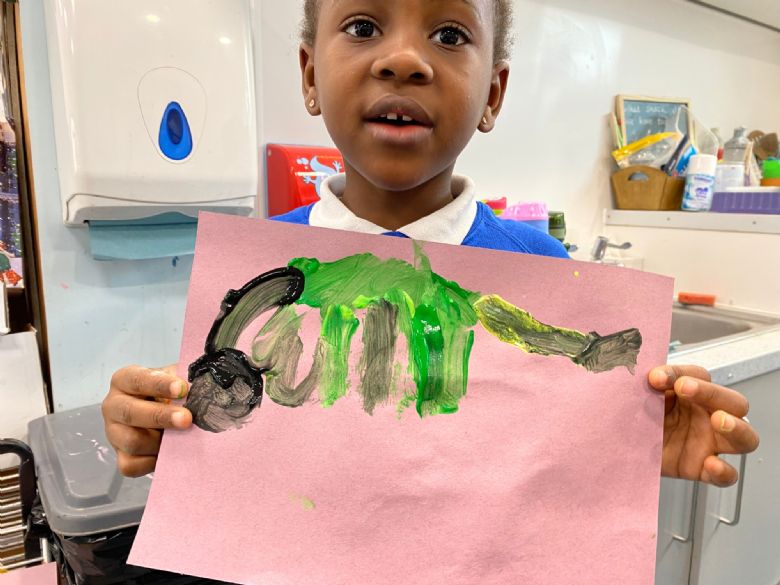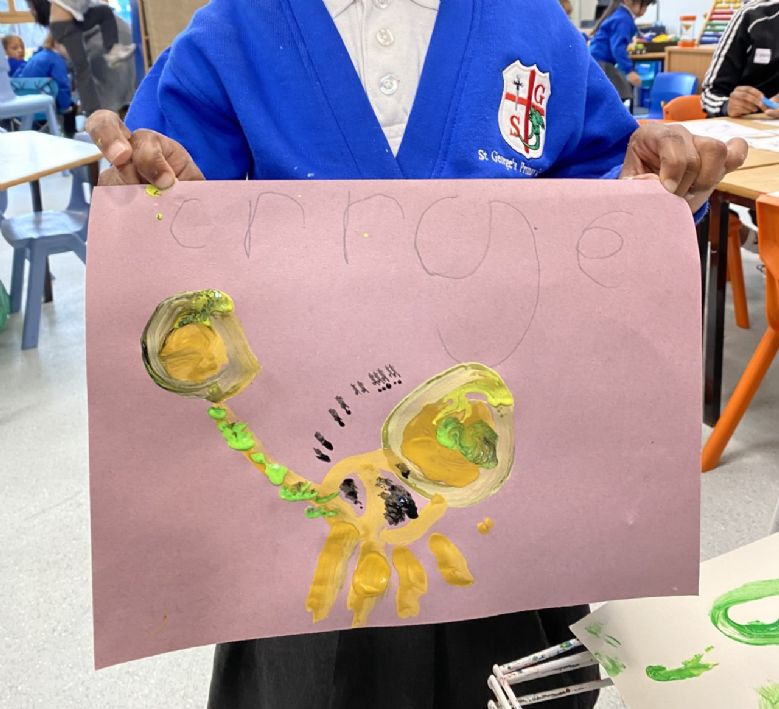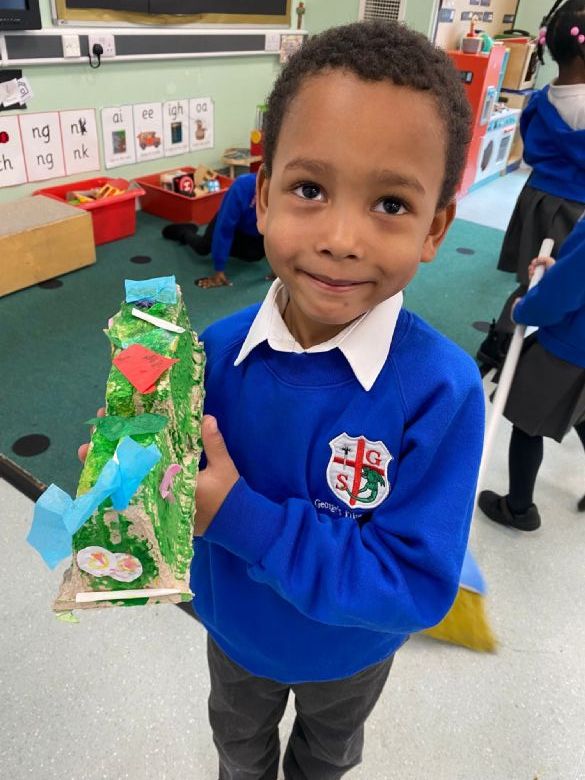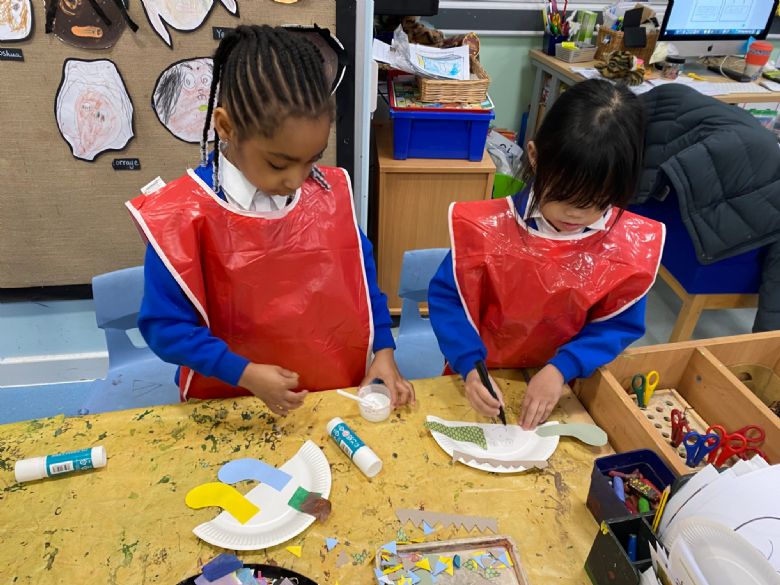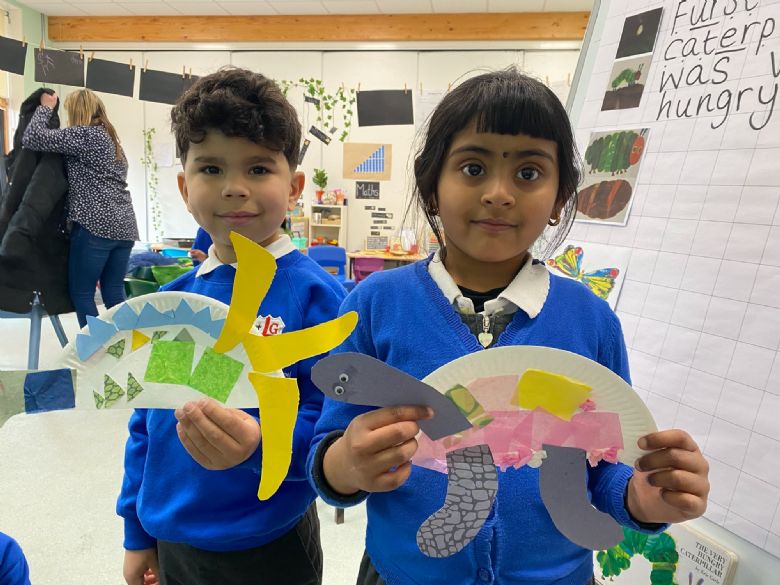 Writing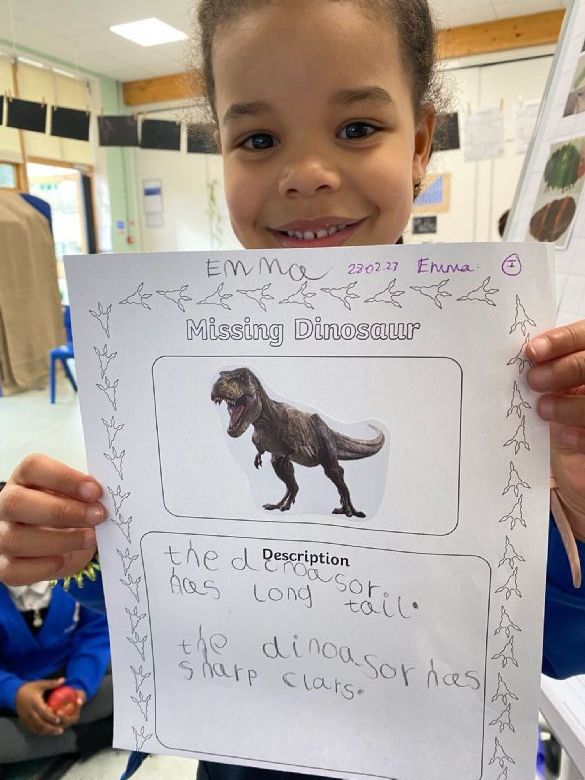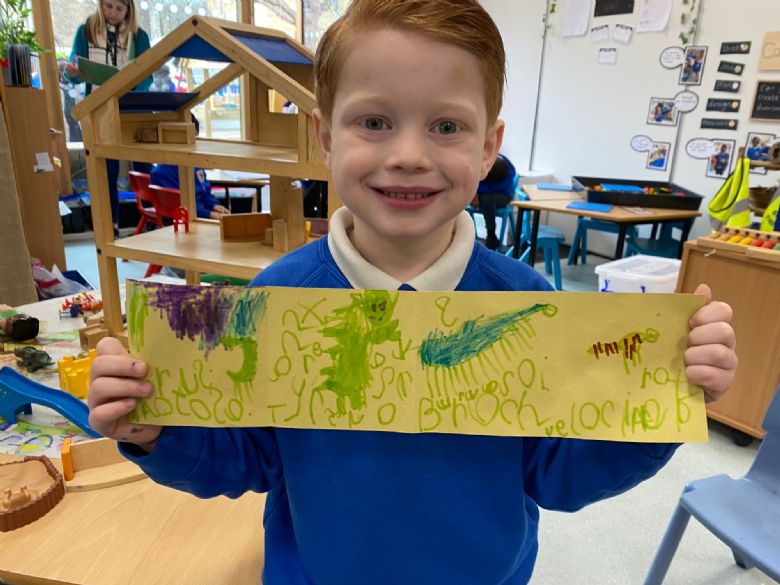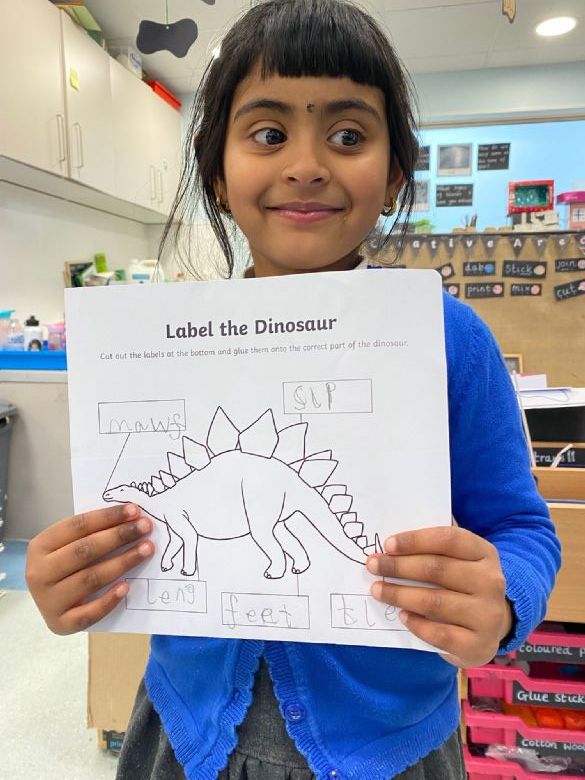 Palm Sunday