Our Journeys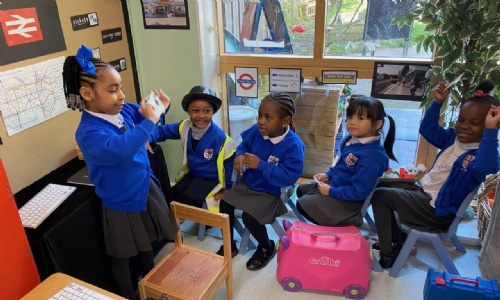 Kahlo Class have been busy exploring 'Our Journeys' as part of our new summer term topic, 'Journeys'.
This week, Reception have been focusing on our journeys to school. We discussed and compared different modes of transport as well as the healthiest and safest ways to travel. We enjoyed acting out our own journeys using our new train station role play area and the small world toys. We have also been exploring and creating maps as part of Understanding the World.
In English, we have enjoyed the story 'The Naughty Bus'. We persisted with using our phonics to rewrite the story.
We have also been learning about the legend of Saint George and the Dragon. We created our own dragons and wrote descriptive sentences about them.
Train Station Role Play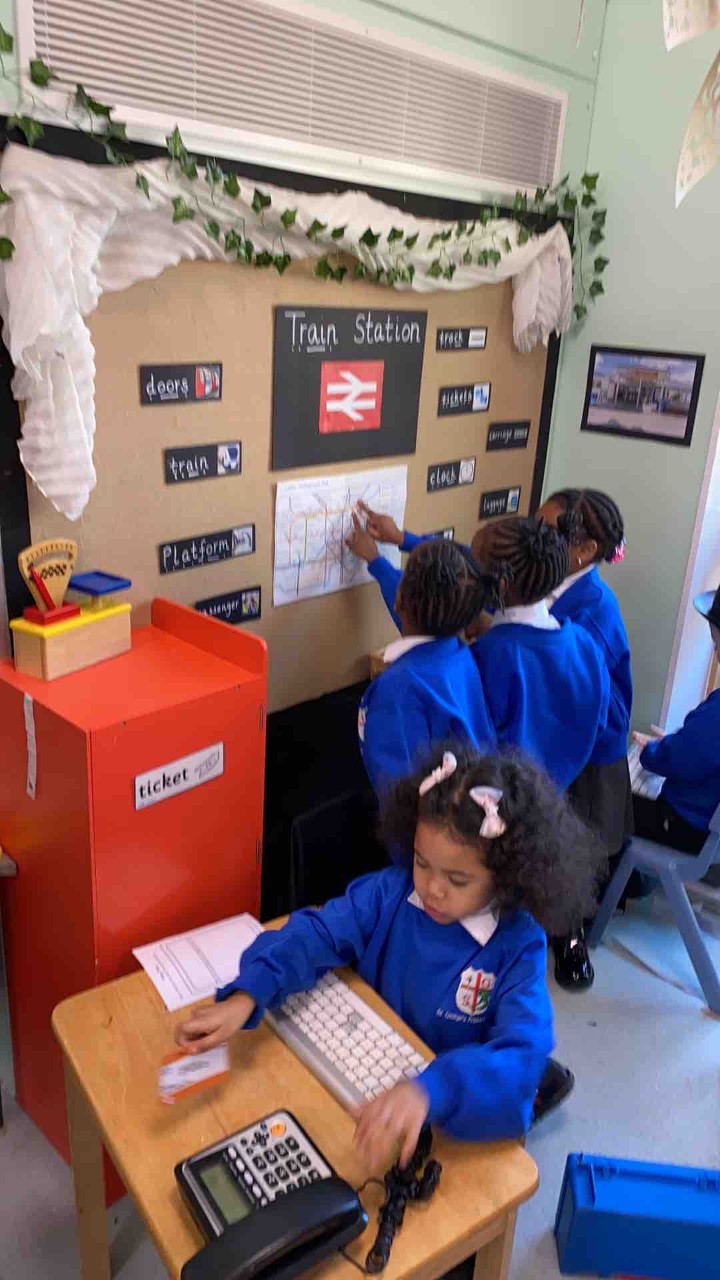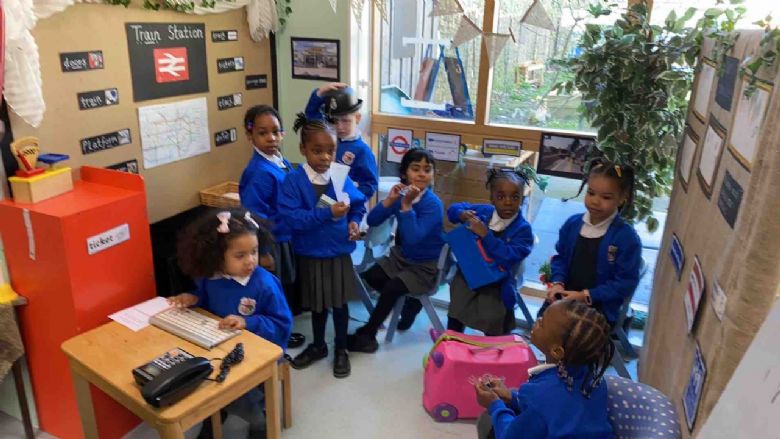 Saint George's Day