I want to fly away!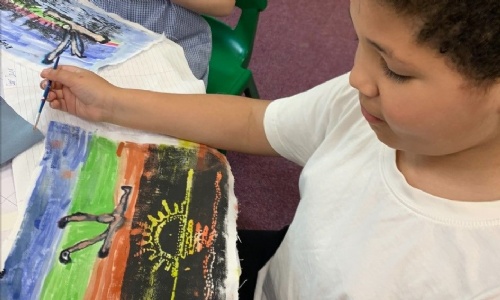 This week, Year 3 have been adding details to our class quilt!
At St George's, we say:
We are fun. We are together.
Inspired by our school culture statement and African-American quilter and children's author Faith Ringgold, we have been using collage techniques of drawing, printing and painting in each individual piece. In it, we are flying like Ringgold's character Jessie Lightfoot to our favourite place, be it a beach, a mountain or a playground. In the coming weeks we will complete the quilt using our hand dyed fabrics and paper collage. We hope you will be impressed by the end result at the upcoming Celebration of Arts Festival this June!
We embody the St George's Art Curriculum Vision Statement:
Be creative.
Be proficient.
Be reflective.