Mental Health Awareness Week
This week is Mental Health Awareness Week.
At St. George's, we care passionately about our pupils' physical and mental health and wellbeing; this can be seen through our RSHE curriculum vision statment:
Be healthy.
Be safe.
Be resilient.
This year's theme is 'Anxiety'.
Having anxiety – or worries – is totally normal. But sometimes our thoughts can get carried away and our worries get on top of us.
This week at St George's School, we have been discussing anxiety and worries to help increase awareness and understanding. We have been thinking about things we can do to help us feel calmer and happier.
We know there are lots of things we can do to help us feel less anxious.
Year 1
In Year 1, they listened to the story 'The Huge Bag of Worries.' They discussed how too many worries can be upsetting and this is called 'anxiety'. They listened to the story 'The Huge Bag of Worries' and found out how the main character Jenny had a huge, heavy 'bag of worries' that she wanted to sort. She found someone she could trust and they helped her.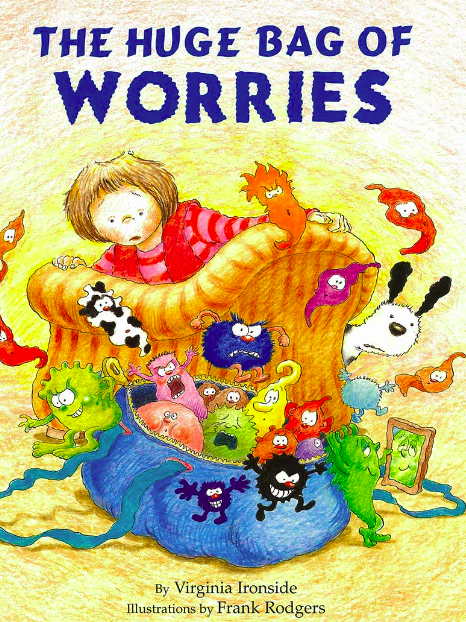 Each child in Year 1 thought of trusted people they could talk to if they were worried about something.
Year 1 also learnt about 'star breathing' to help them calm down. Some children used this technique and found it very useful for managing emotions.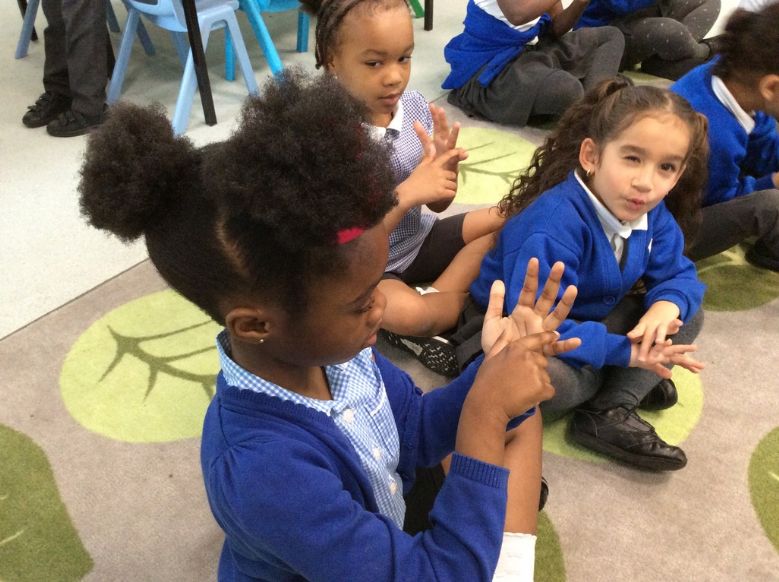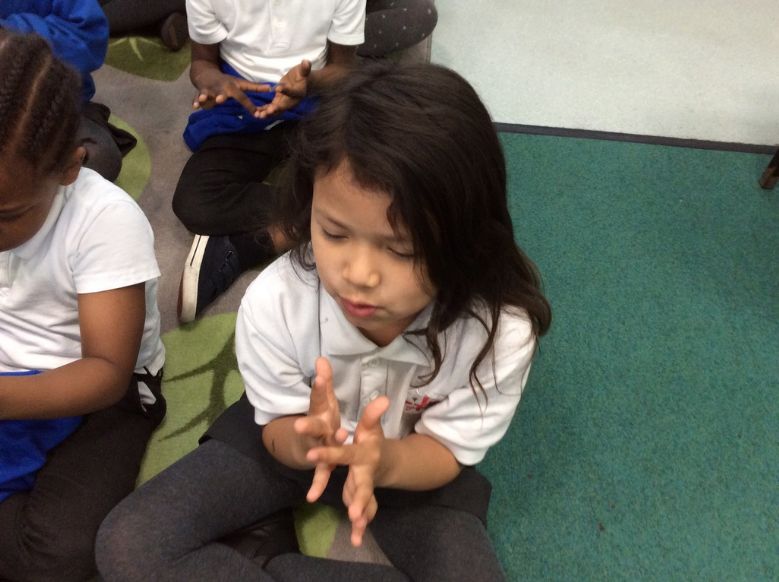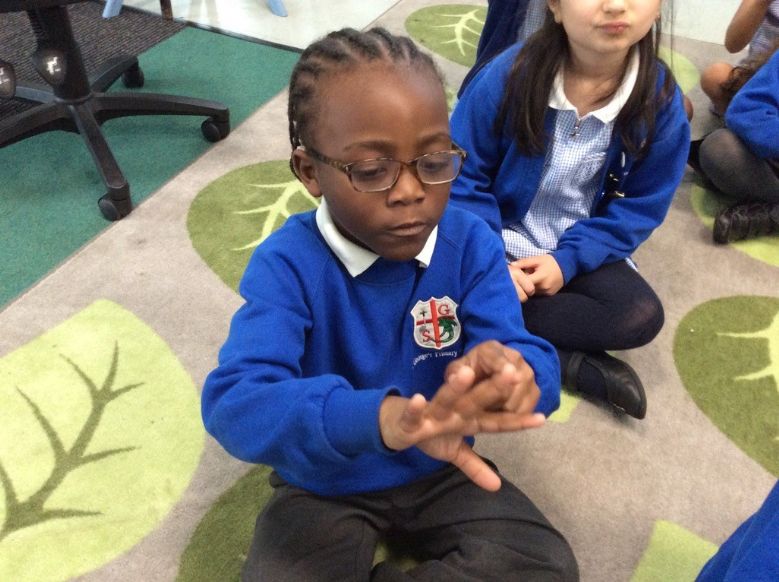 Year 3
Year 3 had a PSHE lesson about emotions and anxiety identifying that emotions are natural and how to know when and what to do when they become a problem. The children made emotion wheels and expressed how they were feeling and why.
Year 4
In Tull Class, we discussed similarities and connections between us. Being connected with others can be supportive.
They 'connected' themselves and had to work together to get a hoop around the circle holding hands and without breaking the circle. As the hoop passed, they had to find a connection between themselves and the person the hoop was passed onto.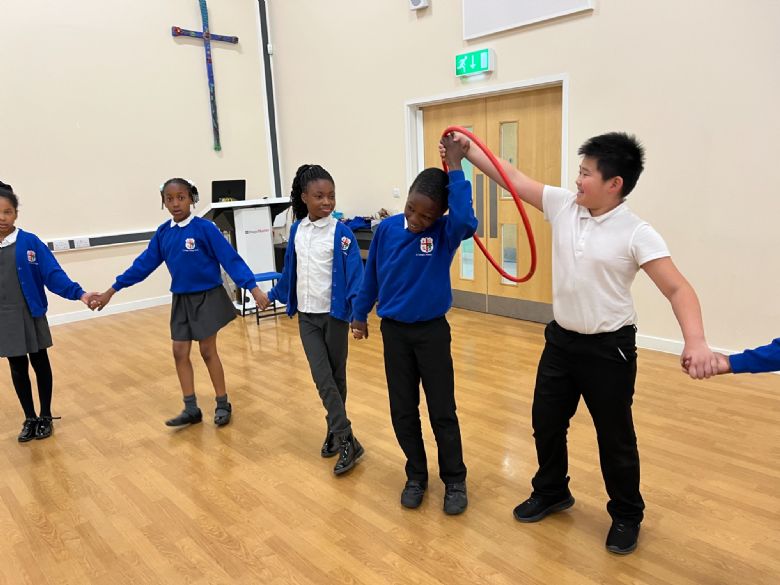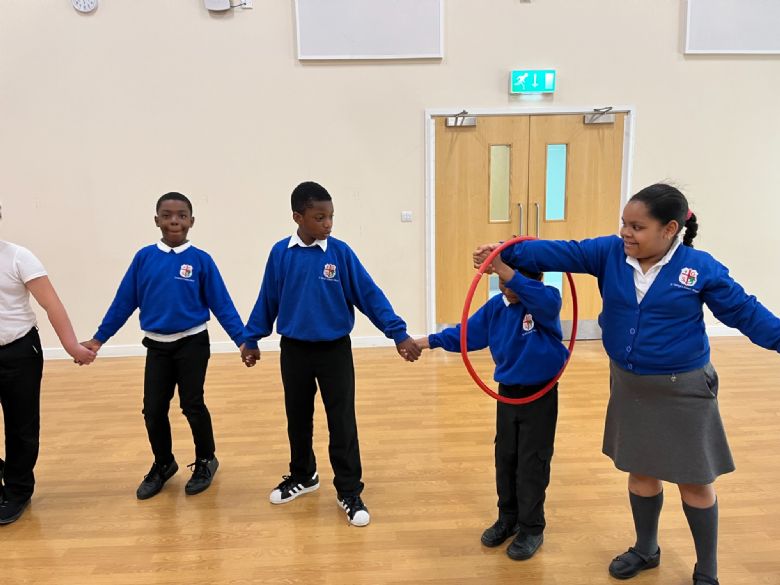 Year 5
Year 5's Mental Health Awareness lesson focused on anxiety and techniques to "unscrunch themselves".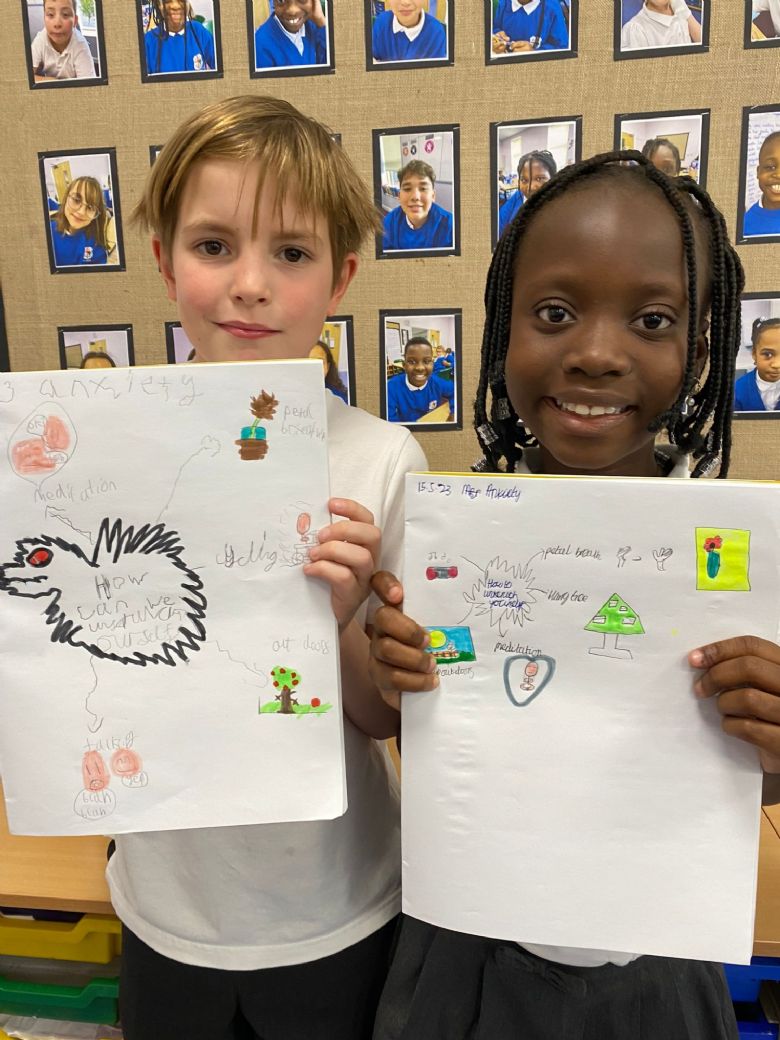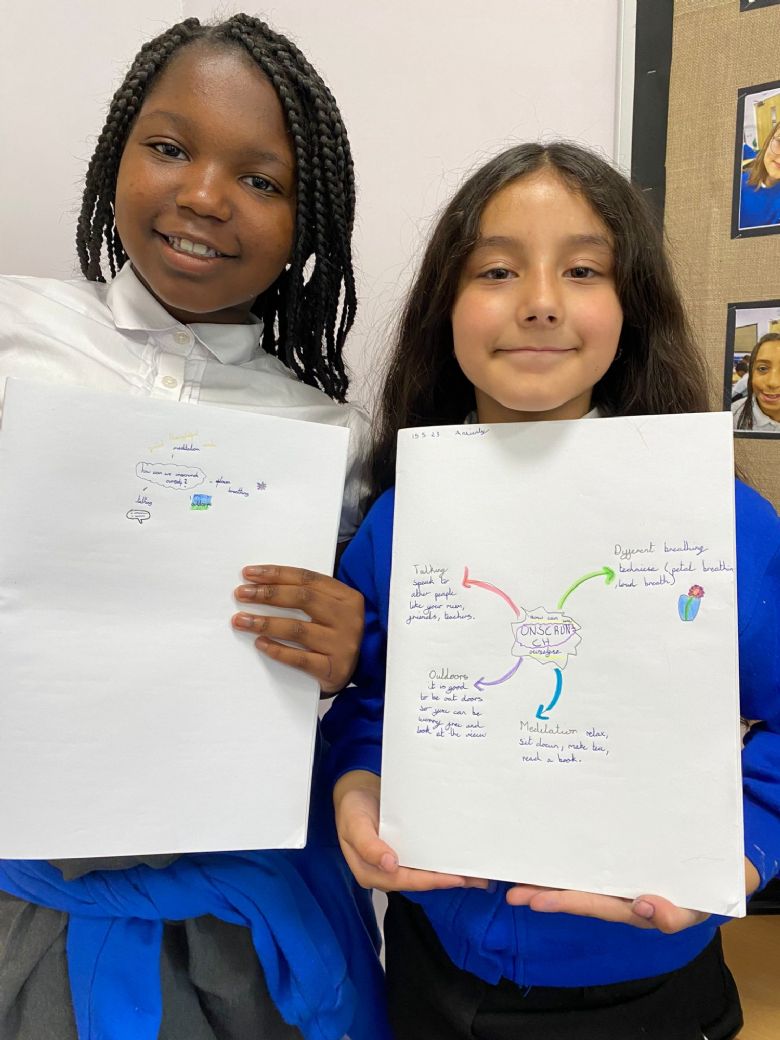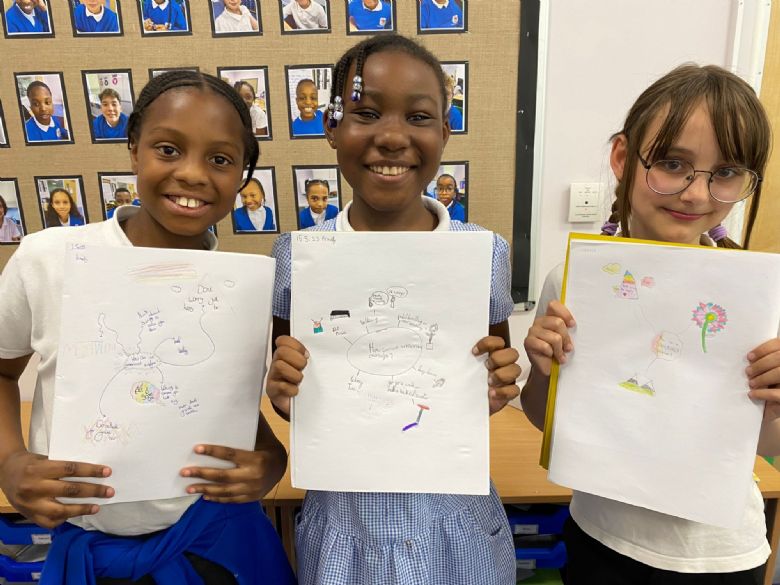 Year 6
This week Year 6 looked at 'How to take care of our Mental Health' through in PSHE. They looked at the cycle of Thoughts - Feelings - Actions to understand how they react to situations. They listened to an example and then thought of a moment when they had a thought, the feelings this brought on and then the action they showed.
They talked through the support they can get to help break the cycle if they are feeling like it is too much such as speaking to trusted adults, trusted friends, Childline and Young minds.