Primary School Cricket Experience Day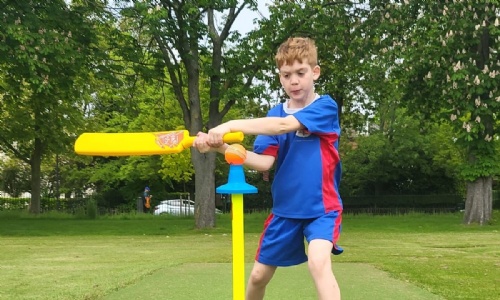 On Thursday 18th May, 6 children from Year 5 represented the school at the Primary School Cricket Experience Day held at Dulwich College
On Thursday 18th May, 6 children from Year 5 went to Dulwich College to take part in the Primary School Cricket Experience Day. At the event, they learnt all the different aspects of cricket from professional coaches. As the groups were small, they got brilliant technical tips with quality equipment.
Throughout the day, the students were 'excellent ambassadors to the school' and met our P.E values brilliantly:
Be passionate.
Be respectful.
Be determined.
To begin with, children learnt the technique of batting. Having been taught cricket in school already, children already had some previous knowledge to take into their batting skills. This was shown and impressed the coaches!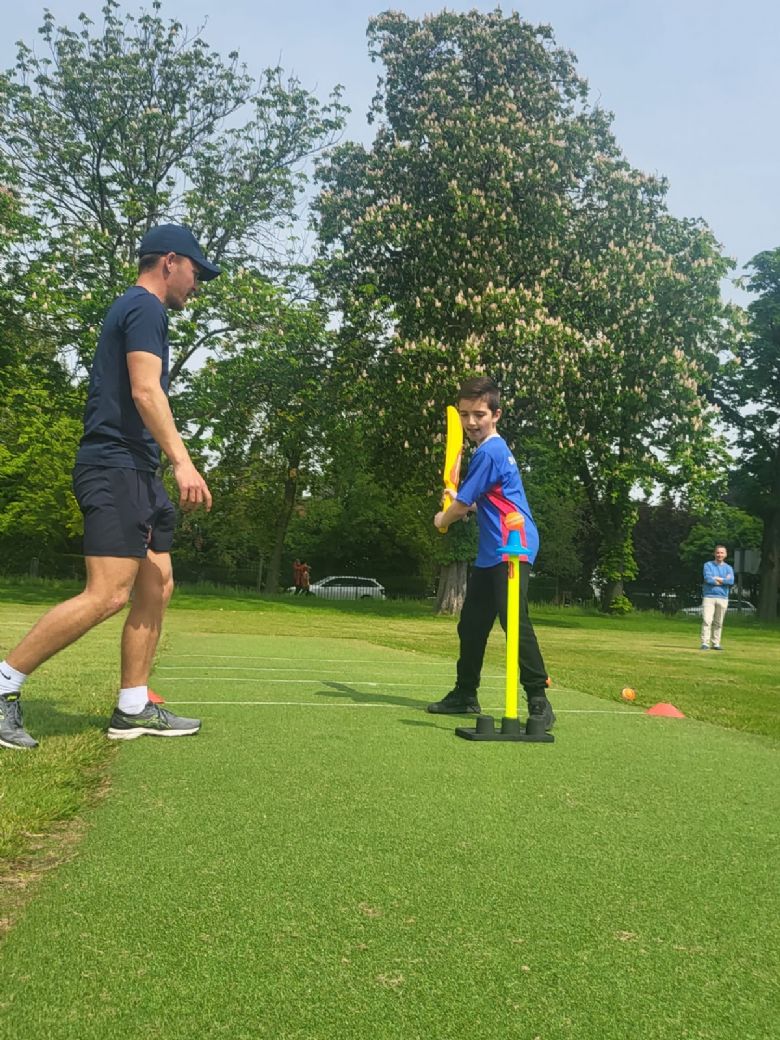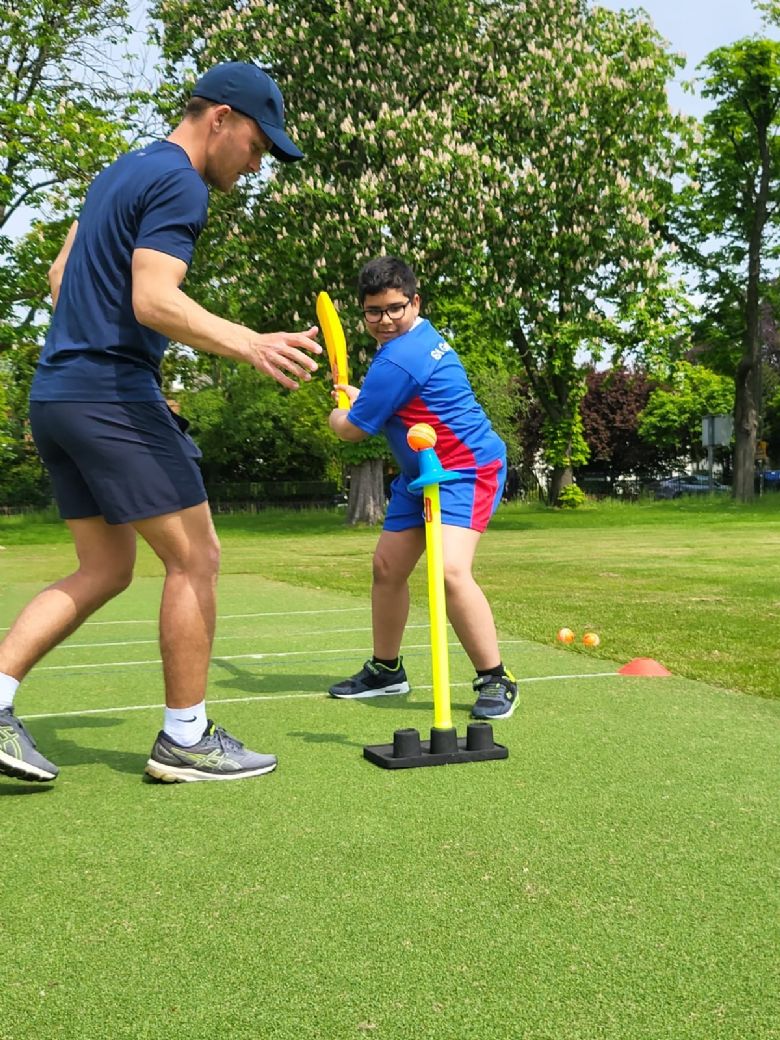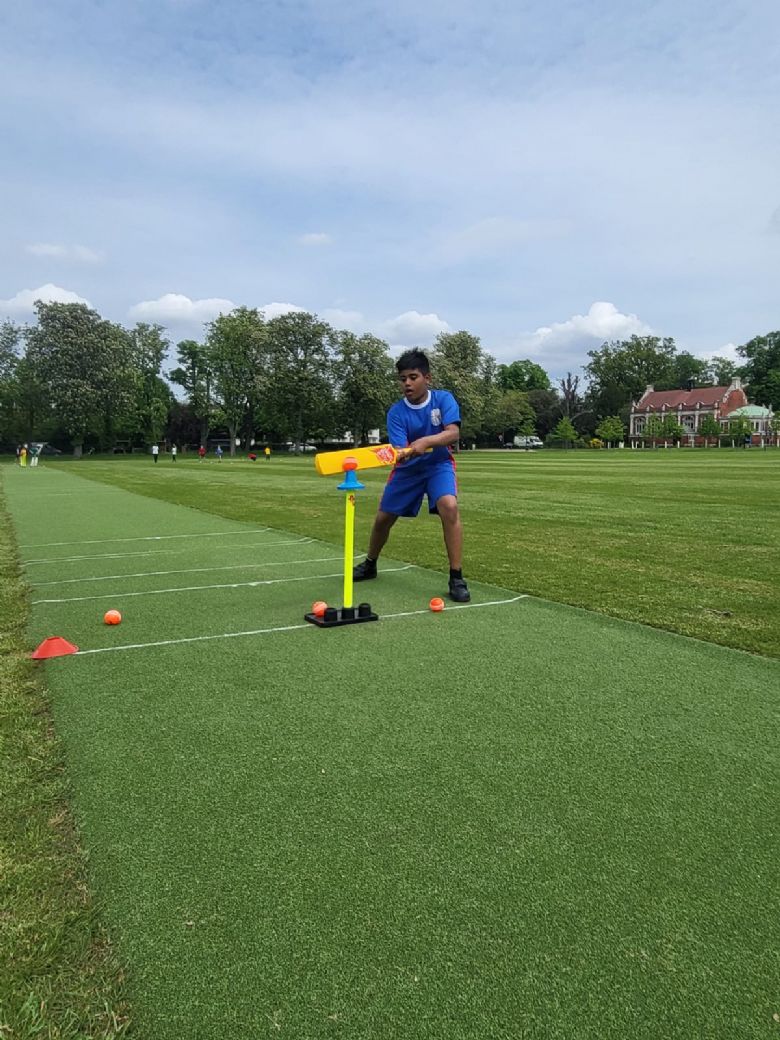 Children also had a go at bowling and then incorporated all the skills into mini matches.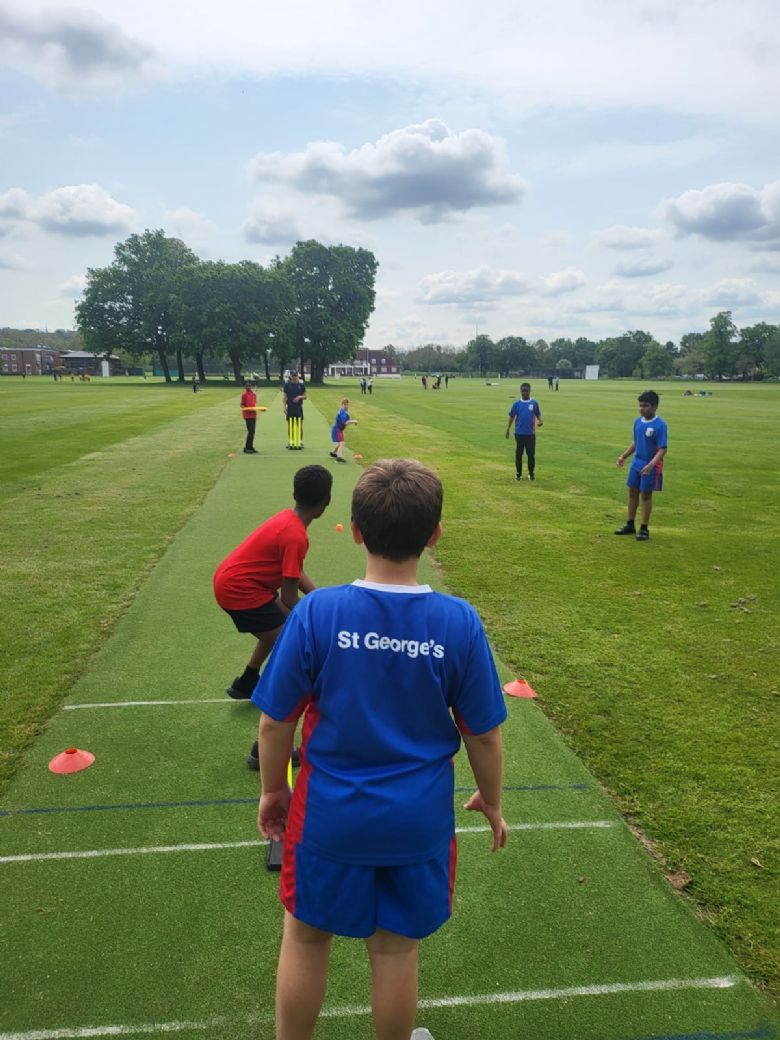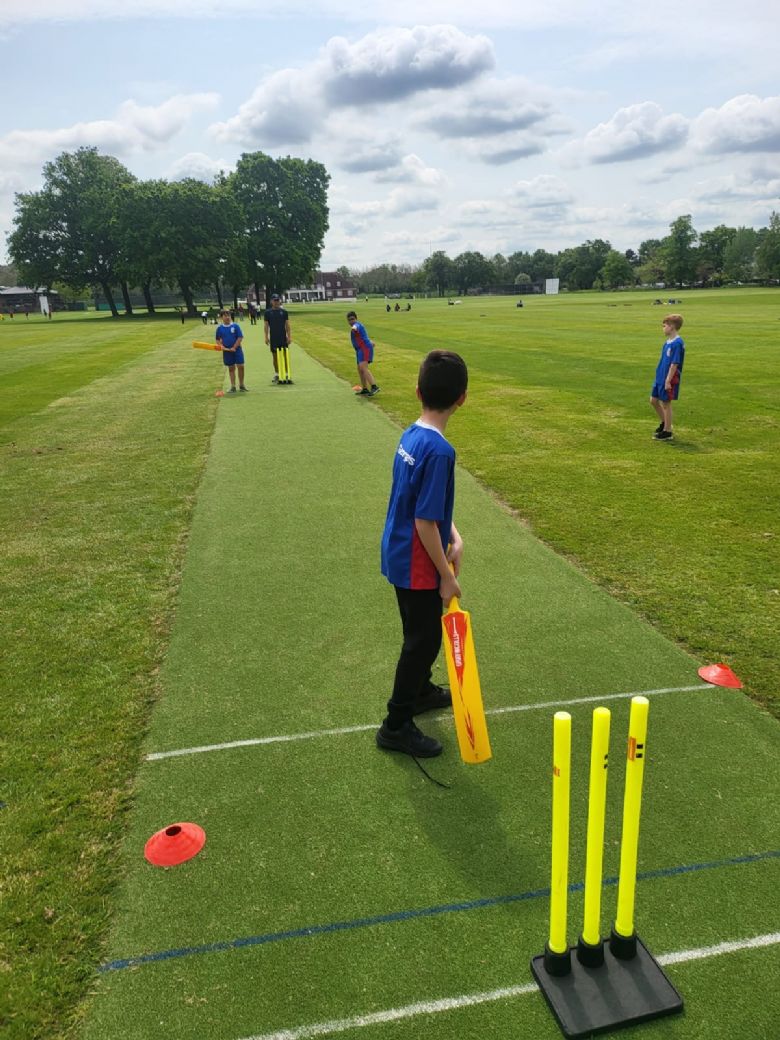 They also had a quick watch of the top teams playing a match ...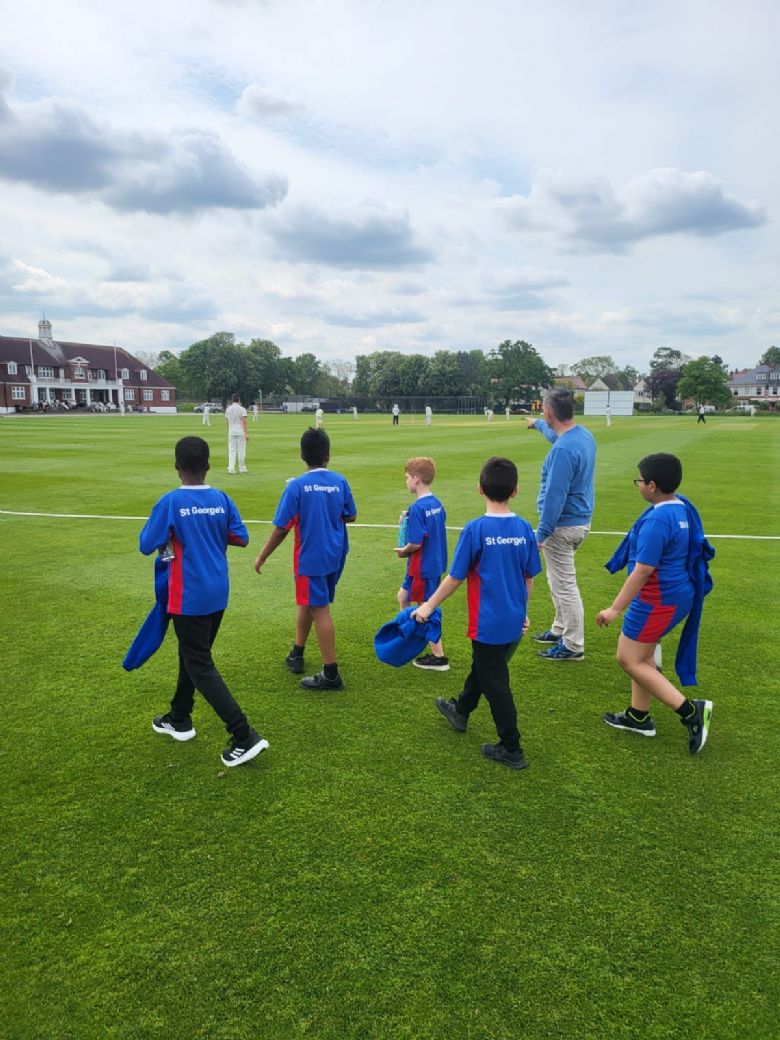 Followed by a buffet lunch ...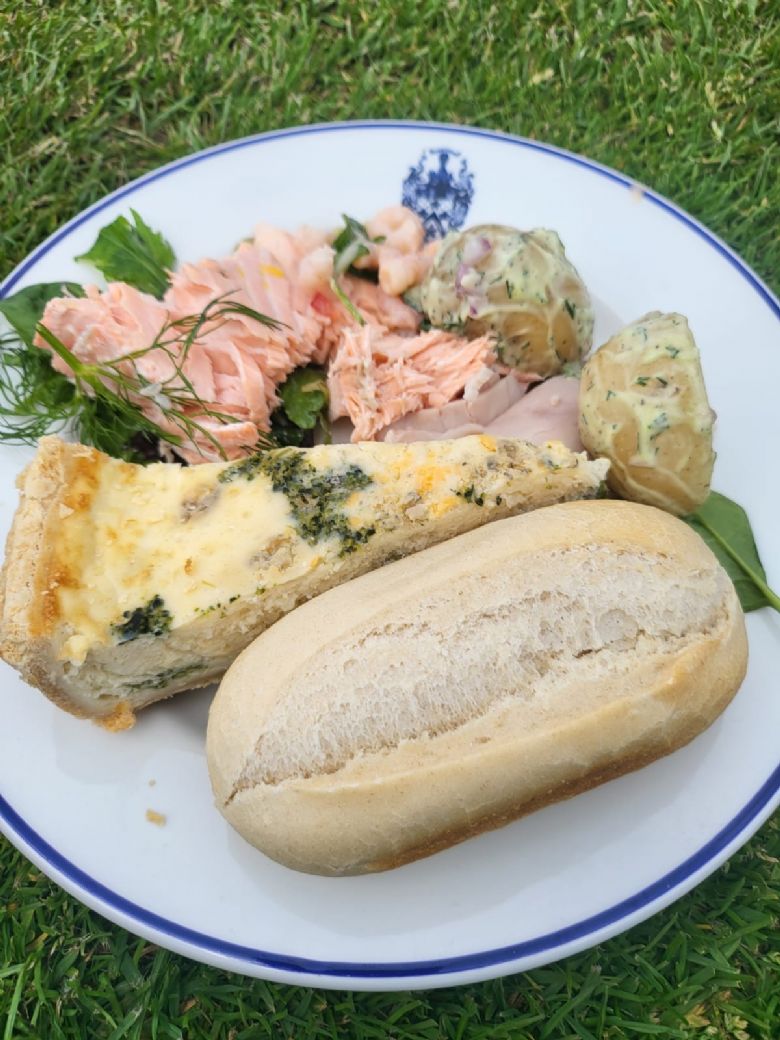 Thank you so much to the P.E department at Dulwich College for providing this incredible opportunity! Who knows, we may have some future cricket stars in the making!