Wild Things in Year Two!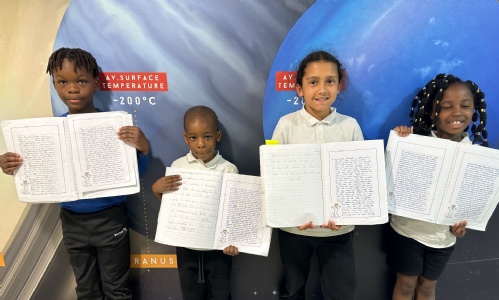 Year 2 have been retelling the story of Where The Wild Things Are!
We have enjoyed creating expanded noun phrases about Max, a mischievous boy who goes on an amazing adventure.
In his journey, he meets the most horrendous monsters and becomes king of all the wild things.
This week, some of us finally got our pen licences and were able to publish some of our amazing writing.
Year Two have been living out our Curriculum vision statement for English:
Be a reader.
Be a writer.
Be a communicator.