Old College comes to St George's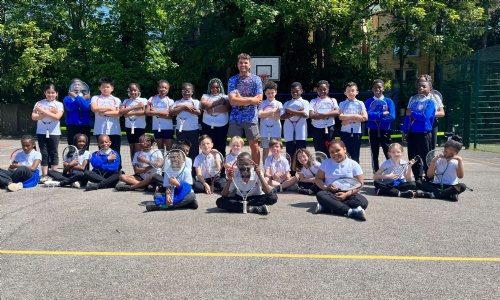 On Wednesday 24th May 2023, Alex Heath (Head Coach at Old College) came to teach year 4 some tennis!
On Wednesday 24th May 2023, we were so lucky to have the Head Tennis coach from Old College Lawn Tennis Club come in to teach our Year 4's a one-off tennis lesson. St George's is always looking out to make club links with the local community. Throughout the session, children had to complete a range of tennis skills and as always they showed our P.E values brilliantly:
Be passionate.
Be respectful.
Be determined.
To begin with, children warmed-up and then Alex played a fun ball skills game testing out their ball control!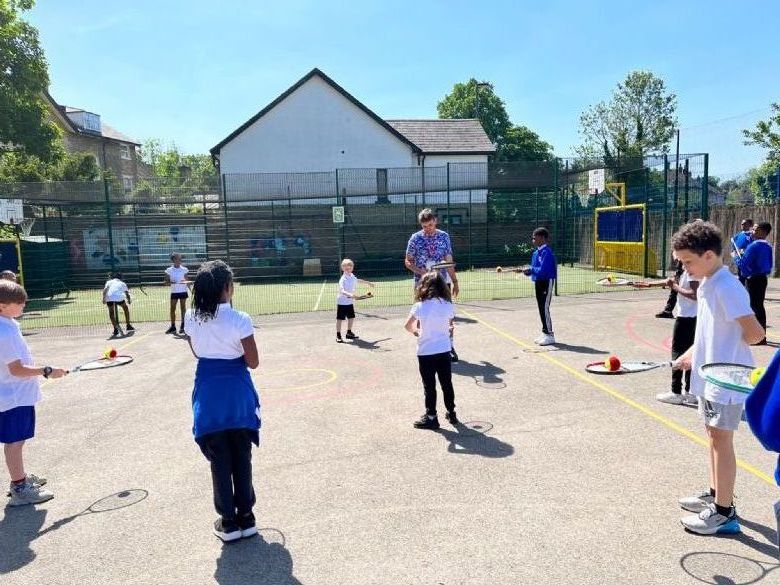 Tull class were very good at all the ball skill games; how many bounces, 'fish and chips' as well as more challenging ones such as 'round the world'.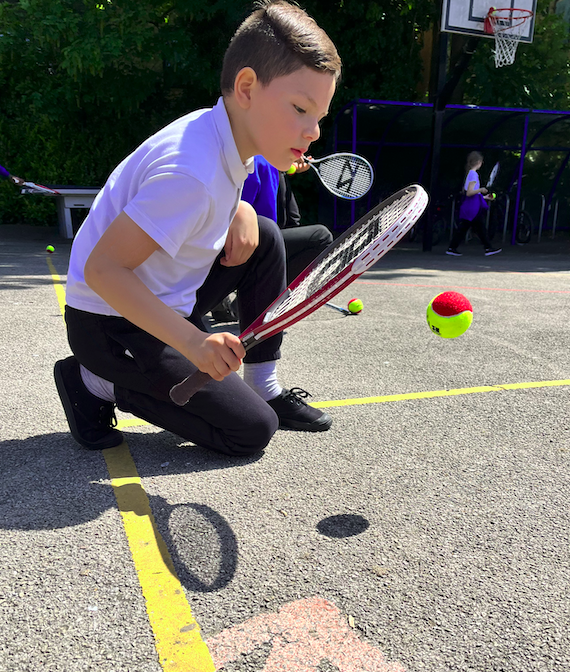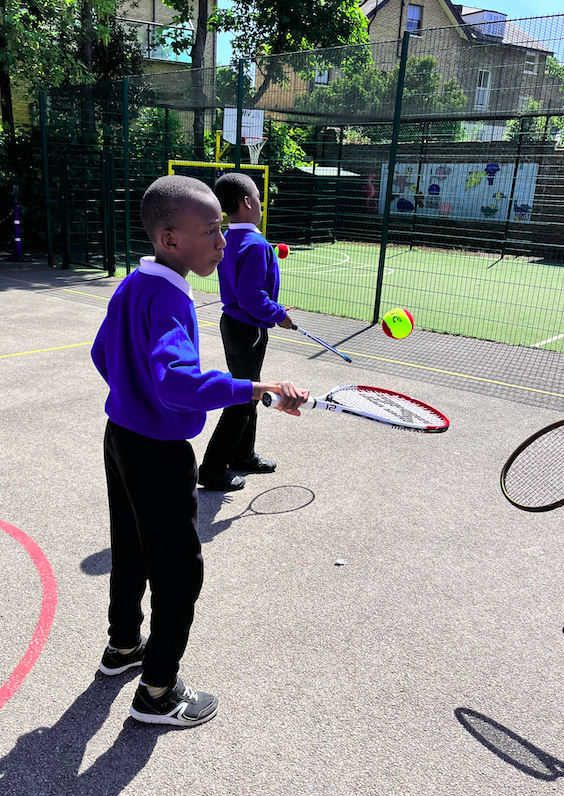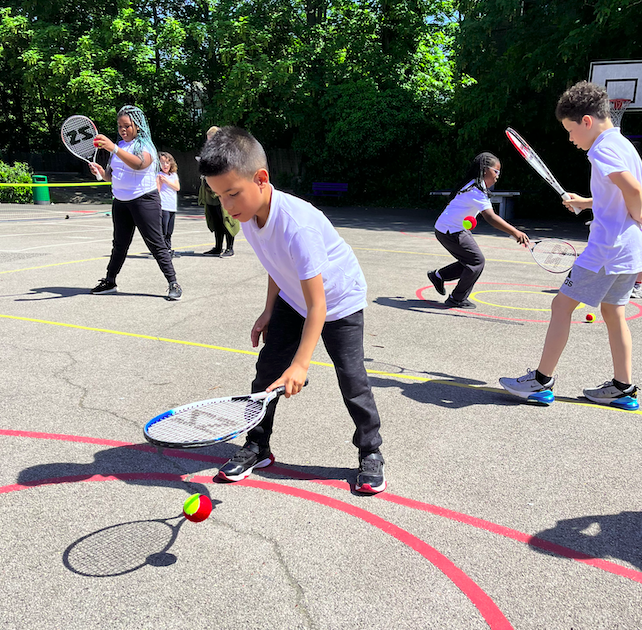 After practising how to control the ball, we then moved onto paired work. Children had to work with their partners practising how to control the ball with a partner and get a rally of 10. Once they completed that, they then needed to compete against each other and hit the cone.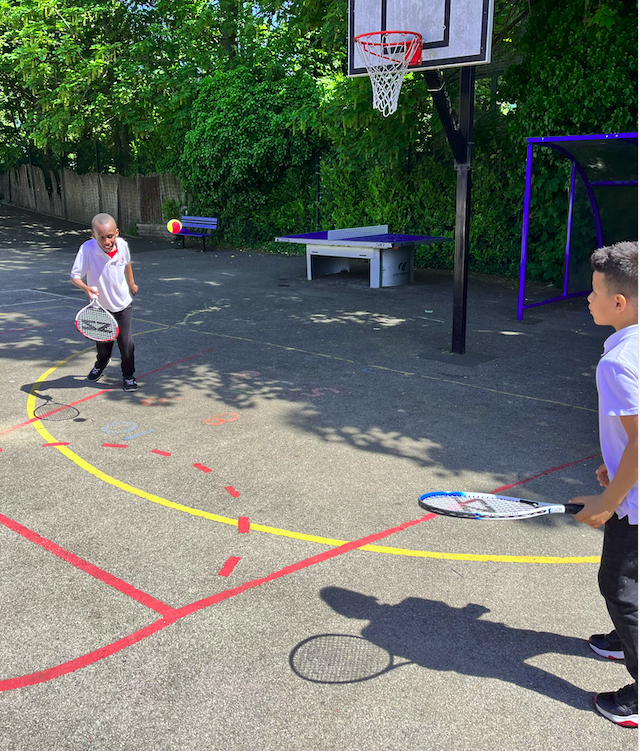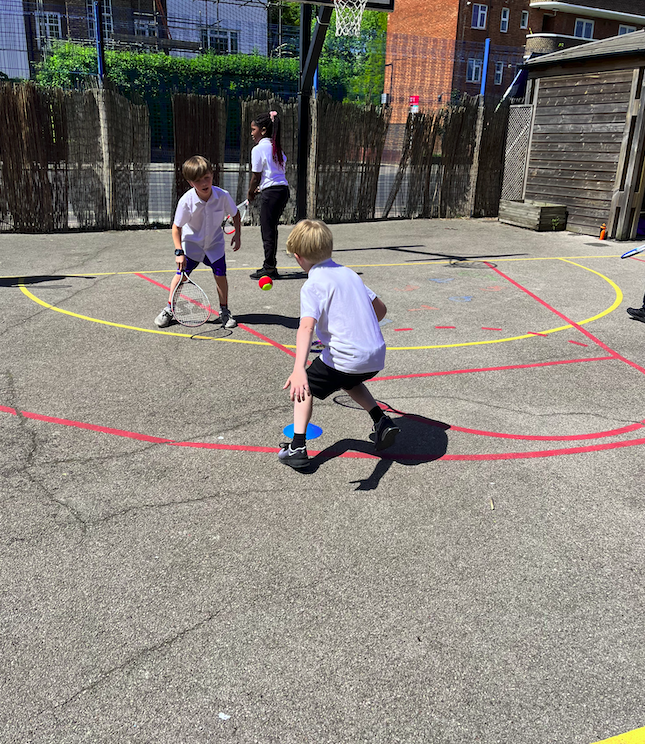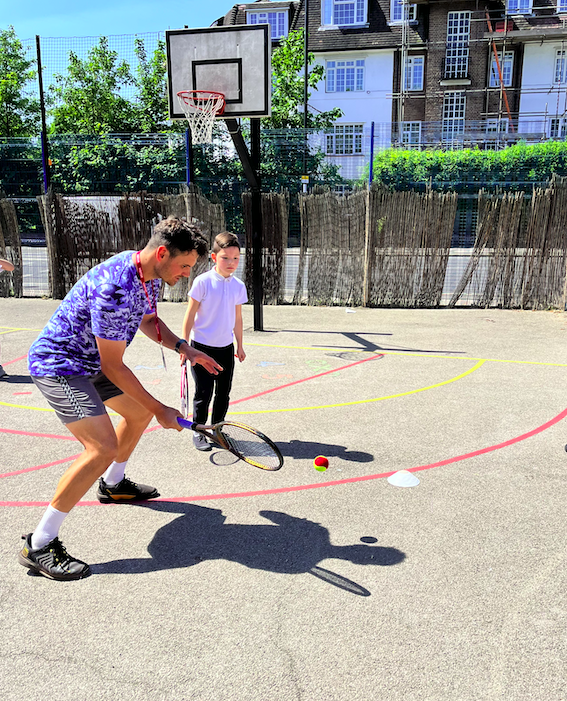 It was now time for the nets. Children practised their forehand ground strokes with a partner. Coach Alex went through the technique with them, then they worked in pairs with one throwing and catching and the other hitting.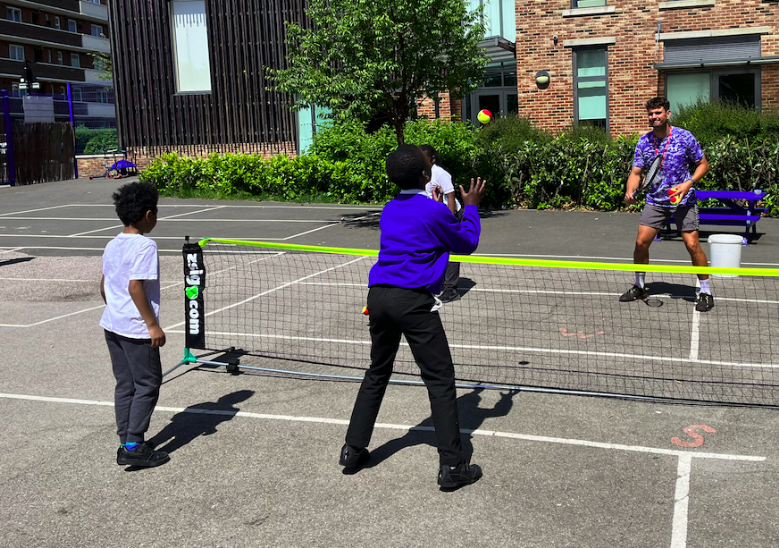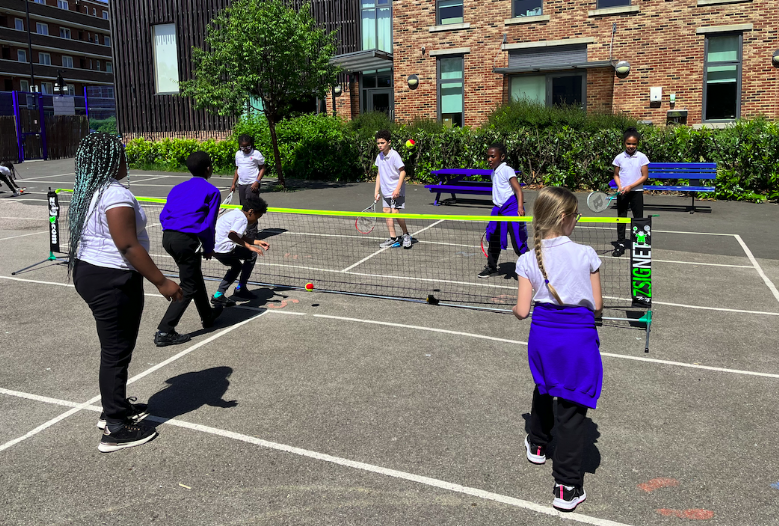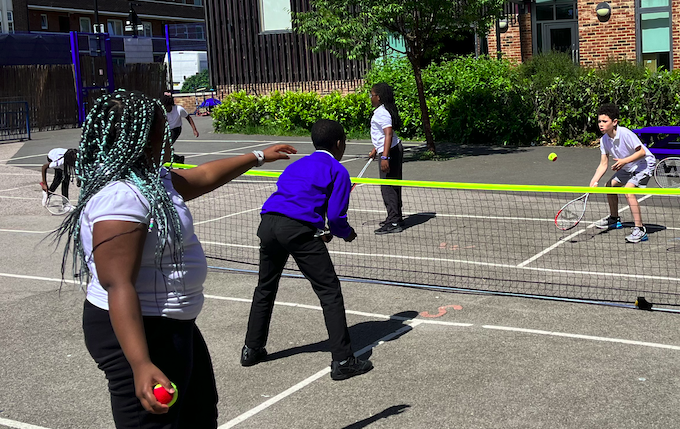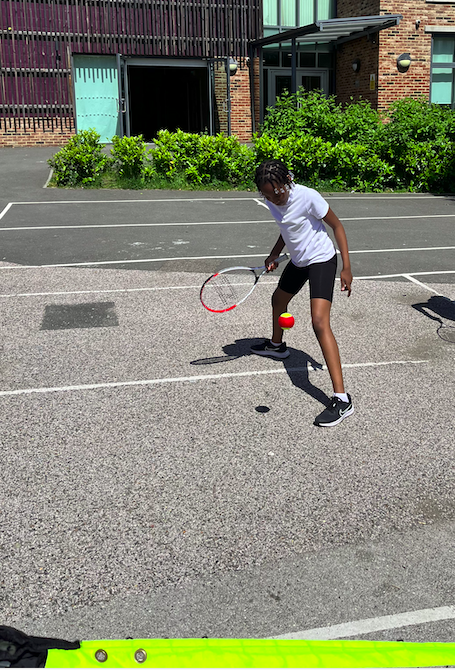 It was then time to put it all together, and complete some forehand rallies over the net. Alex set the challenge of 10. Easily done by many! Wimbledon Champions in the making?
Zachary demonstrating to show us how it is done ...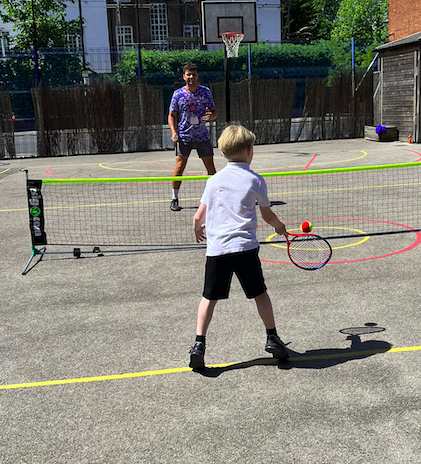 Then off they went to complete the challenge.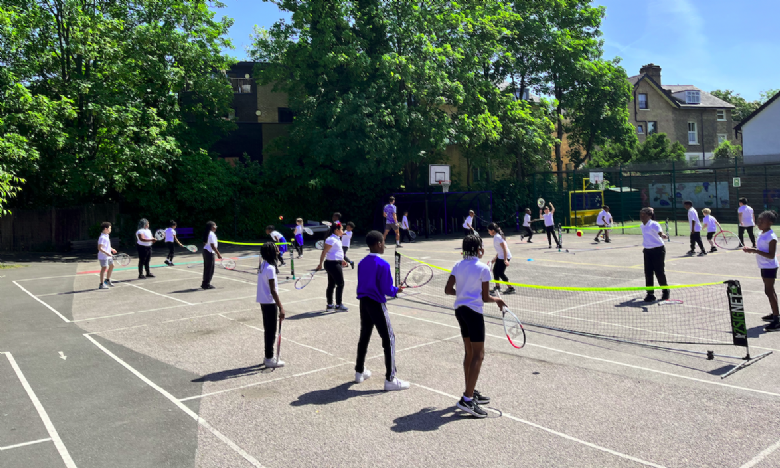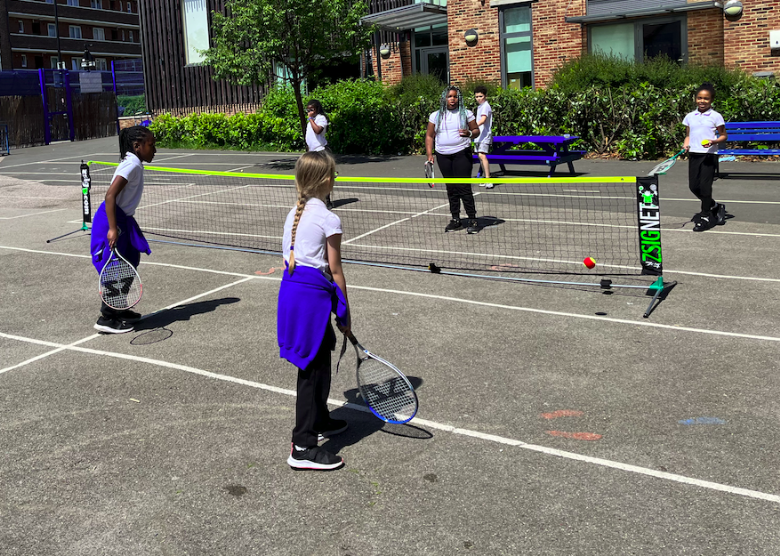 By the end of the session, so many children were rallying comfortably over the net! Next, Coach Alex will invite 3 children to attend 1 week of the summer camps at OCLTC, to learn more tennis and improve on their skills they learnt at this session. Thank you so much to Old College Lawn Tennis Club and their Head Coach, Alex Heath for this incredible opportunity.