Pyjamarama!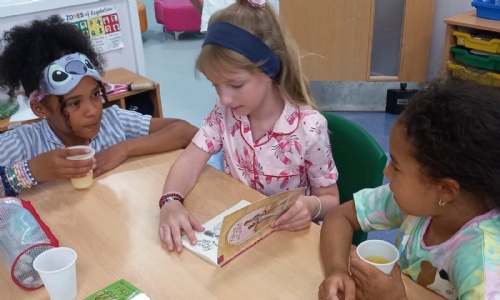 Last week, we donned our PJs and celebrated reading for Pyjamarama!
Once a year at St George's, we take part in the Book Trust's fundraising event Pyjamarama.
Everyone comes to school dressed in their pyjamas ready for a bedtime-story-themed day.
This year, we spent some time in the afternoon reading with paired classes, as well as having a more cosy & comfy whole class reading session. Due to the heatwave, children enjoyed some refreshing squash whilst they read rather than the usual hot chocolate!
We love reading at St George's and, as our English vision states: we want every child to be a reader, so it was a day enjoyed by all!
Check out what we got up to below.