Our MAT family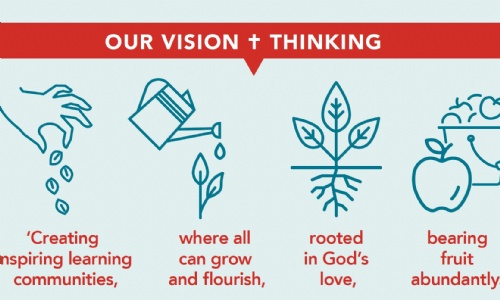 Our value this month is belonging. To explore this, we reminded ourselves of our wider family of schools within the MAT in worship times this week.
Our vision statement at St George's is:
Be brave. Be great. Be you.
Our culture statement is:
We are fun. We are together.
Each month, we explore a value that helps us live out part of our vision or culture statement.
This month, we are looking at belonging, which is clearly linked to our culture statement of being 'together'.
In worship times, we reminded ourselves of the communities we belong to as a pupil at St George's.
We were delighted to remember all of the ten schools we share a MAT vision statement with.
We even managed to see how our own school vision links to our MAT vision.
Have a look at the table below to see our links and check out some pictures of this week's worship times.