Melodic Mark Making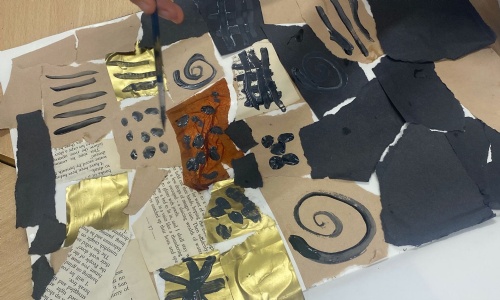 In art, Year 2 have been using mark-making tools to create different marks in our sketch books.
In art, we have been focusing on the illustrator Beth Krommes.
We have used different types of materials to create a collage.
Then, we listen to different snippets of music and used our bodies to explore ideas using music as a stimulus for mark making. Next, we used our making marks to create marks in response to the music.
We have certainly lived out our art curriculum vision at St George's:
Be creative.
Be proficient.
Be reflective.
We were super creative when interpreting music using flowing mark making.