Thank You, Support Staff!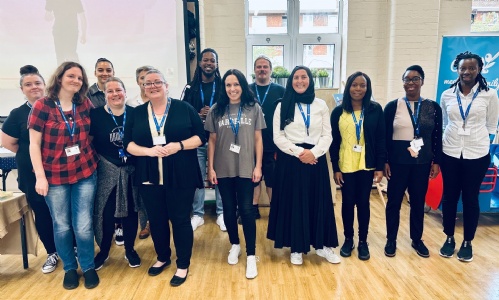 On National Teaching Assistant Day, we reflected on how lucky we are to have such a fantastic team of support staff at St George's.
Our culture statement at St George's is:
We are fun. We are together.
We are incredibly lucky to have such dedicated support staff here at St George's, who work together with our teachers and pupils to help them live out our vision statement of:
Be brave. Be great. Be you.
On National TA day, we wanted to recognise the hard work that all of our support staff, including our fabulous TAs, administration and premises staff, do on a daily basis for our lucky pupils.
The whole school gave them three cheers during Celebration Assembly and all the support staff enjoyed having a dance with the pupils.
Have a look at our fabulous group of support staff below.