Parent Phonics Workshop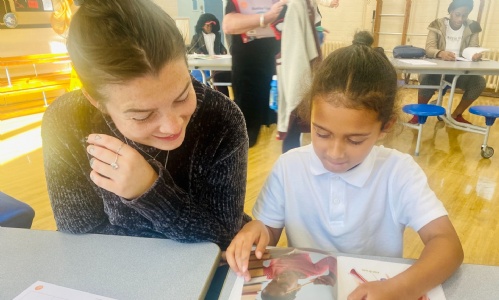 A big thank you to parents from Reception, Year One and Year Two who attended our first phonics workshop of the year.
Mrs King, our English Lead, took us through everything parents need to know about how we teach phonics and early reading at St. George's.
It was fantastic seeing you all put Mrs King's advice into practice when we brought your children down to read with you.
At St. George's, our English vision is:
Be a reader - Be a writer - Be a communicator
Together, we can ensure that every child is a reader!