Happy Diwali!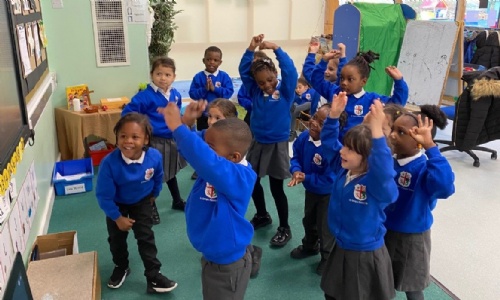 Reception have been busy learning all about the Hindu Festival of Light - Diwali!
Diwali is a very special celebration for Hindu people. It is also celebrated by Jains, Sikhs and some Buddhists. It is a celebration of light over dark and good over evil.
Diwali takes place every year and lasts for five days. This year Diwali started on the 4th of November.
In English, we read the story of Rama and Sita and re-told it using the puppets and masks we created. We also used our phonics to write Diwali party invitations and Diwali cards to our friends!
In expressive arts and design, we have been exploring traditional ways of preparing for and celebrating Diwali including Mendhi and Rangoli patterns using a range of media, including coloured rice, collage and paint.
The festival honours Lakshmi, the goddess of wealth. Lamps are lit to help Lakshmi find her way into peoples homes. We made and decorated our own Diva Lamps using salt dough.
On Thursday we had a Diwali party! We enjoyed dancing to music from India and tasted some delicious Indian food!
Learning and Playing
Investigating Rangoli Patterns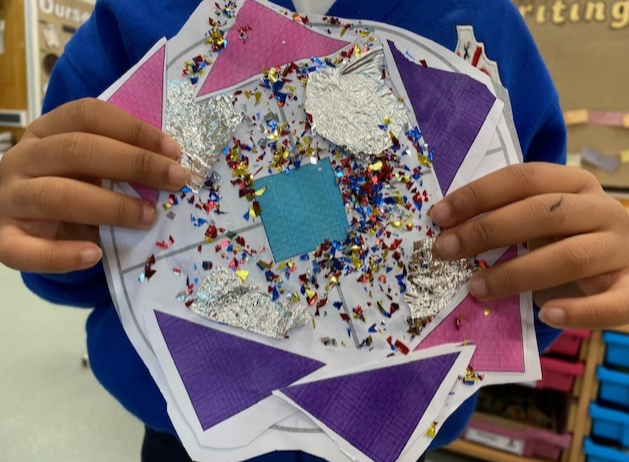 Creating Clay Diwali Lamps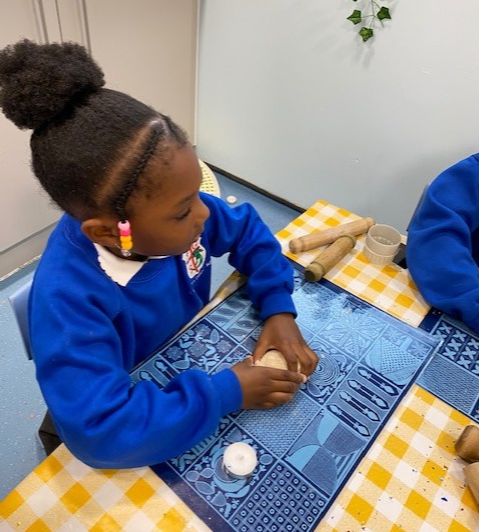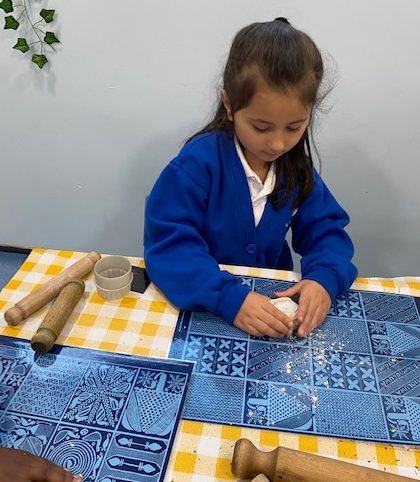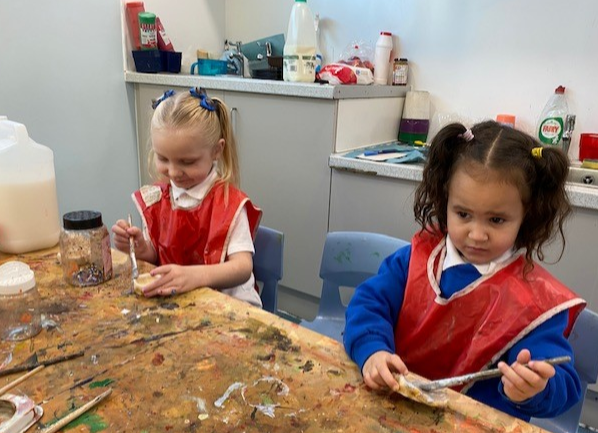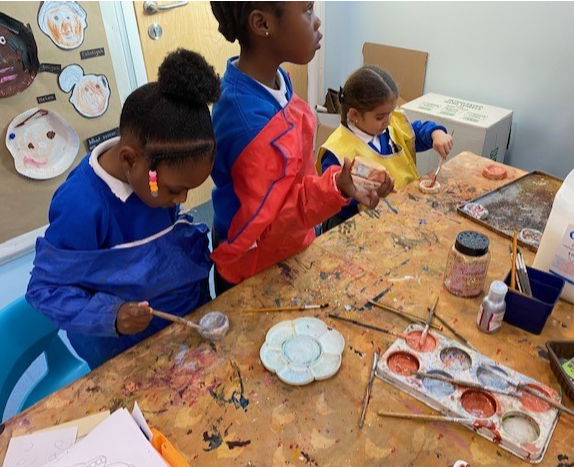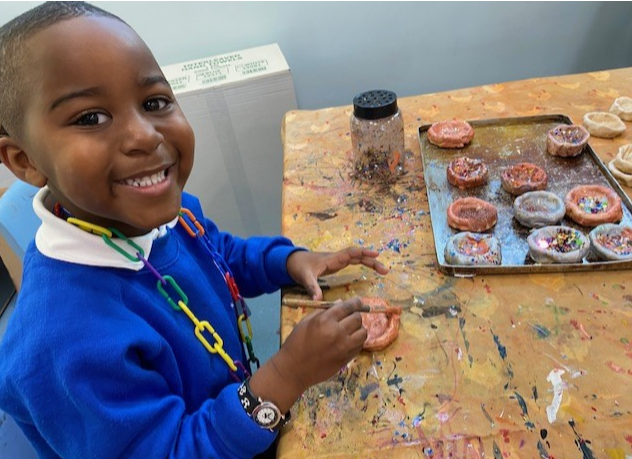 Writing Invitations to Our Diwali Party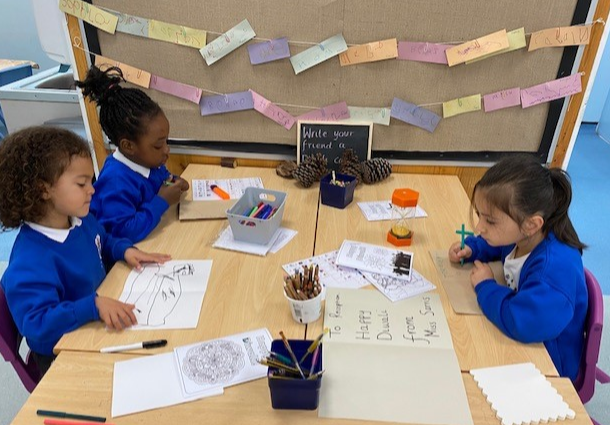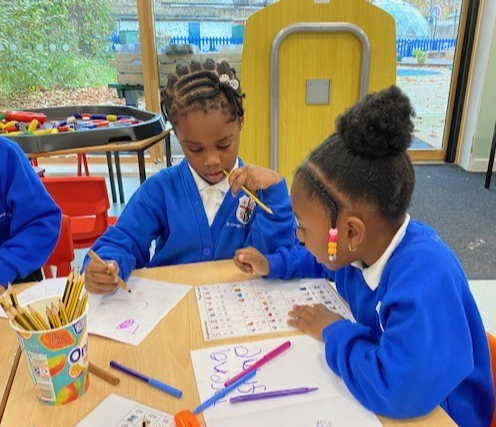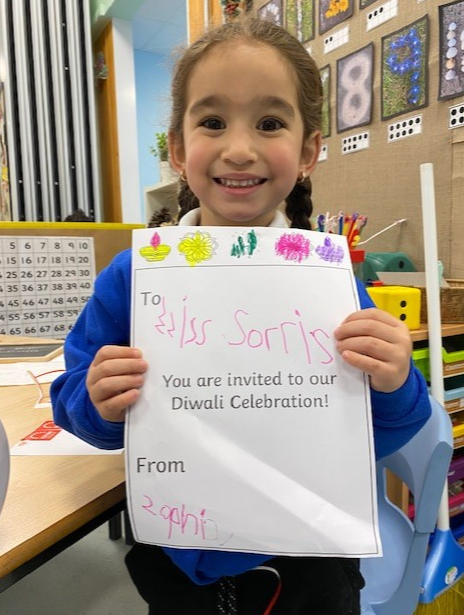 Trying Out Food at Our Diwali Party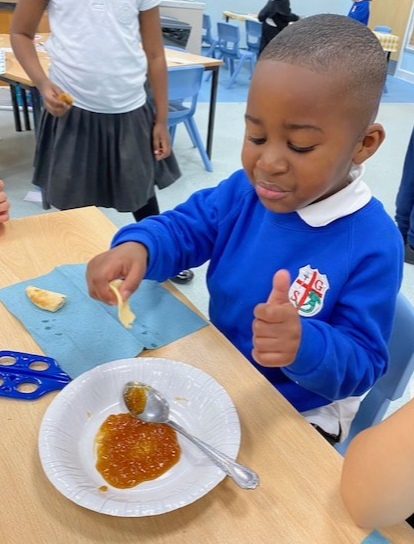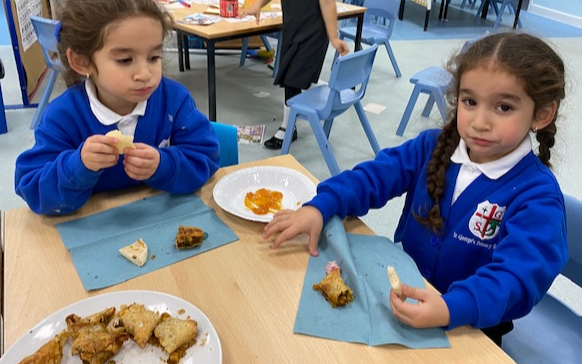 Celebrating!