Personal Best Champs!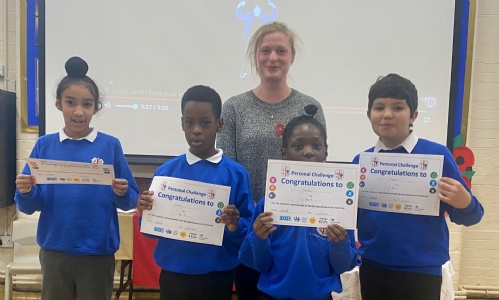 Children completed their Level 0, personal best challenges, weekly in their hockey lessons during P.E. And now we have the winners!
We have come to the end of our hockey unit in P.E and have our Level 0 champions for each year.
The challenge was how many drags you can do in 60 seconds. Each week, children challenge themselves to try and beat their score. It was amazing to see how children improved each week in their skills and confidence. This met our PE vision:
Be passionate - Be respectful - Be determined
Our winner for the hockey challenge are:
Year 3 - Kishon
Year 4 - Moriah
Year 5 - Rajah
Year 6 - Gabriel Z.
Next up will be the basketball challenge! Who will be the winners?