Children in Need 2021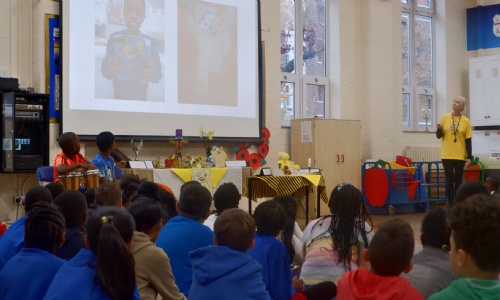 St. George's raise money for a good cause!
Being the courageous advocates that we are at St. George's, we have used Children in Need Day to raise money for those who need it.
School Council came up with some fantastic competitions to ensure everyone participated and we all had the opportunity to come in dressed in something colourful or rainbow themed.
Our first cake sale since the pandemic was a real success too! A big thank you to everyone who contributed by giving cakes or buying and eating one!
Have a look below to see some of the great competition entries and what our cake sale looked like.