Animals like us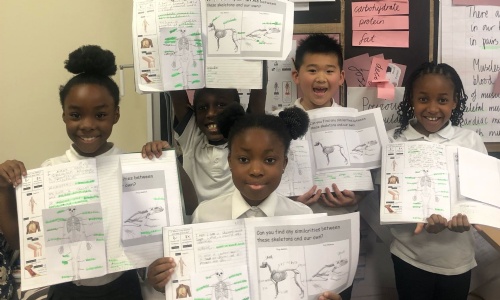 Year Three have been learning all about bones and muscles in humans and other animals.
What do dogs, frogs and humans have in common?
The humerus bone! Along with Skull, Scapula, and fibula bones…
This half term we have been learning about animals including humans.
Our Science Vision is:
Be academic. Be curious. Be practical.
The year group was curious to learn more about the human body and how we are put together, from flexing our biceps to the discovery of our tail bone.
Together we researched the composition of our bodies. The classes then expertly showed off their newly acquired knowledge by creating diagrams and comparing humans to other animals.
Next term, we will be drawn in by Forces and Magnets.