International Day of Persons with Disabilities 2021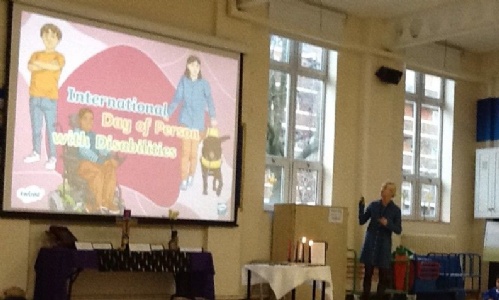 Today we learned more about disabilities and how they can affect us.
We are an incredibly inclusive school at St George's Primary and our children are valued and supported whatever their backgrounds or different needs.
Our vision for inclusion is:
Be engaged. Be resilient. Be included.
We want to make sure our children are aware of people who achieve amazing things and have a disability or specific need.
International Day of Persons with Disabilities is a day which promotes the rights and wellbeing of persons with disabilities. This day is intended to spread awareness of children and adults with a disability - both visible and invisible.
We learnt about Nathan Stephens, an inspirational athlete with a disability. He is an amazing role-model who has encouraged others to recognise that disabilities do not need to be barriers.