Shakespeare's Sonnets!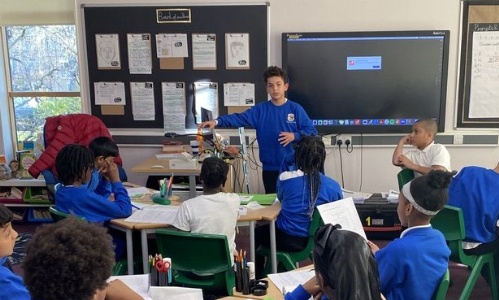 Year 6 have been looking at Shakespeare's Sonnet 18 and finding out about how he influenced the writing of future playwrights and authors.
This week in Year 6 we have delved into the world of historic poetry. We looked at two poems: Shakespeare's 'Sonnet 18' and William Wordsworth's 'Daffodils.'
We explored the range of techniques they both used, from figurative language to expanded noun phrases. We also looked at the archaic language and compared that to our current reading book, 'Oliver Twist.' We compared the two poems together and decided to use comparative language to show which ones we liked the best!
We had to write about Shakespeare and the type of poem: a sonnet. From this, we had to rehearse and remember the information we created along with a range of lines from his poem and perform this to the class. We all followed our school vision of being 'brave' and stepping up in front of the class to perform. We did this while remembering the English curriculum vision of
Be a reader. Be a writer. Be a communicator.
Below are the pictures of us performing and some of our speeches!