Christmas Lunch and Parties!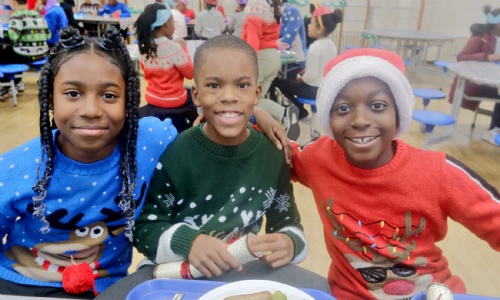 Lots of Christmassy fun was had at St. George's in the last week of term!
At St. George's, our culture statement is:
We are fun. We are together.
That was certainly true during our Christmas lunch and Christmas parties this week.
A really big thank you to the dinner staff who made sure that lunch ran smoothly and that everyone had a cracker!
Class parties too, were lots of fun and everyone had a party snack to enjoy. How lucky are we all?!