Christmas Donations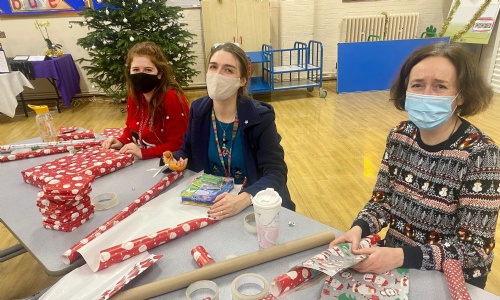 A big thank you to the congregation at St. George's Parish Church, who donated gifts to every one of our pupils.
Every year, St. George's Church have a collection for us at school.
We have been really lucky and this year we have been able to give every pupil a present to take home for Christmas.
We are so lucky to be a part of such a wonderful community.
A special thank you to Lee for leading on this venture and for all the staff who stayed late one evening to wrap up each and every present.