Pawsome Pets!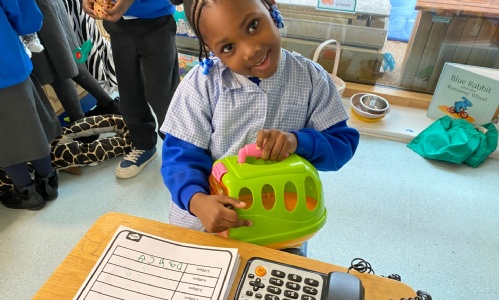 As part of topic our topic on 'Animals', Reception Class have been busy learning about and caring for pets this week!
Reception have really enjoyed taking on the role of vets in our new role play area. This is definitely where you want to bring your pets if they get poorly. It doesn't matter what the ailment is - our Reception children are here to help!
In Literacy, we have been reading 'Thank you for looking after my pet' and thinking about what different pets need and how to care for them. We wrote pet care posters to display in our Veterinary Surgery.
In expressive arts and design, we created our own pets and then made homes for them using a range of materials and techniques. We worked hard to create collaboratively, sharing ideas, resources and skills. We chose all of the materials to use ourselves.
Our vision statement for Early Years is:
Be an explorer. Be a trier. Be a talker. Be a creator.
There has most certainly been some wonderful talking, trying and creating going on this week.
Caring for poorly pets at the vets!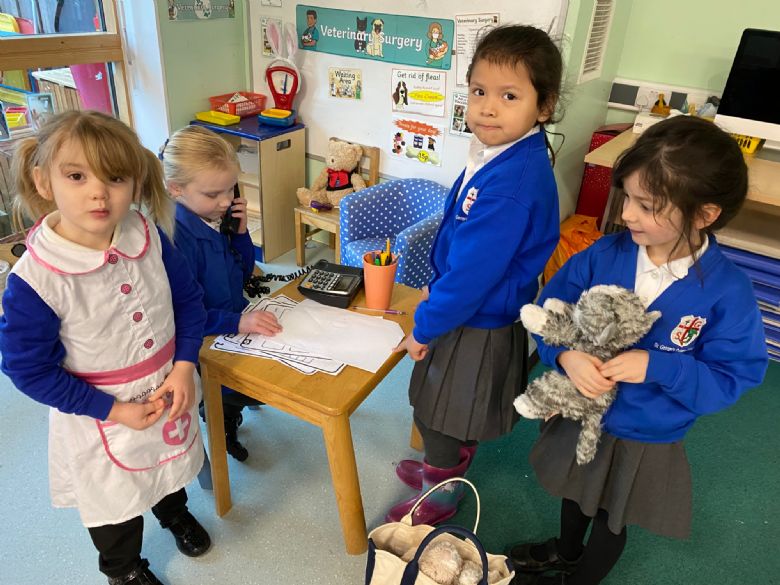 Pet homes