Cool Concentric Collages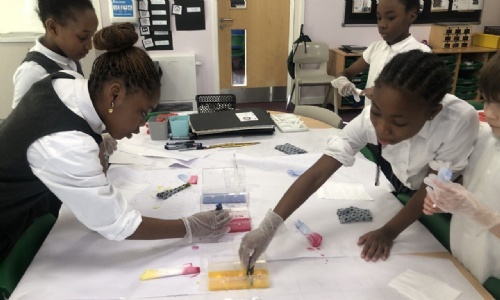 In Year 3, we have had lots of fun mixing different media and creating collages!
Inspired by the art of Faith Ringgold, we have been dying and gluing creatively. In art we have revisited learning about primary and secondary colours, textiles and textures and started making our mandala collages, which we will be adding to over the next few weeks. Tune in for the final product soon!
We have most certainly been true to our vision statement for art and design:
Be creative. Be proficient. Be reflective.
We have been creative with our ideas. We have become more proficient with our use of a variety of media and along the way we have consistently reflected on what we have done well and what we want to make better.
Have a look below to see us in action!