Amazing Acting in Year One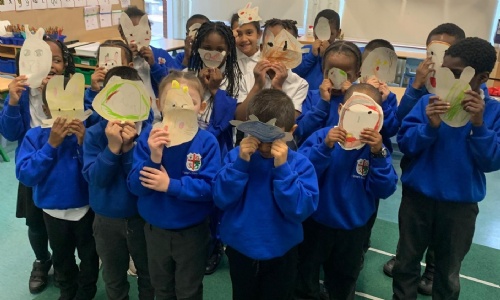 At St. George's we love whole class reading and reading response as part of our English vision:
Be a reader. Be a writer. Be a communicator.
In Year One they have been reading The Tale of Peter Rabbit.
Have a look below to see some pictures of them performing scenes from the story. They have certainly enjoyed being readers and actors together this week.