Jumping for Joy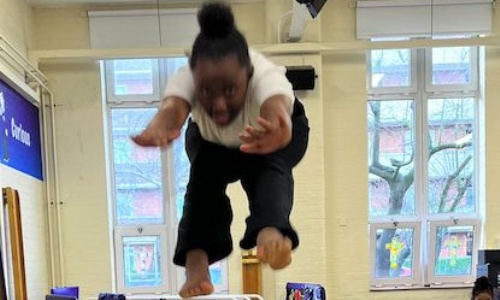 In Year 5, we have been practising different jumps in gymnastics.
Our topic for P.E in the Spring term is gymnastics. To start off the unit, we revised various gymnastic positions, including the straddle, tuck, pike and pencil. Children practised the different positions on the mats, working on their techniques. From this, children started to create routines by jumping, landing and then going into a roll.
Once children were confident with their jumps and positions, they then progressed to jumping off benches, performing the move, then working on their controlled landings.
The next step was to then jump off the vault. This required children to adopt the P.E vision of:
Be passionate. Be respectful. Be determined.
Children had lots of fun practising the different jumps. They will continue to practice, making sure they are ready for the end of term gymnastics house competition and future Lewisham Games Competitions.