Ferocious Faces Haka Dance!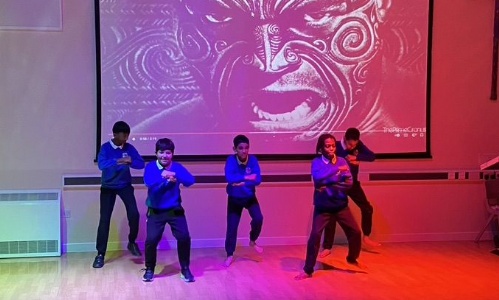 Year 6 have been creating their own traditional Haka style dance; don't be too scared by the fearsome warriors!
This term we are focussing on Dance in Best Class. We have been learning a range of actions and then the dynamics (how the move is performed) to go with it. We watched the masters in action with the New Zealand Rugby Team showing us how to do the Haka. We then learnt a range of the movements and how to create an imposing and scary stance. With this, we looked at the dynamics of the move and how slow and aggressive some movements appear.
We did this through the PE curriculum vision:
Be passionate. Be respectful. Be determined.
Here are a few of our photos to enjoy and a video of some of our dances!