Roarsome Dinosaurs!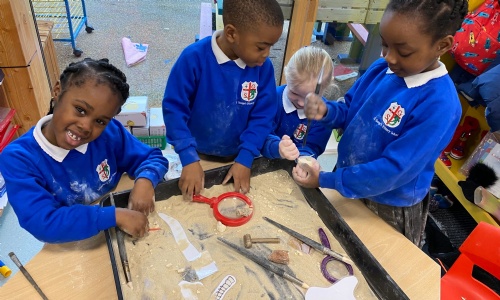 Reception have thoroughly enjoyed learning about dinosaurs as part of our topic 'Animals'.
In English, we have enjoyed sharing and re-telling stories about dinosaurs, including 'Harry and his Bucketful of Dinosaurs' and 'Say hello to the Dinosaurs' by Ian Whybrow. We used our imaginations to draw and describe our own dinosaurs and persisted with applying our phonics to our writing.
In expressive arts and design, the children have been persisting with using a variety of media and techniques to create dinosaur pictures and models.
In Understand the World we have been pretending we are Palaeontologists by digging for dinosaur bones and fossils!
Reception are certainly living up to our Vision statement in Early Years:
Be a Trier. Be a Talker. Be an Explorer. Be a Creator.
Playing and Exploring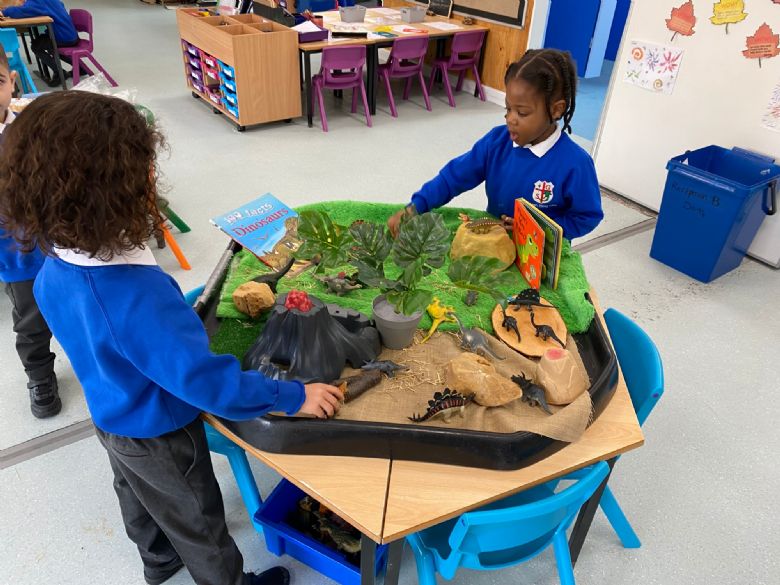 We are palaeontologists!
Welcome to our Dinosaur Museum!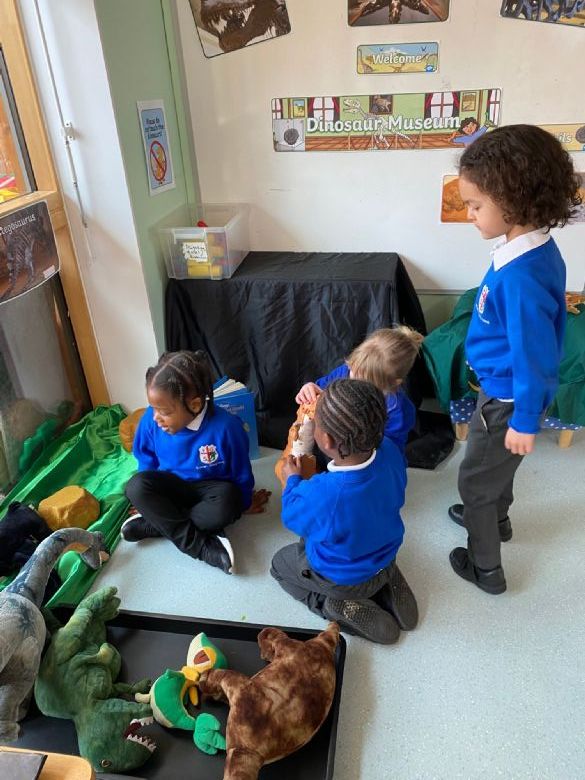 Creating

Writing