Getting into the Groove...literally!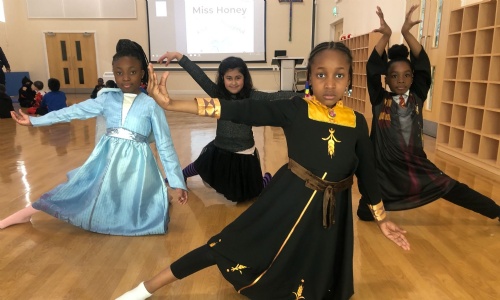 Year 3 have been getting into character and showing off their best moves!
For World Book Day PE, Year 3 have been learning how to express their characteristics by adapting dance moves. This links beautifully to our learning about character traits in Reading AND using adjectives to create mood in our narratives. Year 3 were (as always) focused, dedicated and creative, impressing with their choreography, timing and performance!