If we build it... they will come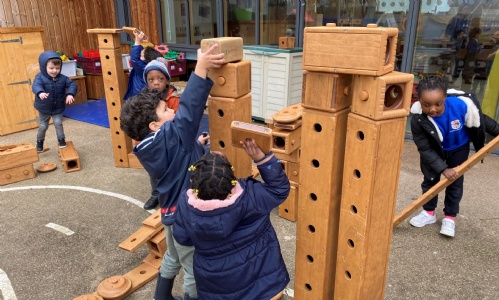 Reception and Nursery have had fun with their new outdoor construction blocks this week.
In Early Years, our curriculum vision is:
Be an explorer. Be a trier. Be a talker. Be a creator.
This week, we have certainly been 'creators'!
We have had our new outdoor construction blocks delivered and the pupils have had lots of fun designing and creating.
They have made everything from houses to cars to towers to obstacle courses... we love using our imagination and creating at St. George's!