Mastered Models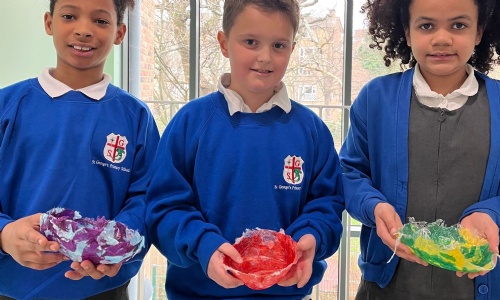 Year 5 have been making 3D models out of tissue paper.
In year 5, our new art and design topic is 3D modelling. To begin the topic, we reviewed what 3D modelling is and the comparison to 2D art. Using bowls, children would make a model using that shape. We reviewed our knowledge of primary, secondary and complimentary colours to learnt about analogue colours (colours that sit next to each other in the colour wheel).
Using our art vision:
Be creative, Be proficient, Be reflective
From this, we wrapped our bowls in cling film and then added small bits of coloured tissue paper (ensuring that the colours we used were complementary and sat next to each other on the wheel). We used PVA glue to attach the small bits of tissue paper together. To finish the model, PVA glue was the applied to the whole piece and then allowed to dry.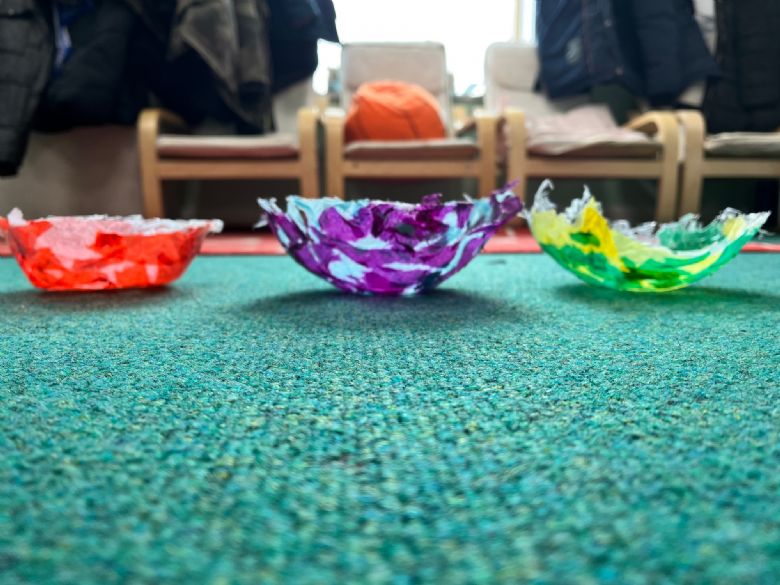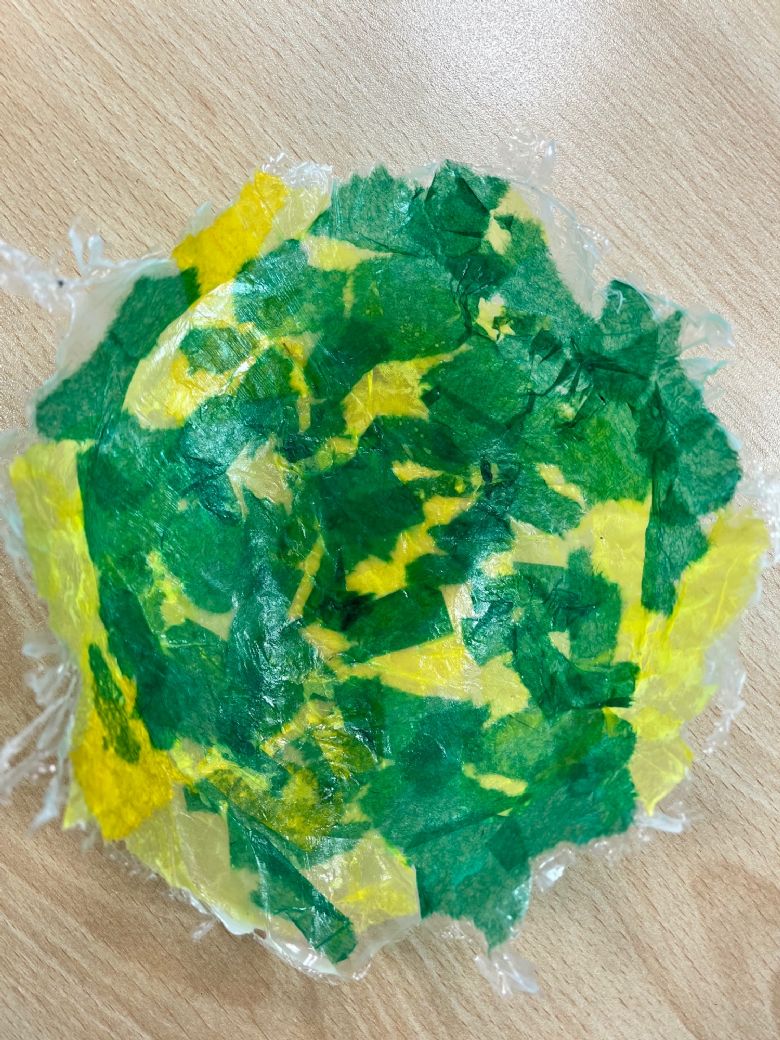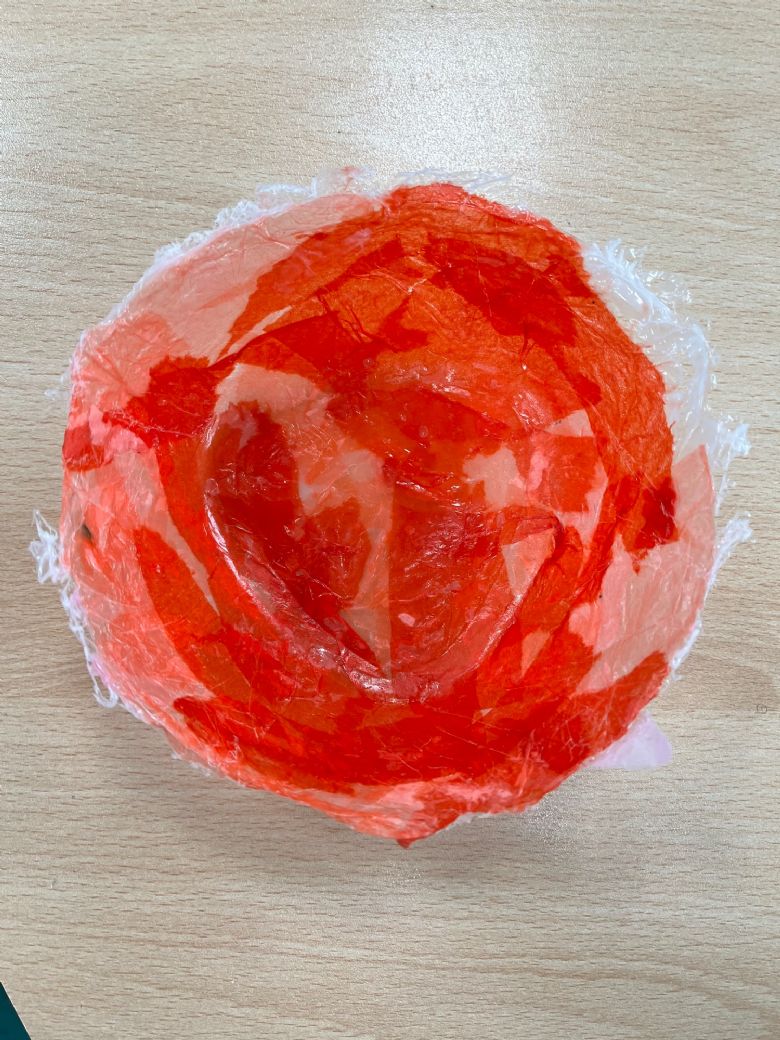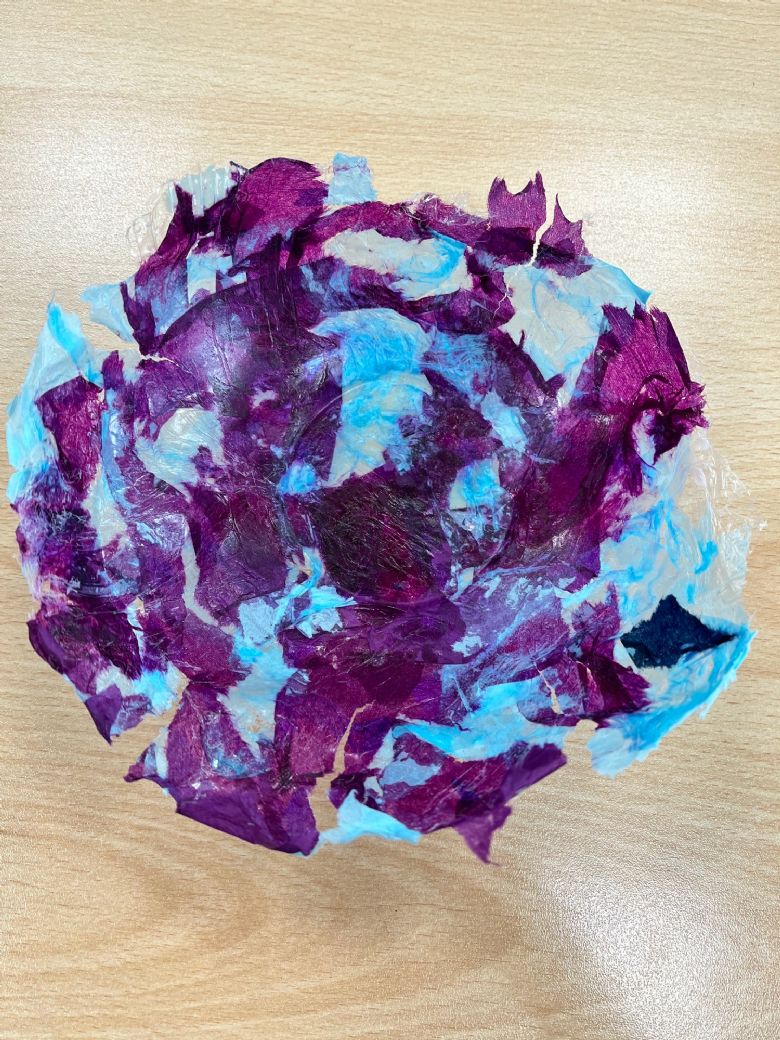 We look forward to using clay for our next 3D modelling.